Welcome to feedback.
Many thanks for the hundreds of emails to feedback that are not published below. This page is for your input, your thoughts, ideas, and contributions. All views considered and answered.
Thank you for the following feedback;

Please Note there are lots of feedback I have not been able to upload.


Greg Gillespie 18 January 2020 10:42 AM
Hi Bill, I found your website on Ned Kelly while doing some research for my great great grandfather, Mr Charles Gillespie of the Famed Gillespie's Boot Factory of Goulburn. My father once showed me a history book on Goulburn, that stated Ned Kelly was hanged wearing his pair of Gillespie Buffalo boots. Not being able to track down the book, the only clue is perhaps this book: "Grand Goulburn - First Inland City of Australia by Stephen J.Tazewell (Pb,1991)". Or perhaps you may be able to shed some light on this family legend? I am appreciate your help on this matter.Kind regards, Greg Gillespie

This was passed on to Sharon Hollingsworth in the USA - This is sharon's reply-
" I have not heard of that information regarding the boots Ned was wearing while in gaol / when he was executed. Very interesting, indeed.
The boots would have been provided to him by the gaol, perhaps, as they would not even let Maggie Kelly bring in a change of clothing for Ned.
They would not even let her give them money for clothing that they could then purchase on their own for him. He even had to borrow Gaunson's coat for court. Something to ponder on! Was reading something recently mentioning the man who made the armour and the sympathisers who made the gang's boots. (but how would they really know that?). Those would have been the boots he wore at the siege (and before capture). Any provided to him later would have different makers and could possibly be Gillespie boots. https://trove.nla.gov.au/newspaper/article/127639534
Cheers, Sharon
Lola Rowe (nee) Lloyd 28 June 2018,
Having just read Stuart Dawson 'Ned Kelly's Myth of a Republic', great reading I do agree with 80% of his facts and figures BUT- The reason my Dad THOMAS Patrick LLOYD did not mention the Republic debate to Doug Morrissey was " he did not mention it " to him. I sat in on a fair bit of the interview. Doug was more interested in Land ownership, crops, produce etc. Also, as Stuart stated my Father was a villain and did like to muddy the waters, I was privy to many stories being the eldest in the family as such ORAL history had to be passed down, but no substantial evidence as you state, these are stories which will continue within the family, I feel I know what was Truth & what is Myth only. Lola ( née LLOYD)

REPLY from

Stuart Dawson 29th June 2018,
Hi Bill and others,

The book has reviewed all locatable, published evidence on the question of whether Ned Kelly (and his gang) ever had any plans or intentions, or any sympathiser or selector support, for declaring a republic in north-eastern Victoria. On the basis of this evidence, detailed in the footnotes with over 1,000 source references, it is clear that he never did. It follows that the story is an unhistorical myth, the origins of which have also been traced in the book. It is not possible to address new claims based around unpublished information or material.

I was just contacted by Leo Kennedy, great grandson of Sergeant Michael Kennedy, who said: "As a child I heard Tom Lloyd, Junior (who was a former policeman and source of Jones' false republic surge) talk to my dad in Shepparton. He told my dad and me how he had 'fed those nuisances a whole lot of nonsense' deliberately 'to make them look stupid'. His motivation was he was frustrated with them because they came repeatedly, spent hours with him, then wrote - not what he said, but they wanted - and attributed it to him. He thought they would be made look ridiculous; but unfortunately it backfired to some extent; and the myth had a rebirth." Leo is writing an article in which he will state this himself a bit later this year.

Regards, Stuart

13 July 2018
Hi Bill, Doug Morrissey asks me to pass on his reply and the following feedback comment by and from Leo Kennedy, in relation to Lola Rowe's response: Best regards, Stuart


Doug Morrissey via Stuart Dawson 13 July 2018
In reply to Lola Rowe (nee Lloyd) "stating 'she was present during my interview sessions with Tom Lloyd, and that I never asked him about the Kelly republic. I have never laid eyes on this Lloyd relative. She definitely was not present during the interviews. What sort of researcher would I be, if I did not ask the central question about the republic during many hours of interviews"


Leo Kennedy via Stuart Dawson 13 July 2018,
Leo states -
"Doug Morrissey's interview sessions with Tom Lloyd in the 1980s took place over many months in Tom's workshop at Riddell's Creek. No one else was present. Some of the interviews were recorded on tape, others were not. Tom would occasionally ask Doug to turn the tape off and they would discuss things Tom did not want to say on the record and Doug respected everything Tom told him in confidence. On some occasions, Tom spoke of the Kelly republic and expressed his belief it was unlikely to have happened. Doug was contacted by one of Tom's daughters after his death asking for a copy of the recorded interviews. Doug was told that as Tom approached death, he expressed a worry that he had told Doug too much. A cassette copy of one interview was sent. To have a Lloyd relative reinventing the past in such a dishonest manner is a grave disservice to Doug and Tom Lloyd who respected each other beyond the interview situation." Leo


Hello Lola, as soon as replies come in I will add them here. Bill
Deborah Norris. 23 Aug 2017 For the attention of Gary Dean,
Hi Gary, my husband and I visited your establishment in Glenrowan some five weeks back. We were chatting about your work and you mentioned about two children who were admitted to the Queens Orphan School in New Town Tas. I would be interested to know their names (as we discussed) as I research for the Friends of the Orphan School. One of our objectives is to trace the lives of the orphans. Many descendants have provided their stories. Would you be able to assist, regards Deb Norris. deborah dot jane78 at gmail.com
Bill Denheld, 21 Dec 2015 KENNETH GUNN
Please contact me direct- bill at denheldid dot com
Peter Newman, 27 March 2015, Another Kelly Cave ?

Hi Bill,
I refer to our discussions last year about the "Kelly cave" mentioned in James Winter's letter to the authorities. As you know I was looking into the whereabouts of this cave last year - being somewhat intrigued that, to my knowledge, no-one with an interest in the Kelly story had made any significant attempt to find that cave over the past 135 years. In this regard, whilst the Winter letter has been mentioned in McMenomy's book and other books on Kelly, as well as your Two Huts story7 , no one to my knowledge had made any kind of a concerted effort to try to find this cave.

As you would know from those maps I sent you last year, it was relatively easy (thanks in part to Google Earth) to narrow the search area down to the Wild Dog Rocks area in the Strathbogie Ranges. Unfortunately though, someone else "found" the cave before I had a chance to go and look for it myself. It was found by Stephen Hanbury who has put together a very interesting fact sheet about his find. ( which you have featured on your webpage) Obviously the cave was known about by others given there is a metal disk at the entrance, but Stephen is the one who went looking for it specifically in connection with the Kelly story, and has therefore linked its significance to the Kelly story.
Which brings me to the other "Kelly cave" story that you told me about several years ago and I wonder if you or your readers are able to help me with this. I recall you made mention of a mine or cave near Mt Samaria that was said to be associated with the Kelly Gang. I remember you telling me the fact this cave/mine had been visited earlier by some Kelly researchers who had made a video of the mine/cave which was screened at the Beechworth Museum . The mine/cave was supposed to have had tools of miners and stuff in it. I remembered also some talk about the possibility of a body of a policeman being in a mine shaft, although that seems to me to be somewhat implausible. However I have heard nothing more about this mine/cave discovery!

My understanding was that the mine was near a later timber loggers Tramline track in the Blue Ranges near Mt Samaria. Last weekend I found a tramline track and walked the length from west to east some 4 km up to the point where the tramline falls away more steeply at its eastern end towards the former mill site. I found the topography along the section of the tramline track that I walked to be fairly flat and unlikely to be where a cave or mine would be found. However the eastern end of the tramway where it drops away to the former mill site is adjacent to a gully where I think it is more likely that a cave or mine might be found. Unfortunately I did not have the time to explore this section of the track. Because of the ruggedness of the terrain and the tree cover, I think a further search for this cave / mine would be futile without more specific information.

So I send this post in the hope that you or one of your readers might have some further information that would help narrow down the search.
Peter Newman
_________________________________________
Thanks Peter,
I am impressed with your persistence but suppose for a keen bush walker following history this is what it takes. Those are rugged places and to read how you found and followed the logging tramway track for 4Km is deserving much support.

I will try contacting the person who told me about this cave site, but doubt anymore information be forthcoming, but you never know?

I need to mention after receiving and reviewing the exact location of the cave co ordinates provided by Stephen on Google Earth, I wonder if it would have been practical for the Kellys to hide there without a fresh water supply on hand?
If any readers can add information and wish to join Peter in his quest to find this other mine/cave, please email feedback@ironicon.com.au and I will put you in touch.
Bill
Maxine Stephenson 16 Mar 2015 John 'Jack' Lloyd

Kia ora Bill, from New Zealand, I was just reading some email feedback on your webpage (see 23 July 2014 this page) about a member of John 'Jack' Lloyd's family who went to New Zealand. I am not to comfortable about using these running websites (I don't do Facebook etc) so thought I would communicate directly with you. I can conform that Charles Mansfield Lloyd, son of John Jack and Catherine Quinn also came to NZ to work in the Waihi gold mines. He married Priscilla Ellis from Moonta mines (not MRS Prscilla Ellis as is incorrectly recorded in some books) in Broken Hill in 1891. He was in Waihi until his death in 1940 and was my grandfather. I know there was trouble about his marrying out of the Catholic Church. I have a complete family record of his children in New Zealand if that is any use to you at all for others making inquiries. My mum, Dulcie Lloyd, was one of three girls and there were six sons. All are deceased, but some of my generation are now living in Australia. Anyway, I'm happy to send on details if that would be useful.

My grandfather's details: Charles Mansfield Lloyd 1870-1940 B: 25 September 1870 Mansfield Victoria. D: 17 June 1940 Waihi. M: 17 March 1891 Primitive Methodist Church Parsonage, Broken Hill, NSW Immigration 1895.
Best, Maxine Stephenson
Ray Condon, 2 January 2015 About 35 years ago
Bill, The work that you have done is excellent.
I come from Wollongong and am 70 years of age. About 35 years ago I took my wife and children on a holiday - a Ned Kelly tour starting from NE Victoria, visiting a lot of places,and finishing at Melbourne jail. It is a pity that we did not have the information that is now available from both yourself, and the book ' Ned Kelly, a short life ' by Ian Jones. I find the whole thing fascinating. Thank you for putting this work on the Internet.
Regards, Ray Condon

Thanks Ray, a passion for history is all it takes and shows anyone can contribute.
Mark Eddelbuttel, 30 December 2014 Stringybark Creek

Dear Bill,
I've now had a chance to have a closer look at your project. I can't understand for the life of me why you are not a household name, and why your research is not more readily known. Why you haven't snapped up a book deal is beyond me! A broad view of your website last night didn't direct me to the 39 pages of research, that are quite simply nothing short of riveting and highly persuasive. Bravo, my man! Where did this passion come from?
Mark Eddelbuttel,
Eddelbuttel Law

Mark, Thank you for the kind words, first you have to fail English and dislike reading. Then become interested in prospecting, then learn geology, colonial history, mapping, photography, archaeology, anthropology and lastly, correct history where you see it's recorded incorrectly, that's all.
Sharon Hollingsworth, 21 Aug 2014
Police historical record re Fitzpatrick
Dear Bill & Stuart, in regards to the inquiry regarding the Benalla Police Occurrences Book, I have found references to the Greta and Glenrowan and Mansfield Occurrence Books being used by authors to research their books, but nothing about one for Benalla.
Maybe someone out there knows something or maybe it is just "lost" like so many other things. Makes you wonder where all of this "lost" stuff is, especially the prison records for Joe Byrne and his alleged diary (the latter, to me, is more of a Holy Grail than the Declaration of NE Victoria document is to others)! Cheers, Sharon Hollingsworth

Thank you Sharon
Stuart Dawson 19 Aug 2014
Police historical record re Fitzpatrick
Hi Bill
I am trying to locate a record book known as an "Occurrence Book" or "Diary of Duty and Occurrences", that would have been kept by the Benalla Police covering the period including April 1878, when Fitzpatrick went to the Kelly's house to try and arrest Dan Kelly, sparking the Kelly outbreak. The Public Records Office do not have it, and neither do the Police Museum. The Police Museum suggested I should try the district Historical Societies, and I have contacted Wangaratta and Benalla with no success to date.
I therefore thought I might try you, as you may have come across this book or a reference to it in your Kelly research. Best regards, Stuart

I will ask Sharon in the USA, Sharon, have you any knowledge of this?
Robert McGarrigle 23 July 2014 Jack Lloyd Jnr
Hi Bill, Bobbi is correct in saying that one of the Lloyds moved to NZ. The John James (Jack) Lloyd that moved to NZ was born on the 26th January 1880 and is the younger brother of my grt granny Winifred. This John Lloyd is not the John Lloyd charged with willful damage it was his older brother of the same name. The older brother is the John that was killed by his cousin Thomas Peter Lloyd at O'Brien's hotel in 1879.The younger John Lloyd who moved to NZ died in Christchurch. If Chris is a descendant of this John Lloyd we would be cousins. You could also mention to Chris that there were 3 children of Tom Lloyd and Bridget Murphy Winifred, John (known as Jack Snr) and Thomas. (my gg grandfather) This is the Jack Lloyd that dobbed in Harry Power and was killed at Winton in a horse fall.

Thanks for the explanation Robert
Correction made to John James (Jack) Jones -changed to John James (jack) Lloyd
Chris Jones ( Bobbi) 20 July 2014 Jack Lloyd Jnr
Hello, In reading your information on Ned Kelly and letter written to you, I noticed a letter from Faye Harkess, my maiden name is Harkerss. My father (mothers name was Elizabeth Lloyd) told me when his side came from Ireland they changed the spelling.
He also told me we are related to a Jack Lloyd/Thomas Lloyd who was part of the Kelly gang, with relatives in the Quinn family. I'm not 100% of the information, that one of the Lloyd went to New Zealand and had a family. This particular Lloyd had a hand in betraying the Kelly gang. I would like to trace this family tree but can not find a great deal of information on the Lloyds. Is there any information/books you can suggest to help?.
Jack Jnr Lloyd was charged with willful damage in 19.10.1877? Which is all I have in regard to this family. Kind regards Bobbi Jones Australia.

Hi Bobbi, I will forward your enquiry to several Lloyd descendants so they can communicate to you directly. As far as Kelly books go, trust you have Ian Jones's 'Ned Kelly a Short Life', Ian McFarlane's 'The Kelly Gang Unmasked' and latest Peter Fitzsimons 'Ned Kelly' , the later which has 13 references to Jack Lloyd Jnr, but suggest you reference all three books. Bill
David Meneghini, 13 May 2014, Two Huts
Dear Bill, My name is David and thought I would email you to congratulate you on a wonderful and very in depth/informative website you have created. Your life long passion on this subject, & putting pen to paper is surely being appreciated and as you may have gathered, I too, am and have been a Kelly enthusiast for many years. I do remember eagerly reading your material years ago and now with my recently renewed interest will retrace the towns in the next couple of weeks. Having never stopped by Avenel, Greta and the Benalla Museum to see Ned's sash, I am looking forward to this little adventure with my wife for a few days. Living in Wattle Glen, not that far from Beveridge, there is no excuse not to go and I will also be attending the Kelly weekend in August. I will continue reading your material with such interest and envy you in your Kelly journey and expedition. Kind Regards, David Meneghini

Thanks David, do go by Stringy Bark Creek and follow the sign posted site, but the real site is on the other side of the creek ( road side = west side of creek) diagonally south west to where the two fireplaces are, that's where the police camped and Const Lonigan and Scanlan were shot dead, and Sergeant Kennedy wounded. It is a sad place. Please see my document at ironicon with maps how to find the site. The fireplace rock piles are covered with mesh. One day this area will become the official site dedicated to the police but news travels slow up these parts. Please do not get confused with two huts at Kellys creek, we are talking about SBC where the police camped, not where the Kellys camped. Bill
Many thanks to all those feedbacks in the meantime not posted here.

Bronwyn Stanley. 28 April 2013, John Martin of Dueran,
Hi Bill, I have recently been researching my ancestor John Martin who lived at Dueran in the 1880,s he arrived in 1841 and worked at Wappan Station (he was friends with John Bon) before owning Howqua Station than moving out to Dueran, I recently read an article that mentions him living at Bridge Creek, I then found your map on your website. I was wondering if you had any further information on the property he owned about there. I have found a couple of stories about him in the Mansfield Courier, but not much. He died in 1893 and is buried in an unmarked grave at Mansfield Cemetary next to his wife Anne.
Thanks, Bronwyn

Hello Bronwyn, I have a collection of the Charlie Engelke photos one of which of a 'Jack Martin' taken during a fancy dress event either at Tolmie or Toombulup circa 1930? Do you know this Jack Martin, is he related?
http://www.ironicon.com.au/images/38phil-leach-and-jack-martin-harry-engelke-left.jpg

John Lyster, 22 March 2013 Police Family History Benalla

Dear Bill, my name is John Lyster from Adelaide. I have been recently researching my family history in Victoria and even pursuing our family legend, spruiked mainly by a now deceased auntie, that a family member, who was an officer in the Victoria Police, had dealings with Ned Kelly. I have studied up as much as I can and have come as close as finding out from the Benalla Historical Society and the Victoria Police Museum that my relative, a Senior Constable Charles Byrne, worked at the Benalla Police Station in the period 1868-72. Indeed I have documents that inform me that he received a reward for making two arrests while stationed there, and which he shared with a Sergeant Whelan, in 1869 and 1870.

Very interestingly, I have read the Wiki bio on Ned Kelly and indeed such a Sergeant Whelan of Benalla is referenced as having been among the very first police officers to detain a young Ned Kelly in 1869. This is getting very close to my family connection and I would like to follow this lead up as much as I can if I may. I am a great grandson of SC Charles Byrne of Victoria Police. I checked out the wiki citation and it looks like it was inserted by a Mr. Ian Jones, who looks to be a person who has spent much time in studying the Ned Kelly story.

I would very much appreciate the opportunity to follow up more about this period of the Ned Kelly story if I can. Would you be able to assist me with any information regarding the above issue or in making contact with Mr Jones please? Regards,John Lyster (Adelaide)

John, Regarding 1869, this means Ned was only 14 years old.
Can you provide the Wiki Citation .Bill
Ronelle Ashford Sat 19/01/2013 Ned Kelly Song

Bill,
I am searching for information regarding a song my father, Ron Bywater, wrote about Ned Kelly. Dad wrote the lyrics and the other gentleman "Bill" wrote the music. I believe there may have been a mention of this on your feedback site some time ago but I have perused the feedback and not been able to find it. Would you have any information as I would really like to get in touch with the person who came across the "manuscript" her grandmothers brother wrote with my father. Any help would be much appreciated.
Kind Regards Ronelle Ashford

Ronelle, I cannot remember this, so perhaps it was mentioned on Ironoutlaw feedback? Perhaps Sharon Hollingsworth may be able to help as well?
Message from Sharon, 15 Feb - regarding the singer/songwriter Ron Bywater who had written a song about Ned Kelly ? I have looked online and in old papers and databases and I cannot find anything about that particular song. Hopefully, someone more familiar with vintage Australian country and folk singers can help shed light on this. Cheers, Sharon
Clare Ventura, 28 August 2012 Comments and suggestions on your site-
Hi, Great site you have there!
I'm a single mom working two jobs and I've been teaching my little boy about the Australian bushrangers. He became very interested when he saw them on TV and he said that he wants to be like them when he grows up. Adorable, isn't he? I don't really have time to look for books about the bushrangers so I went online instead. I've been scouring the internet looking for good sites about it when I came upon your website http://www.ironicon.com.au and I'm so glad that I did. You've got really great content and resources that I could share with my boy about the bushrangers with ease. It's also very easy to navigate around. Great job! Since your site has been very helpful to me, I want to contribute a little something. I found a site that's got useful content and resources like yours and I think it would be a great idea if you could put it on your site since it can be very useful to your visitors, too. Here's the site: http://www.startlocal.com.au/articles/educational_bushrangers.html
Thanks again and let me know if I've helped you in any way. Sincerely, Clare

Clare, thanks for the feedback and keep up the interest in our poor Ned.
As can be seen by the red outlined public notices below, there has been a bit of a spate concerning members of a Kelly forum miss using 'others' images in order to push their case scenario for Stringybark Creek. Sorry about that.

Bill Denheld, 19 Aug 2012, Public Apology to Kelvyn Gill.
Following revelations that KC2000 forum member * pseudonym 'Poorflower' is now shown on that forum postings as a 'moderator' leads me to believe Kelvyn Gill is not Poorflower. I make my apology to Kelvyn Gill.

* From threads 'csi@sbc' and 'Gloves are off Denhold' shows Poorflower as 'Moderator'
while four other individuals had titles Advanced or Senior member titles -only Poorflower shows up as Moderator as below.


The fact Poorflower, nor Bruce Johnson - forum Admin KC2000, has not responded to my demand to have proper citations inserted next to images that were copied from my web pages without regard for their right to do so, shows disdain and disrespect for the owners, namely myself and the Victorian Police Museum VPM, and this matter will be further dealt with. Bill Denheld

Kelvyn Gill 15/08/2012 DEFAMATORY PUBLISHED MATERIAL-DENHELD This email DEMAND requires you to both publish this response and issue a public apology (ON YOUR DISJOINTED WEB SITE) as you have PUBLISHED DEROGATORY AND DEFAMATORY statements about me. I refer to your PUBLISHED words contained in your email to kellycountry2000@hotmail.com sent Friday, 27 July 2012 6:22 PM Subject: Use of my photos from Vic police Museum wherein you say "I have proof that Poorflower pseudonym is

xxxxxxxx l

", and "There are three images that

xxxxxxxxl

(Poorflower) has used without my permission. This can be rectified by him or you adding the following text for images - A, B, C and D" (three ? but four alpha references ??: Pretty typical of your sloppy work it seems to me) Well, DENHELD, I AM NOT POORFLOWER, let me repeat this as you seem incapable of sensible discourse: I AM NOT POORFLOWER!!

NEVER HAVE BEEN, NEVER WILL BE!!

Thank you Kelvyn Gill, I am sorry to have made public the email to Bruce -re connection of you being Poorflower. The readers and myself want to know how is it, THAT Poorflower has added the csi@sbc stamp onto one of my Burman photo images shown here and on your csi@sbc The Report thread at KC2000 forum ? Can you please explain that?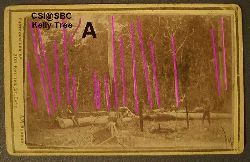 This is a small copy of the Burman photo that has been stamped with csi@sbc which leads readers to assume the photo belongs to csi@sbc report and this is breach of copyright and needs to be addressed.

Another question is the cropping of an image taken by me of the two huts site which has been used by Poorflower. Please click on this image below to enlarge-




Kelvyn, you say on a new thread 'Queensbury Rules' -
Quote " I have no need to take images from anyone! I have and still do work with members of the Vic Police Museum on matters of mutual interest AND WHEN I NEED ANY IMAGES I OBTAIN AND SIGN APPROPRIATE USAGE PAPERS WITH THE VIC POLICE. "
I obtain my images the same way and honour the citation requirements too, so lets get Poorflower or Bruce to do the same. If anyone can tell me who Poorflower is, and if it is not Kelvyn Gill, I will make a public apology to him. Bill

PS, Kelvyn, reference to alpha 'D' refers to the Mr Cuddon SBC photo which Poorflower uses without citation as suggested " The Engelke Family in WA"
KC2000 Forum is closed. Bruce Johnson, forum starter has made an announcement claiming the reason being, that I had sent him 'threatening' emails. Here below are the emails that were sent to him three times

It concerns him KC2000 being responsible for proper citations regarding images posted by one of his

pseudonym forum members

'PoorFlower' on KC2000 forum. Proper citation rules have to be adhered to as Bruce, has not take the action requested of him, and the same email was sent to the Victorian Police Museum notifying them that a copyright breach that had occurred for some time and was now out of my control.

I am sorry the forum is closed, but I had to notify Bruce of his responsibility.
All that was required of him was for proper citation of the sources of the images used on KC2000 forum. Bill.
_____________________________________________________

From: Bill Denheld [mailto:bill@denheldid.com]
Sent: Monday, 6 August 2012 1:55 PM
To: (kellycountry2000@hotmail.com)
Subject: FW: Use of my photos from Vic police Museum

Hello Bruce,
I have placed this message below on my reply webpage regarding- http://www.ironicon.com.au/newforum/csiatsbcthereport1.htm
As you have not yet responded to my email - copy below, I thought I would remind you of this requirement as you are host to this content that is owned by VPM.
Bill
______________________________________________________________

Regarding the images below, you should edit all your postings and include the following citations, for this had been an agreement with the Victorian Police Museum (VPM) where this original was photographed by me. I do not own the Burman photo copy as shown. I have permission from the VPM to use this image. For this Burman photo please insert this citation where ever you have used this image.
" Original Image - VPM208 Carte de Visite, A.W. Burman Stringybark Creek Re-enactment .Reproduced with permission from the collection of Victorian Police. Image courtesy Bill Denheld ironicon.com.au -

If this is not done the KC2000 forum owner will be seen as contravening the VPM requirements.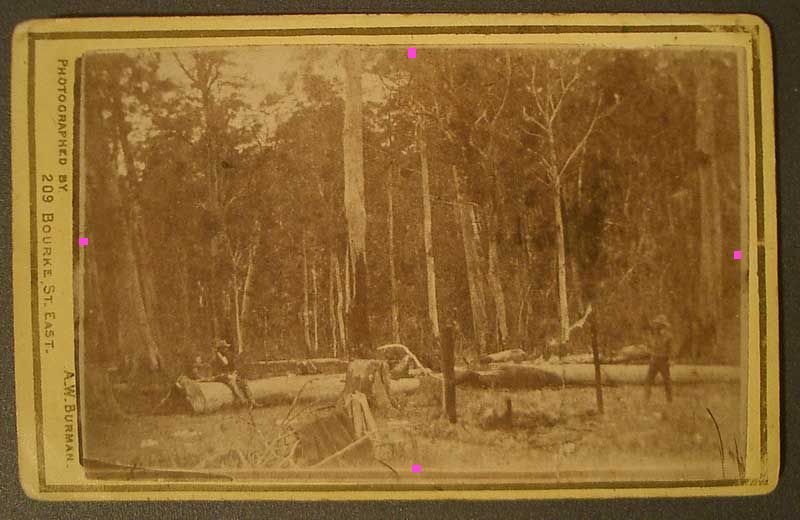 _____________________________________________________
From: Bill Denheld [mailto:bill@denheldid.com]
Sent: Sunday, 29 July 2012 9:53 AM
To: (kellycountry2000@hotmail.com)
Subject: FW: Use of my photos from Vic police Museum
Hello Bruce, I resend this email as I was not sure it was sent on Friday.
You can always give me a ring on - - - - - - -or - - - - - - -
Bill
______________________________________________________
From: Bill Denheld [mailto:bill@denheldid.com]
Sent: Friday, 27 July 2012 6:22 PM
To: (kellycountry2000@hotmail.com)
Subject: Use of my photos from Vic police Museum
Hello Bruce,
It is a sad state of affairs taken by you regarding your forum towards myself and Carla.

1, You must remove my name from your copyright notice KC2000 as it is defamatory to me.

2, You have allowed a 'nom de plume' member 'Poorflower' to create a thread "The Gloves are off Denhold". We know this is meant to be Denheld and is me. This is also defamatory. You need to re instate our membership so we can respond to anybody that puts accusations and questions concerning my name - and research that we are not able to answer to.

I have proof that Poorflower pseudonym is xxxxxxx. ( another pseudo xxxxxxxxn uses is T. McIntyre) Images on the 'SBC News and Views' are images taken from a Compact disc I gave to Kelvyn and Glenn when we were working towards resolving the SBC sites. I don't believe Glenn is PoorFlower because he is not a vindictive person.

There are three images that xxxxxxxll (Poorflower) has used without my permission.
This can be rectified by him or you adding the following text for images - A, B, C and D

A, the Burman photo2 held by the VPHU, of the scene at SBC, I took the photo myself at the Police Museum of the only image, Carte de Vistite in existence and I HAVE permission to use this image on my WebPages ' Ironicon' and 'Two huts at StringyBark Creek' exclusively. Citation - Original Image courtesy Bill Denheld ironicon.com.au -
VPM208 Carte de Visite, A.W. Burman Stringybark Creek Re-enactment .Reproduced with permission from the collection of Victorian Police.

B, A small image of McIntyre's map reproduced with permission of VPHU Citation- Original Image courtesy Bill Denheld ironicon.com.au - Map Image, Reproduced with permission from the collection of Victoria Police. Reference to - VPM3847 Map, Thomas McIntyre Stringybark Creek Ambush site.

C, Image from K McMenomy's book - Burman image1 taken from my image collection via disc - Citation, Image courtesy K.McMenomy, Ned Kelly- The Authentic illustrated Story 1984 edition

D, Image Mr Cuddon. This Mr Cuddon image and dozens of others was scanned by me for the Engelke family in WA and a copy CD was given to Sheila Hutchinson for the MHS. Please see proper citation is attributed as follows, as this was the agreement with Charlie Engelke (now decessed) Citation, Image courtesy of the Engelke family in WA

If these, my requests are not acted upon within this month (July 2012) you leave me no choice other than to copy and upload CSI@SBC thread to Ironicon so I will be able to respond to all.

Bill

PS, I add the three images so you can compare these to those posted by PoorFlower.
see CSI@SBC The report, 29/5, 20/07/2012, eight times Photo A
see SBC News and Views, 26/07, 02/08/2010 two times Photo A
http://www.ironicon.com.au/newforum/sbcnewsandviews5.htm and 6.htm
see McIntyres map on 02/08/ 2010 at
http://www.ironicon.com.au/newforum/sbcnewsandviews6.htm

Graeme Harrison 17 June 2012 Two Huts at SBC and Waltzing Matilda
Hi Bill,
I have been having a read of your very interesting story regarding the Two Huts at Stringy Bark Creek. Thanks for your persistence in compiling the story. Your discussions with Ian Jones remind me of the saga regarding the history of Waltzing Matilda and the struggle between Winton and its need to push a tourist story of Waltzing Matilda and what appears to me to be a much better researched story put together by Richard McGoffin OAM. Regards, Graeme Harrison


Hello Graeme, With so much resistance to exposing problematic history, one wonders how much of recorded history is anywhere near the truth? I am somewhat chuffed you liken my discourse with Ian Jones to the truth about Waltzing Matilda.
Bill
Glen Wilkie, 29 April 2012, The Kelly Hut at Bullock Creek
Hello Bill, You have done so much great work attempting to fill in the numerous blanks. I was at the Police killings 'site' in 1986 from Brisbane and found the site unrecognizable from the descriptions. Congratulations on your research. I am planning a proper trip there now to spend as much time as I can. One thing that stands out to me regards the description Const James made of the Kelly Hut that it had a door but no window. In the photo I did not see a window but there is a window opening! Just the same there can be no door but still have a door opening. I am a Builder of 40 years this is how we describe what was said about the window. Right or wrong I do not know. However this does not look like a fortified hut, however what is the outbuilding attached to the hut, is it the shelter for the "dummy" still as Ned had described? with the real one down by the creek? Regards.....................Glen Wilkie

Hello Glen, I have always questioned the picture of the crossed log cabin hut. The Tolmie work party photographed a hut site - seen burnt to the ground around 1883, (titled Kelly's Camp) as shown on Two huts at SBC webpages. The out buidings you refer to may just have been wood shed shelter and nothing to do with the dummy 'still'. Ian Jones has a cast iron ring fragment he alleges came from the Kelly whisky still, but no way of knowing if that was from the still. I provide as much information as I could gather, and still find it all a puzzle. Constable James most probably described the hut as shown in the Tolmie picture. Bill See http://www.denheldid.com/twohuts/kellyhut.html

To which Glen replied- Bill, The 'fortified hut' photo can't be right also the chimney does not appear of log construction as described, instead more like flitch or slab. Also it appears to be in the open, surely they wouldn't leave themselves so exposed, their horses would be easily be shot if attacked? Maybe this is Dan's hut? Ned did not mention that he had another hut however he did say he had a house two miles of fencing and twenty acres of ground cleared for the purpose of distilling whiskey. He said they had a place erected close to the house with a small distill, he also said they had the most valuable distill further down the creek with sugar and other requisitions. It would be reasonable to assume that these valuable items were in some shelter maybe their fortified hut? it maybe the Tolmie work party did not know about the fortified hut therefore did not photograph it? You mentioned Bill Stewart saw the four corner posts of the hut. The 'fortified hut' doesn't have corner posts however all log huts that have a door will have posts in ground either side of the opening. Also I think that most log huts would have posts in ground along the walls to support the log ends(not corners). Even if the Kelly hut was only 4mtrs x 4mtrs to lift hardwood logs 5mtrs long x 600 mm, 2.1 mtrs high will take a lot of lifting. It is more likely I think that shorter logs were used with posts in ground but not the corners which it seems were half checked and overlapped. Maybe that is what Bill saw as a child? Posts in ground but not corner posts? This is so hard to work backwards well if nothing you have strengthened a long interest I and many others have in this important part of our DNA. Regards...........Glen

Hi Glen, My scenario as stated is that the the Tolmie hut site was the fortified hut - that Const James described ? Bill

9/05/2012 Hi Bill, Sorry I've mixed up the photographers of the huts. Unless there is other evidence, it does not seem likely that Ned would have been at home during the Fitzpatrick incident, would someone like Const. Fitz. go to the Kelly home alone without a warrant, molest Ned's sister in front of Ned and all of the others? If Ned was at home during that incident, then why did Mrs. Kelly single Ned out to say that he was not at home and not any of the others? Wouldn't she say nobody was home that night ? Regards Glen

Bob James, recent, They Called Each other Brother-
Bill, no doubt you get lots of ratbags with all sorts of suggestions about 'the truth' of Ned Kelly. Mine concerns the green sash, which from its size, shape and color I believe was that worn by initiated members of the HACBS, (the AOH in the USA), that is, the Catholic friendly society, the Hibernian Australasian Catholic Benefit Society. Can I respectfully suggest you read about this in my 'They Call Each Other Brother - Secret Societies and the Strange Slow Death of Mateship in Australia, 1788-2010', published privately in 2010, copies from me at $30 (posted) if unable to find anywhere else. Cheers, Dr Bob James.
PS, There is no 'proof ' in the book the well-known sash is Hibernian, but I have seen it and I have a number of examples here in my collection which 'match'. The book provides the context.
Thanks Bob, Sounds an interesting bit of research. I add your email so others can contact you direct. bja94988 at bigpond.net.au
Faye Harkess, 18 March 2012, A small piece of information,-
Hello Bill, Over the years , when I see and read about Ned Kelly, I am constantly reminded of my Grandmother telling me, as I was growing up, about Ned and the family. My family are Irish, both sides, and she told me how the Kelly family were harassed in Ireland, coming from near where my family lived, Tipperary, and the harassment was coming from the English. The harassment followed to Australia, and never let up. My Grandmother related to me that the English hatred of the Irish was intense, and anything that could be done to annoy them and to give false statements/evidence was done. My grandmother , being about 10-11 years old at the time that the Kelly gang were being searched for, would be sitting inside the small wattle daub hut, with her Mother, listening for sounds of Kate Kelly's horse going to give food to Ned- holed up somewhere. My Great Grandmother would sit with a gun across her knees, ready for the questioning police who were out searching for Kate, to find out where she was headed. The word would go out " bush telegraph " , that Kate was going tonight and the bush people would do what they could to protect her form the police. My Great Grandfather was a water diviner, and was often away, many miles water divining for farming properties. He was successful at this, but left the family alone, which is my G.Grandmother learnt to use a gun, but not for protection from the Kelly Gang, but from harassing police. The police were well known , in the district, for being bullies. I felt, in the telling to me of this, that there was a lot of sympathy for the Kelly's, from the battlers in surrounding areas. I have always felt that Ned and his family, were pushed beyond commonsense and endurance. Yours sincerely, Faye Harkess





Hello Faye, Wow, what a great story to have in the family. It just goes to show what wild times there must have been for ordinary folk out there. Ned certainly upset the apple cart when you can recall your family's awareness of Kate coming through. Would this have been the time when Ned and Dan were in hiding at Bullock Creek and before the shootings at Stringybark Ck? It's always great to read these stories as it shows how close history really is. Thank you for your account. Bill
Bill Denheld, 1 March 2012
Subject, Kelly Country 2000 forum, topic,
HAS THE USEFUL LIFE OF KC2000 FORUM COME TO AN END ?

I have been following with interest the latest thread to discontinuing the forum. http://kellycountry2000.forumco.com/topic.asp?TOPIC_ID=1145

As my wife Carla and myself have been banned from the KC forum, I would like to explain.

The administrator of this forum removes / deletes important postings from a serious debate with the intention to slant the argument. This is not in the spirit of a debate and 'he' has broken one of his own rules, e.g. - he has banned Sharon Hollingsworth and Dave White from the forum for deleting their postings.

I was banned for allegedly 'stealing a forum thread, which is ridiculous as it was I that was the main contributor to the Stringybark Creek thread, and my wife Carla was also banned even though she rarely made any postings ! , and apparently, this administrator claimed copy right of public forum thread content, and that is not true as there is no copyright on a public forum thread unless a contributor posts his/her material claiming copyright.

The legal interpretation of copyright is that any literary and works of art belong to the author, and thus I have every right to re publish my research elsewhere including the text of others, (unless they had claimed copyright at time of their posting), they cannot claim copyright if their contribution is already in the public domain. However, if they did it would have to be an extraordinary important string of words for them to want to claim copyright.

It should be noted the administrator of KC2000 had previously lost hundreds of interesting Ned Kelly threads when his forum host deleted the entire account ? This was a serious loss of thousands of hours by forum participants and the administrator advised all on the New forum to back up their postings and threads.

When I realised the SBC thread was in danger of being changed to suite an argument by the administrator, e.g. admin had removed a pseudonym * 'PoorFlower' postings that were important to the argument, I saw the need to upload a 'read only' copy on my webpage to keep check . I have never claimed it to be my own.

So, by me providing a back up 'read only copy' to the readers on ironicon.com.au in order to keep check on deletions and changing thread content at KC2000, this is not an infringement of copyright. Also, it should be noted there is a clause in the Copyright Act that allows certain copyright material content to be re used. Quote - " Fair dealings for the purposes of research or study under the Copyright Act " This is to ensure the advancement of knowledge

Unless a forum debate is allowed to function freely without any interference -except for rudeness or bad language, why are people like Carla and myself excluded and not be able to defend ourselves, like what Darren Sutton is doing at this very moment, and with every right !
Why would a forum administrator ban people like us from his public forum, when we have contributed a great amount of time and research concerning something we believe in and is correct, and as many forum members have pointed out "we can all have an opinion".
In Noeleen Lloyd's words, "history should be questioned and not taken for granted", if shown to be wrong, should be 'argued' and not left up in the air", just because some books tell it differently.

Bill Denheld.

PS, Carla and I sincerely hope the forum does not fold. It remains a great resource for all followers of the Kelly story. May we urge you all to back up your KC2000 postings.
* We can respect a person with a real name, -
but there is always a problem with a 'pseudonym' as we do not know who they are.

Bill Purvis, 7 Jan 2012, Death mask sculpture-
Hi Bill I am working on a death mask sculpture for a photo project and came across your site. I have noticed that the death mask held in the Old Melbourne Goal shows a distorted ear on the same side as the swelling on the neck. This may happen from rope burn or laceration at the moment of hanging. The problem with the mask is that I believe from research the hangmans noose was placed on the left side but this is on the right? I have been mucking around creating a Ned figure which you can view at: www.australianphotographcollector.blogspot.com I have since created a more realistic .577 schneider-enfield replica of Betty and doing some simulated 'live' firing for a photo shoot. I appreciate the work you have done on your site. Your 3D images are great. Cheers Bill Purvis

The image of shows your command for sculpture and modeling, but wonder what the purpose might be to depict the anguish of our poor Ned ? Will we get to see the full context of your work ? Bill
Sharyn McCaskey, 3/Jan/ 2012 Doing the Bolt - Convict and Bushrangers
Just reading your posts ... and thought I would let you know my husband and I are curators of www.doingthebolt.com.au and www.convictandbushrangers.com.au We offer NON judgmental talks on Ned Kelly ... in shops and schools. One day out of the blew I received an email ... full of abuse and threats.. It took a number of emails for me to even understand WHAT he was going on about considering I had NEVER met or spoken to the man. I was going to go to Beechworth Kelly Weekend in 2011 but he left me with NO DOUBT he would make my weekend miserable so I cancelled my trip.. I did advise the organisers and have since received three or four emails/calls from members of the public who also have had this same interaction with him. Sharyn McCaskey
Hello Sharyn, Can you forward one of those offending emails as I would like to know who it was from. Thanks, Bill

Sharyn's reply -
Hi Bill, The emails I received were from the guy who runs ironoutlaw.. he SIGNED them each time.. I simply was letting you know that your'e not alone and that I am aware of a number of parties having the same issues.... and that Beechworth are also aware of the complaints about him and his attitude to others in the industry... he is in short a BULLY.

My reply,
Sharyn, I had a look at your webpages and they're real good. Keep up the good work. History is very important and the truth will come out. Regarding the man from ironoutlaw, I had a similar incident with a Mr Brad Webb when he offered "to bump into me in the street one day" the day before a Beechworth weekend, He does not work alone intimidating those that may have an alternative point of view. See feedback 18th June 2009
" Who is allowed to tell the Kelly story" Bill
Kelvyn Gill, 24 Dec 2011,
CSI@SBC and your disingenous attempt to ridicule the paper.
Mr Denheld. You are a very disingeneous person putting selected wording from the CSI @ SBC Team's "K28" paper online to which you have prefaced it with a photograph of the team's July 2011 report which has been released for general information. You have used wording from an early DRAFT. Draft version K28 was a working version which was superceded by further drafts and culminating in the team's March 2010 report. This report was provided only to Government departments, agencies and other bodies with an interest in the topic and was not released for general information. Your claim that "in essence, the texts of subsequent versions are unchanged" DOES NOT reflect the extensive material, including further material, of the July 2011 published report. So if this is how you provide objective comment and analysis then it does little credit to your methods of analysis and objective review of published material. No doubt your way will be seen over time to be an amateurish attempt to try to discredit the extensive and detailed report, which draws upon ALL of the (currently) known material concerning the question of the position of the Police camp site at Stringybark Creek. To give you just one example of your misleading and inaccurate words: YOU SAY: "In the past I have been in touch with PROV and PHU and neither have this sketch." and you go on to quote from McMenomy. Well, Mr Denheld you only have to look at the team's published report to obtain a PRECISE reference to where this sketch CAN BE FOUND in the records of the Public Records Office. And isn't it interesting that it is within the papers of the Crown Law Department !! The second very extensive diagram (drawn to scale and annotated) prepared by McIntyre and reproduced in the team's report was unknown until it was found in 2008 by M/s Liz Marsden the Collections Manager, Victoria Police Museum & Historical Services of the Victoria Police AND which first went on public display, in August 2009, within the Victoria Police Museum display, at the annual Ned Kelly weekend. You may recall that on my return from the Kelly weekend that I alerted the team to the diagram's existance and shortly thereafter commenced to discuss, with Ms Marsden, the issue of being able to examine it (and reproduce it). This I have been led to understand is not how you in the past have identified the method by which this document was discovered (and by whom it was found) when it was the subject of an article by Mr Paul Millar, -"Police map discovery takes gloss off Ned Kelly", published in the Melbourne Age 12 September. Mr Millar was first made aware of this diagram by me. You can confirm how this diagram was found by reference to the Journal of Australian Colonial History, Vol 13, 2011 in which Ms Marsden's paper is at pp242 -248. This diagram (THE ORIGINAL) is catalogued and held by the Victoria Police Museum and NO copy of it is in any of the "Kelly files" of the Public Records Office!! Now IF YOU WERE TO DO AN OBJECTIVE story about this paper by the team, I offer just one example: Perhaps you would comment on other material therein such as the extensive report of the Herald's reporter and how it cannot be said that your claimed site fits the description given by him (and which is confirmed by professional survey of the country commissioned by the Team and the results of which provide a profile of the land which matches precisely to the description given by the Herald reporter). You prefer to resort to the banal also: To quote you: "What a lot of crap" .....; and "ars" - perhaps you meant "arse" ?) And I do need to also reference your words when you refer to the Team's identified camp site "This cannot be the site of the shootout, in actual fact, gentlemen, like they say your site [is] up the creek - truly." Well, Actually our site is down the creek. Yours is literally up the creek. Suffice to say I am not going to waste any further of my time continuing with words to show that you have done a lousy job of being a critical reviewer of the report. The report is now in the public domain and I am sure it will be seen to be an extensive, factually based report that is very worthy of serious consideration and analysis by those with an interest in the matter, and most importantly of course by the authorities (both State and local) who will ultimately decide the merits of the research undertaken by the team.
Kelvyn Gill
And a merry Xmas to you too, Bill

Thank you Kelvyn Gill. For someone who has such mastery of the English language, it's a pity your 'team's book, CSI@SBC did not take into account all the evidence on the ground at Stringybark Ck, such as Two old fireplaces, a Slope, the early newspaper illustrations of the scene of the 'murders', the Orientation of the Burman photo which is looking South -not North - (you silly fellows) and then your team decided on a site that displays no such crucially important markers as mentioned above. Dear Kelvyn, please take a look at this photo (link below) where in you stand on the road with other team members. It was the day I pointed out there was no slope comparable to the Burman photo near the Kelly tree.
http://ironicon.com.au/twohuts/images/northviewnearkellytreesite.jpg

Dr Bob James, 23/12/2011 - They Called each other Brother.

Bill, no doubt you get lots of ratbags with all sorts of suggestions about 'the truth' of Ned Kelly. Mine concerns the green sash, which from its size, shape and color I believe was that worn by initiated members of the HACBS, (the AOH in the USA), that is, the Catholic friendly society, the Hibernian Australasian Catholic Benefit Society. Can I respectfully suggest you read about this in my 'They Call Each Other Brother - Secret Societies and the Strange Slow Death of Mateship in Australia, 1788-2010', published privately in 2010, copies from me at $30 (posted) if unable to find anywhere else. Cheers, Dr Bob James.
Hello Dr Bob James, Please send me a copy. Sounds very interesting, a must for all Ned readers. (With holding your email address to stop spamers, but anyone interested contact me for information.)
Alison Williams, 23 Dec. 2011. Percy Bromfield.
G'day Bill, I am currently researching my Family tree. On my fathers side I am 7th Generation descendants of William and Isabella Tyson, parents of James Tyson Cattle King, I am now looking into my Mothers Side which is "Bromfield" . I have noticed on your site a few references to a "Percy Bromfield" . My Grandfather is Percy Morrison Lettique Bromfield born 1898 in Mansfield, His father was a Percy William Bromfield born abt 1854 Family information in that Percy William Bromfield was a surveyor, and married Emily Rose Lettique Wilson. Percy Broomfield's father a Percy Fitzpatrick Bromfield was also a surveyor. I am wondering if you have any additional information that would link My Percy Bromfield to your Percy Bromfield. Regards Alison Williams.
Hello Alison, I do remember getting an email from a descendant of Percy Bromfield re Stringybark Creek. When I dig it up I will forward this contact to you. Best wishes, Bill
Verne Christensen, USA, 5/10/2011, Feedback - Ned Kelly in AUS - Custer USA
Hello Bill..
I'm a 62 year old history lover in the Kansas City area and only recently have become aware of the Ned Kelly saga. I can't tell you how much I'm enjoying your thorough site and your intelligent research. Very impressive indeed and quite similar to the amazing research done in the past 20 years based on the new discoveries at the Custer Battlefield site here in the US. Wonderful work indeed! Best Wishes,
Verne Christensen, Olathe, Kansas
Hello Verne, thank you for the encouraging feedback. Are you able to give me the links to Custer battlefield site, and I will upload to this feedback soon. thanks, Bill
Verne followed up the following -

Hi Bill, Thanks for your response. As you may guess, the Custer Battlefield is one of the most researched and controversial sites in North America but the fire of 1983 brought forth many new opportunities to reanalyze the dynamics of the battle itself and offer new and fascinating interpretations of what happened that day. And of course the publications based upon that research and analysis seem to be endless as well! There are numerous websites on the battle and here are a few that you may want to browse. Fascinating material.
http://www.friendslittlebighorn.com/1983fire.htm
And of course our National Park Service has a good site (but brief). Take a look at their little multimedia films.... http://www.nps.gov/libi/photosmultimedia/multimedia.htm
Over the past couple of years I've read the following 2 books and highly recommend each of them. http://www.friendslittlebighorn.com/wherecusterfell.htm I'm a big fan of "before and after" photos and this book is very impressive in the research done to track down locations from photos taken after the battle.
http://www.nytimes.com/2010/06/04/books/04book.html This book does a wonderful job of bringing to life the troop movement dynamics of the days and weeks before and after the battle as well as fleshing out the minutia of the day's events.
I live in Olathe, Kansas on the SW of the Kansas City Metro area which is 1000 miles from the battlefield site but we also have some closer Custer related sites. Fort Leavenworth in Leavenworth Kansas is 30 miles NW of our home and there one will find Custer items in the Post museum, the Custer home, the Post Chapel (where the first memorial services post battle were held for the casualties) and the Leavenworth National Cemetery where 4 deceased were buried, one of is Tom Custer, George's brother and coincidentally the only serviceman ever awarded the Congressional Medal of Honor.... twice.
I'm a 1973 alum of the University of Kansas in Lawrence, Kansas (25 miles west of our home) and there one will find the stuffed horse Comanche, the mount of Myles Keogh. http://en.wikipedia.org/wiki/Comanche_(horse)
Must run now and hope you find as much interest in reading the above as I have in your wonderful site. Regards, Verne Christensen
Michael Hogan, 10 July 2011 Jerilderie.
Bill.I wonder what you know of what happened in Jerilderie. My Great Grandfather was Thomas Mountjoy Hogan who was manager of Younghusbands station near the town. I was always told that when the Kelly's held up Jerilderie Ned Kelly was riding his horse and using his amunition,
Thomas always rode thoroughbreds and was a great horseman. He always said that Ned Kelly was a gentleman. Also my Grandfather Joseph Hogan was the last licencee of The Turks Head Hotel in Albury (now the museum) and all the workers in and around the pub were Kelly family members..I wonder who they were..
All the very best with your work..Michael Hogan

While I do not know too much of the Jerilderie side of the Kelly story it is great that you have a connection. I think to refer to 'Kelly family members' we should also include the Quinns, Lloyds, and the Griffiths children, boys /men and women. They were all persecuted by the authorities and would have gravitated to safe places of like minded people and districts. We know for sure Ned and his mates spent a long time around around Jerilderie and sister town Berrigan. In fact Ned's Beveridge school mate E J Gorman was foundation member for the Federation League. There are numerous descendant oral history accounts of properties where the gang were sheltered and looked after. With thanks, Bill
Janice Monk, 2 June 2011, Monk Family Tree

Dear Bill
I found your website 'Two Huts' engrossing. My husband, Richard Monk, has always been told that their family may have a connection to the Kelly Gang. All I have been able to find so far is Edward Monk referred to on your website. I have not been able to find any information on his family tree to see if he is related to our branch of the family. Just a long shot but I was wondering if you could put me in touch with any descendants of Edward who are researching family history who might be able to help. My husband's great - grandfather was a Frederick Monk married to Alice Quinn who is reported to have settled in Bright Victoria and then moved his family to the Mendooran/ Dunedoo district of NSW.Kind Regards Janice Monk

I will put you intouch with Yvonne Monk of Yarra Glenn Victoria, glad I could help. Bill
Mark Sands, 8 April 2011
Is there a person in the doorway of Ellen Kelly's home coming photo?

Dear Bill,
Hello again. I spoke to you via email about 18 months ago. Several months ago, I was corresponding with Gary Dean over several theories concerning the Kelly armor and prison photos. One night when I was restoring some old Kelly photos I came across something quite remarkable. I emailed Gary some photos asking him if he was aware of what I had seen in one of the photos and have had no response from him since. There is a possibility that Gary felt I was not on the level with him, but that couldn't be further from the truth.
Would you be interested in offering me some feedback on the photo?
The photos I was referring to was actually just one photo, but presented two different ways. It was the picture taken to celebrate Ellen's return to Eleven Mile Creek...

I cleaned the image up on Photoshop and made a black and white print as well as a Sepia copy. I did this simply because I created a personal presentation of the Kelly's to the song 'Kelly's Heroes'..

In the door way of the Kelly house, there appears to be a male figure standing back in the shadows... To gain the best relief, put it into a file and enlarge it on the computer. The Sepia version brings out more clarity, and actually highlights the form.
I'd like to know your opinion on it. Like I asked Gary, has anyone seen this before or was he (Gary) aware of it? Anyway, thanks again, Bill and I hope to hear from you soon.

Regards. Mark Sands Rivervale, Western Australia

Thanks Mark. At first I was not sure whether to add this fascinating observation to feedback as it is more a story on its own. The image is part of the SLoV photo collection but the image you emailed me has the original yellow mount unlike this one here - http://www.flickr.com/photos/statelibraryofvictoria_collections/6174031414/
In order to show my thoughts I had put together his tweaked images, click below -http://www.ironicon.com.au/ellen-kelly-home-coming-photo.pdf
Shortly after Mark received this PDf, he emailed his response -

19 April 2011 - Hello again Bill, Firstly, I'd like to thank you for offering your professional feedback, analysis and opinion of the photos I emailed you. I must say that I gave it several days to digest your opinion before replying and also stress that the images were sent to you in good faith.
The image was originally down loaded from Google images and was yellowish in color and in a fairly bad way. Like I have already mentioned, I was simply eliminating the scratches and blotches with the image blown up when something caught my eye.
Several Kelly books I own include this photo, and the image in the doorway appears in most, more noticeable in some more than others. It is also noticeable in my copy of 'Ned Kelly a Short Life' by Ian Jones.
In most regards, you are correct by saying that it does not really matter who it was (if anyone at all), I have said this myself. However, in my own defense, I have looked at this long and hard and asked the opinion of several family members (of all ages), all of whom had little trouble reaching the same conclusion as I.
In some ways, it all makes little sense to me as the more I look into it, the more questions are raised.
Firstly, photo opportunities like this one in 1880 were rare. Granted, rarer in 1875 but not as rare in 1885 so if it is a person, it would be safe to say that it was not a family member; being excluded from the photo. Or if it was, say Jim (and the height is there), was he just standing back to be courteous to the girls?
If It was a non-family member, say a Kelly boarder, why would they stand in the doorway? They would probably be more inclined to get well out of sight, or maybe look out the window instead. They would have no technical knowledge of photography and would not have known about lighting exposure. I can almost imagine the photographer saying 'No, you're alright in the doorway; you won't be seen.' It would have been the midday sun on the bright foreground that has thrown the figure into partial relief.
Of course, it's just a brief moment in time, but has some movement in the doorway caught the attention of Faith, the cattle dog?
I will attach the original image with it's original file name as taken from Google images.
I know it's not exactly unlocking the secrets of the Kelly universe, but if it really was someone standing there, I feel it adds depth to an already amazing photo of Kelly history.
In closing, I would like to say that your opinion on the matter is much valued and highly appreciated and I thank you again for lending me your time. Regards Mark Sands Rivervale, Western Australia

Anyone - further feedback welcome ?

Deb Kruz, 8 March 2011 Glenrowan ???
Hi Bill My husband and I went to Glenrowan today and attended the Glenrowan tourist centre's "production". To say we were disappointed was probably a gross understatement. How are your plans progressing? They look visionary and very appealing. Thanks Deb Kruz

Thanks Deb, we can only be hopeful the design architecture, the function and facilties for the new Ned Kelly Centre for Glenrowan will become the gem in the crown for NE Victoria.
Bill
John McLean, 17Nov 2010
Webley hand gun holster maybe of police party hunt for Kellys?

Bill,
A good friend and fellow arms collector informs me that you and some associates have been researching the Police murders at Stringbark Creek. Having perused the website "ironicon" I am very impressed with your work regarding the locality of the actual murders, and have carefully read the linked evidence and witness statements etc.

Yourself, or your associates, may well have come across some information which is relative to a Victorian Police Webley holster in my collection, details as follow:-
Brown leather flap-top holster, flap fastened to brass stud sewn into holster body.
Belt loop sewn to rear of holster reinforced by two copper rivets (In similar fashion to the Navy Colt holsters of the VP)
"12243" stamped into the flap of holster (presumably the serial number of the pistol) "738" stamped at the top of holster body (i.e. under flap when closed), which appears to be the kit issue number (common on the many surviving Vic. Police Colt revolvers & holsters, also Adams revolvers) The belt side of the holster shows some old damage from some type of impact; otherwise it is in excellent slightly worn original condition.
Of the many hundreds of Webley RIC revolvers purchased by the Victorian Police during the 1870's this is the only known holster; in fact to my knowledge there is only one known Victorian Police issue (and marked) Webely RIC revolver (thankfully in private hands). This was all good enough for me and my fellow collectors, until during recent research I found an article in "The Ovens and Murray Advertiser" of July 24th, 1880 of which a partial extract follows:-
"Interesting particulars with regard to the capture of the gang …..Constable Robert McHugh ……. about one o'clock in the afternoon …….. stumbled across a revolver lying on the ground and covered with blood, in the vicinity of the spot where the capturer of Edward Kelly was effected …….. it was a Webley revolver, and had at one time been issued to the Police Department-it bearing the number of the member … to whom it was issued-viz., 730. …….. the murderous weapon being without a holster at the time, a young man named John Sherritt (brother to Aaron) …… produced two or three leathern holsters, which had become detached from the belt worn by Kelly at the time of his arrest …… one bearing a corresponding number to that stamped on the revolver …… the revolver and holster must have been taken from the person of Constable Lonigan after that officer had been shot down …… his police number having been that above mentioned"
What chance the holster with kit issue number "738" may have been originally issued to a Police officer at about the same time and locality of Lonigan's issue? Maybe even one of the Police attacked by the Kellys? Unfortunately the Victorian Police Museum can shed no light on records of Kit issue numbers, and a search through the Police Gazettes has so far uncovered no further information.
Possibly you have come across some listing of the serial numbers / kit issue numbers of the weapons and other equipment stolen from the police party at Stringybark Creek? Apologies for such a long-winded email, thought it best to share my search with others whilst I had the information at hand.
Regards John R. McLean
An interesting question John. Anyone out there with more information?
Neil Gordon, 17 Aug 2010 Kelly Camp on Stokes's land
hi ya, my name is neil gordon, i have just re-kindled my interest in the kelly gang and have now more than a passing interest in the areas surrounding the the kelly gangs secret hideouts, especially now that i have found out that my great uncles or great great uncles (unsure just yet ) george and walter were the stokes' (my mothers maiden name is stokes) whose land was known to be used by the kellys. it now seems to me after taking an interest in your website that george stokes' property had the kellys hut on it which ajoined the Mc crums property. do you have any information of the stokes' in the area and any other involvement they may have had with the kelly's, i find it hard to fathom how george wouldnt have known about the kelly's on his land? cheers neil
Hi Neil, I think the situation is that Stokes took up the land long after the Kelly occupation at Bullock Creek. The first map of the area did not come till 1884. The Stokes family would have known but perhaps many people at the time would not have cared too much about the Kellys, or where the Kelly camp hide out was located. I cannot add to the history but you could give Sheila Hutchinson an email as may have more info about Walter Stokes that is not on her webpage. http://www.ironicon.com.au/validlinks.htm With thanks, Bill
Scott Duncan, 3 Aug 2010, The Hut Behind the School.

Hi Bill,
I've read your article on the "Hut behind the School" many times and find it fascinating.It whets my appetite to think that this is at least one of the locations that the boys used for long periods of time whilst eluding the police, which not too many people have actually seen. Have you done any more, or intend to do any more research on this, and if so; when. I would be more than willing to be part of it. At the very least; I would love to visit the site. So, if you are going up that way or can provide me with suitable directions, I would be forever grateful. Whilst I'm in querie mode: do you have any information on the location of the Greta Swamp? It's often cited as a hideout location, but I've never seen it pinpointed on a map. Presumably it was north of Greta, to the right of the current road to Glenrowan. If you could indicate the location on a map or drawing it would help me orient some of my thoughts. In the past, (some four or five years ago), you were most helpful in providing information to me about the Kelly Hut site at Kellys Creek, which made my investigations so much easier. I realize you probably have many requests of this nature, and I don't want to impose; but any help would be greatly appreciated. Regards, Scott.

Hello Scott,
I remember you well . The Hut behind the school is very difficult to get to but I will organise another trip in. I will try and remember to let you know when.
There is a track that I need to sort out just where it starts. I will need the land owner l to show me. I did enjoy working on that excursion and story. I can't help you with the Greta Swamp but Gary Dean probably can if you ring him - his website is on ironicon Bill
Mark Mason, 15 July 2010 Edward Monk's sawmill
Hello Bill, I am a current resident of Tolmie, and have been informed that the property that I own is the site of Edward Monk's sawmill, this is where the police bodies were taken after the shootout at Stringybark Creek. It is also the venue where the police camped when the chase for Ned began, after the shootings. I am led to believe that the remnants of a cottage down the road, was the place where the Kelly gang armour was made, as this cottage was owned by Joe Byrne's parents. If you would like to visit these places to view them and pass on any of your knowledge, please contact me via the e-mail link below. Regards, Mark.
Thanks Mark, Sure several descendants will be in touch.
Robert McGarrigle 25 March 2010 Regarding the true site at SBC
Bill you have done an excellent if not brilliant job on your calculations. You should definitely have been an engineer or mathematician. I sincerely hope that you can convince these eggheads, excuse the pun and bring them into your line of thought. I am utterly surprised that people that have visited the site on the eastern bank have never noticed that the slope is just not there. I am sure that after 132 years since the incident there would have been more than one clearing at that particular time of the incident.
May I ask Bill when did you start doubting that the current site was not the correct one ,as far as myself goes at my first visit there it just didn't make sense to me. I remember your mate Ian Jones (ha,ha) in his dvd of Ned Kelly saying at the Kelly tree that there was no vibes there, well I would like to similarly say there are no vibes for me at the current site.
I will need to read your article, http://www.ironicon.com.au/stringybark_ck_the_authentic_location.pdf several times over Bill to take it all in but what I have read is very convincing and you are now getting very close to the truth. Its funny how the creek is only a couple of kilometers long but is more controversial in more ways than one in our country's history. I do hope that the authorities will finally sit up and take notice of your views and that it will all be put on public record.
Thanks once again Bob

Thanks Bob, I had doubts about the Kelly tree site right from the start, and when I spoke to Ian Jones after his 2003 edition book launch Ned Kelly, A Short life, where in he pointed to the East bank, I tried to see the slope that was not there and thought - mm, maybe my perception of distance to the 'only slope' in the area, as in the Burman photo was further away than I thought due to zoom camera lens used by Burman. However, I now realize after careful study the slope was not that far away from the action after all. Bill
Cherry Carter,
25 March 2010 Aaron Sherrit's hut
Hi Bill..I know you must get inundated wit lots of off the wall questions, here' s another.
Came across your website on Kelly Gang and all the really interesting stuff you have on there will have me up late into night reading all the fascinating little extras and tidbits to the main Kelly story of which I'm quite familiar with.
What got me to stumble across your site is partly I am reading an excellant book at present "the fatal friendship' Ian Jones..and it got me remembering a time quite a while ago and I'm not sure if time has blurred the memory as I was a child at the time (about 9).
In the late 60's my parents took my brother and myself on a road trip from Melbourne to Sydney, they must have had some interest in the Kelly story themselves as I do remember stopping at some of the more well known attractions, Glenrowan etc.
However, I have a memory we drove down past Beechworth into the Woolshed and along a dusty track one late afternoon, we came to a spot and got out of the car.My recollection is my parents telling us this was site of Aaron Sherrit's hut and as we looked around my mum pointed out what seemed to be outlines of flower beds closest to the road.
I guess my question Bill is this, is this possible, was there anything to see left from Aaron Sherrit's hut, the site of his death, still evident in the late 60's ? Has the passage of 40 years confused me or a childs memory somehow got things confused..any ideas would be appreciated, I've thought about this often over the years.
Thanks Bill, love your suff !
Cherry
Hello Cherry,
You are correct that on the road edge there are growing some 'Krokis flowers' . There were likely to have been flower beds near by and perhaps Krokis's were remains of that time. Perhaps the land owner in the mean time has ploughed the beds in.

I was there in 2003 on a tour with a guide who told the group that this spot is where the Sherrit hut / house stood - pointing to the flowers.

I pointed out ( to the guide ) that the hut would not be built on the road verge but further up the block. I pointed to what looked like a large granite slab some distance away and assumed it would have been the front door slab. Ian Jones was with us and he agreed with me. The tour guide was not impressed. The point was, that nobody even then would be allowed to just build anywhere like on a road reserve. Those that did would have no property rights building on 'common' land. Bill
Linton Briggs, 20 March 2010, Re Stringybark Creek

Dear Bill,
We agreed recently that I should seek feed back from Kelvyn, Gary and Glen about your case for the police campsite on the western bank at your two-hut site which you earlier sent around the group for consideration.
They have responded, and confirm they are confident that exhaustive review of all the available evidence places the campsite further north on the eastern bank, as concluded by the investigation draft report, with which you are familiar.
This does not mean to say the case you have developed is not worthy of consideration and assessment by Heritage Victoria and other interested parties. On the contrary, I at least have found your case to be both stimulating and productive in the sense it has made the group look more closely at some aspects of the development of the other proposal. In fact, by looking more closely, the study has been considerably strengthened in places.
One example has been the search for and inclusion in the latest version of the study, reference relating to establishing the camp on the Stringybark Creek at the burnt hut. …."which took us to the old diggings, at the burn hut on the Stringybark Creek", further clarifying there were two huts, one burnt the remains of which were apparent, the other, still standing in the bush outside the campsite clearing. (Kenneally, Wilson Hall, Ned)
Another example relates to the rising terrain in the background of the Burman photographs, the most important topographical feature which I understand leads you to conclude the Burman photographs were taken from a position facing south, orienting the police camp at your two-hut site. We have included an additional appendix (Heritage Victoria diagram 2205), a contour map of the precinct, and additional commentary which demonstrates the rising background at both the proposed campsites to be remarkably similar. The 1897 Beautiful Mansfield (burl tree) photograph at 4.2.1 viewed together with the contour map reveals the background terrain to be rising from the creek bed to the eastern skyline, a height of about 30 metres, over a distance of about 340 metres. At your two-hut site, looking to the southwest, the degree of slope is almost identical. The study's report commentary at 4.2.1 has been amended to now read, in part:
4th paragraph: Timber harvesting and ring barking since 1878 reduced vegetation density revealing background Stringybark Creek topography rising about 30 metres east south east to the eastern bank tableland elevation. This landscape feature is also discernable in the Cuddon photograph below at 4.2.3 and in the foreshortened Burman photograph plate 1 at 4.3, photograph number 4.
Appendix 13 is the map used by Heritage Victoria to indicate the land (marked at L1 on diagram 2205), placed on the Victorian Heritage Victorian Register in 2009. This map shows ground surface contours at 10 metre intervals. From Stringybark Creek opposite the police camp position (elevation under 770 metres) the ground rises towards the east south east to 800 plus metres over a distance of about 340 metres.
Incidentally, a blow up of photograph no. 1 confirms the existence of a burl on the trunk of the tree in question, – not just a bunch of leaves.
The group again confirms it remains strongly of the opinion the two Burman photographs were taken from the western bank, looking respectively to the east and east south east. The group submits the rising background of photograph no 1 is the same background portrayed by the Burman photographs.
The group acknowledges your tremendous drive and effort to initially help bring a team together in order to challenge the conventional wisdom of the day about the authentic campsite location.
It brought together a group of dedicated people, united in a common purpose.
The group has noted your advice to me you could no longer remain a member of the team putting forward a proposal the police camp was located near the present day Kelly Tree, but that you would like your case to be presented to Heritage Victoria for consideration. The group advises it is supportive of this course of action, in the interest of providing Heritage Victoria with an opportunity to add rigour to their assessment by evaluating another proposal.
The group feels that this would best be actioned through yourself independently lodging your case with Heritage Victoria. Accordingly, as discussed with you, I have drafted, for consideration by the team, the following paragraph for inclusion in the report's introduction:
"Mr. Bill Denheld, a former member of the investigating team, agrees that the authentic location of the 1878 police camp is sited on the western bank of Stringybark Creek, but that it was established at a site 274 metres south of the present day Kelly Tree. Mr. Denheld advises that he has developed a case which he will submit to Heritage Victoria for consideration."
When Kelvyn is able to produce a final version of the report for lodgement with Heritage Victoria,
I will see that a copy will also be provided to you.
I will give you a ring some time next week to talk through the above.
Kind regards, Linton Briggs

Seems the quest for rigor in the debate for the true site at SBC has been replaced by inflexible false beliefs based upon too much literal evaluation.
John Walters 6 January 2010 Feedback Twohuts
hi there, I am a Kelly follower from New Zealand and I think I am the only one here! Some general interest but so hard to find facts or opinions. Have a Kelly library and some related stuff. Have just finished a bronze collectable figure of NK. I used to make my own NK armour out of metal plate for myself and my friends and would then go bush and shoot airguns at each other. I am probably one of the few people in the world who knows how it feels to have bullets pinging off their armour. Am a historical firearms collector and writer as well as an A grade competition shooter.
I am new to the computer and hope to correspond with you soon about some of my NK musings. Enjoyed your website very much, thank you. regards from John Walters.

Thanks John
Ian Wallace.
September 28
Interesting Ned Kelly Info
Hello Bill
,
I might have some interesting info about Neds suits of armour. Going through my family history, l see that there is a reference to Ned Kelly in the Grigg Family (My mothers maiden name). I've scanned the document and attached it for you to take a look at. In all honesty I've thought that the maker(s) of the armour was always known, but I only found out 2 days ago that it isn't. So hopefully this might shed some light on the subject. Please feel free to contact me anytime, I would be more than happy to have a chat with you.
Regards
Ian Wallace.

(The note reads regarding Joseph and William Grigg, B 1851 &1854 " I am told a letter exists in Tasmania from Joseph to Emma which explains that Joseph is in Sydney He had left Wangaratta, the police had killed his friend Ned Kelly who Joseph had made 4 suits of armour for. The letter is with the Woods family Delorain.)
Ian,
Any information to who made the armour is interesting. The Woods family Deloraine, wonder if
the
Laffan
s property
at Beverage
Deloraine has any connection? The Laffan family have a long connection with the area at Wallan East where the Kellys and the
Quinns lived.
Danny fitzpatrick, 27 August 2009 Where was Ned Kelly Born ?
I have read with great interest your story on Where was Ned Kelly born.
My main interest stems from that fact that the neighbour and midwife Mrs Mary Gorman who delivered Ned was my Great-great-great Grandmother. This may have already been raised, but it is not really correct that Emanuel James Gorman was "about the same age as Edward Kelly". Emanuel was born in 1867, the eighth child of John Ambrose Gorman. By this time, Ned's father had died and the family moved away from Avenel. Therefore, any meaningful contact between the two is unlikely. Emanuel James Gorman died in 1929 aged 62 years.

If Ned was close to one of the Gorman children through schooling and age similarity, the most likely would have been Patrick, the firstborn of John's children in 1855.

Thanks again for a great read. I was able to identify the Gorman and Kelly properties on Google Earth from your map.

Regards Danny Fitzpatrick

D
anny, Information from David Gorman of Berrigan -

you can

phone

him

on ----
Samuel Winter's niece married John Gorman -

(

David Gorman's father.

)

Samuel Winter owned the Melbourne

Herald from 1863 and started ANA 1871.


Sam Winter had a brother Joseph who ran the Catholic Advocate - Joseph Winter's daughter married John Gorman -

(

David Gorman's father.

)
On the ship
William Metcalfe 1839
was- Patrick Gorman and Mary Cahill -
(
married
)
. Mary Cahill Gorman was midwife to Ned Kelly's birth.
Also on board was -
Bridget Kelly
*
- (later bonded to the Quinns under work arrangements
.) a
P Quinn
,

J.B Were -

the founder of stock Broker firm.
The

ship William

Metcalfe was owned by the British East India Company and its Captain was Capt Brown. Capt Brown's son Thomas Alexander Brown wrote the book ' Robbery Under Arms'
tipp today
,
17 August 2009
tipperary radio ireland
hi
,
i am the producer of the morning talk show. its in the press over here about the campaign to find ned kellys skull. theres a
lot of interest in him over here as his father came from tipperary. there are still some of his relatives living in the area. would you be available for a short live radio interview on the campaign sometime this morning. the show goes out between 10am-12 (irish time) and is presented by seamus martin. just email me you telephone number asap if available.
regards

tom hurley
T
he radio interview went to air about 1 hour later and lasted for 10 minutes
. Sounds like there is more support for Ned In Ireland than in Aus.
RAY F
16 August 2009 ned kelly's skull



H

i my name is raymond french and im a kelly follower and very much in the belief that he should have a full place of rest that meaning a proper furneral i have been chasing about for many years for neds skull and have always come up empty would be a great to work with people that share the same ideas and passion about finding neds skull also could you please tell me why that people still refer to ned being born in 1855 not 1854 i have done a lot of research into this and come up with december 1854 as a date of birth once again please free to add more information to this.
I
lookforward to hear what information you may have regarding the old bugger and be able to share to the information
kind regards
Raymond French
.
Thanks Raymond, I will upload a pdf of Maikel Analeee's work on this, Bill ( To be uploaded )
Bill Denheld, With thanks to all those who have supported this exposure below. One who contacted Brad Webb and then passed his message onto us best summed it up,-
Willy Smart wrote email to Brad Webb of IronOutlaw feedback page - quote " why do you make a total a--sole of your self sending out s--t like this, its any wonder everybody thinks that you are a pr--k ".
Thanks Wil,
PS, Wil is a no bull sort of guy that defends justice,and cheers to all. - Bill D
Bill Denheld, 18th June 2009, Who is allowed to tell the Kelly story ?
In response to a Kelly Country 2000 Forum thread being deleted by the administrator, here is a COPY to keep the record straight.

http://www.ironicon.com.au/famhistoryjoxkellyquinns.htm


See what was said and how some replied to Jox's thread " Family history - Kelly/Quinns" topic, and after receiving an email today from Brad Webb. ( below). I responded by posting his email on the Jox's forum thread because no one needs to be intimidated in this way, and needs to be exposed -
____________________________________________________________________

-----Original Message-----
From: Brad Webb [mailto:brad.webb@ncs.net.au]
Sent: Wednesday, 17 June 2009 8:45 PM
To: bill denheld
Subject: Just A Reminder

Dear Bill, Just a reminder in case you forgot, you're a total c**t. Looking forward to bumping into you in the street one day! Cheers, Brad
___________________________________________________________________

This is an threatening email, to which fellow forum member CaptJack responded kindly twice but his response was also deleted from this thread.
We are not the offenders but we continue to be intimidated. We don't need this form of thuggery.

And further the reason for this posting is to draw your attention to last year when Mr Brad Webb of www.ironoutlaw.com.au denigrates me and others regarding newspaper reports about Ned Kelly's DNA sampling, Kelly boots 'burial clue'

Then at http://www.ironoutlaw.com/html/soap_box.html Brad Webb writes this denigrating paragraph which is supposed to appease some. [quote] -

" What is in the water up at Ipswich? And why is this Tully bloke still a city councillor? Why hasn't he retired after all the millions he made starring in the movie Kenny? After all, Tully looks more like that turd-flushing hero than the actor Shane Jacobson does! Yes, Paul Tully (or Kenny Smyth), is that self-same moron who claims to have Dan Kelly buried in the local cemetery after his amazing escape from the Glenrowan siege. Now Tully claims some plot in the Toowong Cemetery holds the remains of Jack The Ripper. He's so keen to convince the world this is Mr Ripper (God, it must have been a slow news day when the papers picked this gem up) that he hasn't even had time to convince himself. Especially if you go by this quote from the above report, ' I don't think this is... Jack the Ripper. But it can't be ruled out'. Really? Next thing you know he'll be teeming up with dear old Bill Denheld* and going on a two man crusade to remove all those 'pesky facts' from our history pages. Actually, I can picture their road show, much like Puppetry of the penis http://www.puppetryofthepenis.com/ only these guys won't have to drop their strides for you to see their private parts. Because Tully and Denheld are two 'knobs' that you can spot a mile off! * In a recent article titled, Kelly boots 'burial clue' Bill Denheld claims that Ned Kelly was adopted, because, now-wait-for-it, some half demented distant relative of the Kelly clan told him so. Must be true then! " [end quote]

With this sort of denigration, I decided to let visitors to this webpage know that there are some weirdoes out there . I ask why do these people use such language ?

And in response to Brad Webb and his denigration, what else could I do but to 'either' remove his link (on ironicon) or 'inform' the readers of his editorial denigration.. see ironicon links page for Brad Webb's webpage ironoutlaw.

Mr Webb now wants us to remove links to his webpage. However it would be a pleasure to do so, but not before he removes his offending Soap Box story linking me to his low down misdemeanor. Bill Denheld

PS, and also a KC Forum member PaulOK is perpetuating Brad Webb's intimidation by referring to an incident by an inebriated historian who prodded me for referring to him in the News Press article as a responsible historical consultant for the Glenrowan Siege site works stuff up, and it is all true. Obviously PaulOK and B.Webb are disciples of the eminent historian.
Anne Doggett, 7 June 2009 Kelly's death mask,
Dear Bill, I read your webpage with great interest. I'm currently writing an article that refers to the death mask of Ned Kelly, and wish to give a reference to the fact that it was displayed in Kreitmayer's Waxworks the day after Ned's execution. Where would that information come from originally? It is often stated, but I didn't see it when I went through the old newspapers.

Many thanks

Anne



Hello Anne, When I first created the Ned death mask webpage I had all the information at hand.

I

will refer you to fellow researcher Sharon Hollingsworth in the USA. Years after my original death mask story

Sharon

publish her research

at

http://www.glenrowan1880.com/wax.htm

All your questions should be found in Sharon's page. Bill

And further reply from Anne

- 9 June 2009 Dear Sharon, and Bill, I was thrilled to receive your response to my query. Thanks so much for taking the trouble to get me that information. I am going to see if I can get a copy of that ad in the Herald when I go the State Library later in the week.

My article is actually a book chapter, and it deals with a family of touring musicians who performed for a time in Kreitmayer's Waxworks. Because of a connection with the Kelly Family I wanted to bring in this reference to the death mask. I'll certainly send you the chapter when it's published - it may be a while! I have a list of people who have been very helpful and will be sending them the relevant sections when the time comes. I'm really grateful for your prompt assistance,

Best wishes and thanks, Anne
Chris Middleton
,6 June 2009 Feedback Twohuts: illicit distilling
Hi Bill
,
I am involved in a whisky distillery start-up in Victoria. Each month I write a two page whisky newsletter (VVD status, Scottish & American news updates, a country highlight and some general interest on whisky). I've attached the June
Word from the Valley
news bulletin. In the future I would like to do an historical highlight on Ned Kelly's illicit pot still at Bullock Creek so I am seeking your learned knowledge on this aspect of the Kelly's & Co whisky making venture
My research has revealed that Ned Kelly (plus Dan Kelly, Joe Byrne, Tom Lloyd & Steve Hart) cultivated a barley paddock of 20 acres for distilling beside the Kelly hut(s). Along with gold panning it was designed to help to raise funds for his mother's legal defence after the Fitzpatrick incident on April 15th 1878. Planting must have occurred during the last week of April or early May shortly after arriving at Bullock Creek circa April 20th 1878, they would have harvested the winter crop in September or early October. They may have had a faster growing variety; I suspect this is unlikely too. Or was there a crop had been previously planted by the first owner/occupant; again I suspect this is unlikely. Cultivating barley on rough virgin soil would not have yielded no more than 25 bushels an acre, probably less as their equipment would have been fairly rustic. I assume the ground is not ideal for farming, judging by the photographs on your site (forested, uneven). The maximum yield would have been 25 bushel per acre (500 bushels in total). Made into beer for distilling this would have produced 1,250 gallons of grain spirit (4,700 litres), under ideal conditions.
It is reported they also used sugar to fuel the fermentation process, a common practice by illicit distillers in the 19th century. The stills would have been situated on the creek to access water for brewing and cooling the condenser coil.
It is claimed they had two stills so the beer wash was double distilled probably to about 50% alcohol by volume. Given the sub-optimal growing conditions and their lack of expertise in distilling I would estimate the gang may have produced about 2,000 litres during the spring of 78. That assumes they had time to harvest and distil before they were forced to abandon Bullock Creek after October 25th police shooting incident. I can find no evidence that whisky spirit was ever made. Fragments of the copper still have been recovered.
Do you have any further information on their illicit distilling activity
- Barley cultivation/yield/usage
- Size of pot still/design
- Where the distilling operation was located
- Did they distil spirit
- If they distilled did they sell the spirit to locals, any record of trade and cost
- Any other relevant information about this topic
Any information would be appreciated
Kind regards Chris Middleton
Hello Chris, an interesting topic for feedback and the KC 2000 forum. There will be some who can verify and and answer you question. I do not recall they ever had a harvest from the (Manglewurt ? )



I can guide you to the site at Kellys creek but cannot pinpoint exactly where the still stood. I have spent a lot of time there having metal detected much of the area - but not the crucial places due to blackberries everywhere. I am pretty sure where the fortified hut stood as can be seen in my two huts webpages. There are still gold workings the Kellys would have worked at Bullock ck as it was then known.

On Valid Links with the past webpage at ironicon.com.au there is a survey map which shows a dotted area that had been cleared by the Kellys, but as you identify it seems unlikely they had a big crop if any at all. I believe it was only their plan to make whisky as a sure quick cash crop. The 20 acres of ground there would have been a fertile plot.

Bill
Chris's PDF page document - (to be uploaded

soon

)
Jack, 28 May 2009
Feedback Twohuts
,
Im Jack. Im on my mums email because i found your email on your site on Ned Kellys death mask. I cheer him on in my own personal opinion, he wanted to protect his family and he did. If i was there i would of tried to help him. I dont think he was actually hung, I think that one of his friends or family took the blame. Cause he knew it would happen so why would he say "such is life". Goodbye and hope you can send back Thanks
Peter Prassinos, 27 May 2009 Geocaches,

Bill,
As discussed with you a few months ago, I have now placed 4 geocaches in the Stringybark Creek area based on the locations that you have identified - the Kelly Hut at Kellys Ck; the police camp and the Kennedy spot at German's Creek. These were placed on Saturday 23 May and they were approved by the Geocaching.com approvers on Monday 25 May. The fourth and final geocache of the series has been placed at the historical grave site off Madhouse Rd just 1 km north of the Stringybark picnic area.
If you want to see the story that I created around the 4 caches, please refer to the links below. You will see that I picked the "Fitzpatrick Incident" as the trigger point to the Kelly Outbreak and the 3 locations that you have identified as being integral to making the story "real" and "alive". I have also embellished some of the facts (refer The Kelly Outbreak cache) to fit the aim of the series which is to find a relic in the final cache which is supposed to be the gun that Fitzpatrick "lost" at the Kelly homestead (although we know that that didn't happen)
Once again, thanks for your assistance and if you ever find that there is any interference in the area by geocachers, please let me know, however as a group geocachers are very responsible and aware of their environment.
Regards
Peter Prassinos


P
eter, the geocaching at SBC should be able to identify the site of the two old fireplaces - the true site of the police camp
.
Colin Lewis

20 April 2009 Two Huts,


Bill,

I am leading a small group visiting the Stringybark area this weekend, and came across your website while researching. I must congratulate you on the excellent range of detailed information you provide. I look forward even more eagerly now to see this area for myself.

Regards,
Colin Lewis
Greg Devlin
1
2 March 2009
Hello Bill,
Hope you and family are well. I have recently had a look at the Kelly homestead on the Eleven mile creek at Greta West. It appears to be crumbling back into the earth, unfortunately. I was also at the Greta Cemetery and was disappointed at the condition of the grave site of Ellen and Jim. I can almost understand the current owners of the Kelly homestead, not wishing to turn their property into a tourist attraction and consideration must be given to the fact that Anne and her daughter are buried nearby. But I fail to understand why the graves at the cemetery are not maintained with headstones or a memorial erected. Do you have any understanding of the situation. Surely money would not be a reason for the graves to be in their current unmarked state.
My wife Susan and I have recently purchased a small property in Taminick. It was part of the original Rowan brothers selection. We will stay at the Motel at this stage because the Bank will expect us to repay the loan. I recall from Ian Jones " A short Life'" that Ned had built a house at the Northern end of Lake Mokoan, from quarried rock. Do you know if this house is still standing and its location.
Keep up the good work, your website is excellent. A constant source of new information.
Greg Devlin
Greg, there is some speculation the bodies were not buried there but on their home selections. Maybe someone can answer these questions?
From K

athryn Cristofani 10 March 2009

Hi Bill, I wanted to say thank you so much for your site. I'm the great great grand-daughter of Desiderio Cristofani, whom we believe took a death mask of Ned Kelly. (sent you an email a few years back).

My 10 yr old son just saw an updated article by Sharon Hollingsworth - Men of Iron, Men of Wax - that confirms Desiderio toured with a death mask in his exhibition in early 1881. I can't tell you how thrilled my father is to feel vindicated, as his father had told him about seeing the original in Desiderio's George St waxworks. (We'll never prove it of course, unless there is a signature on the mask. Is yours signed per chance? am thinking about the possibility of tracing back through modellers if it's possible.)

As a side issue, I've learnt more about hangings, since the last email. Head's are not necessarily engorged. They are in strangulations, if pressure is released then reapplied (blood surges back in to the head during release, as it does if resuscitation is attempted after the hanging). However, with a hanging, a constant pressure on the neck can leave little engorgement at all.

Having thought about the theory that copies were embellished to make Kelly appear more criminal, I can't help wondering if changes were more due to lack of skill on the part of the modeller. Maybe it's naivety, but supporters saw him as a hero regardless, and death masks appear so serene - at least to me. Then again, propaganda has been employed by governments and leaders for thousands of years.

Thanks so much for helping put Desiderio's name on the record. He spoke about 6 languages and worked as a police translater in his spare time, so he did have ties with police, again, reinforcing that he would have been accepted into prisons at that time to take death masks. (as a former Garabaldini soldier, he had been declared an outlaw himself in Italy so fled to Paris where he learnt his trade). In that context, suspect he had little sympathy for Royalty-based authorities and worked with police more for the benefit of prisoners and suspects)

one last question, Does anyone know how fluent Max Kreitmeyer's English was? Was he interviewed in newspapers, for example. Maybe Cristofani translated for him as well, which might also explain why the pair attended the autopsy together. food for thought, kindest regards, Kathryn (Cristofani)


Thank you Kathryn I will pass you onto Sharon in the USA for her comment.
Gary Jackson, 10 March 2009 Stringybark Ck 2 Huts
Bill,
I am intrigued by the finding of these two huts, and feel that they certainly require more investigation. It appears your findings are extremely important to the history of what actually happened at Stringy bark Creek.
I have not been to Stringy Bark Creek, but intend to visit this year. I guess I am like any person who is more than just interested in Kelly history, in that I would like to think I was standing in the exact site where the incident took place. Even if we are unsure of some aspects to the story, all theories have to be considered. I am very interested in your findings, and would hope that they would included on any tourist route.
Whether or not your site as to where the killings took place is right or not, and the hut findings are the remains of the huts you believe they are likely to be, I think that what you have discovered is extremely important, and more probable than not. I am keen to stand in the places where this event took place and ascertain for myself your reckonings. I think it is disappointing that Ian Jones does not consider without bias your calculations.
I am interested to know how you have decided the exact site of Kennedy's death. Perhaps you have explained that, and I have missed that detail.
Gary Jackson NSW

Hi Gary, Sergeant Kennedy's death site at Germans Creek can be concluded simply by visitation to all site options 6 to 700 metres NW of the Police camp - and looking at the terrain. In the 130 odd years since not much would have changed as explained on http://www.denheldid.com/twohuts/germanscreek.html
Regards Gary Jackson


Bruce Fuller, 27 January 2009 , Re - Alice King
Sir, This is not about the huts but a question. The birth of daughter of Ellen King, (Quinn-Kelly) Alice, does not appear to have been registered. Therefore where does the proof of her birth date, etc., come from? Bruce NZ
Hello Bruce, here is reply from Ellen Hollow - ( with thanks Ellen)
"Alice King was not registered POSSIBLY due to the fact that at 3 days old, born April 1878, when her mother was arrested and incarcerated in Beechworth Goal. This was the arrest after assaulting Constable Fitzpatrick with a fire shovel when he molested her daughter Kate. She was certainly the child of Ellen Kelly / King, and remained for quite some months with her mother in Goal she was later in the care of her half sister Margaret Lloyd until her mother was released from Melbourne Goal.
I would have thought that registering a birth at that time would have been the last thing on any of the family's minds". Ellen
amie Bissot, 8 January 2009 , Burman Photo of Police camp
Hey Bill, my name is Andrew, and I read your article. I love it. One question on the pictures, wouldn't the original picture be a negative and with you saying the sun light was coming from one direction, wouldn't it of actually of been coming from the other. Just a thought. Great Read. Andrew Bissot, Birmingham, AL

Hi Andrew, Are we talking about the Burman photo of Stringybark Creek?
The original was a glass plate negative from which they made contact prints.
We only see the contact print where as the negative would be the same image except black is white and white is black.
The problem of flipped images is always possible but one image would not be as sharp with the paper being a little away from the emulsion side of the negative. We can only consider the light coming from the sun side in this case Right side, in which case if the photo was flipped,, then the sun comes from the left. Bill
Walter Levy from NY, 30 December 2008 - Sidney Nolan and Ned Kelly
Bill: Since Nolan included a picnic as one of the subjects in his two series of paintings, I wondered if there is source for it. Nolan's second bush picnic painting is at the Tate, London, and I've seen it. I've not seen Nolan's picnic painting for the 1945-47 series. Do you know where I might find it? Nolan gives some information about the first painting:

"On one occasion the outlaws had arranged to have a picnic some distance from Violet Town. The Kelly's friends flattered the constable and shouted freely for him. He got pretty full and someone suggested dancing on the green. Good music was available and Ned Kelly took the merry constable as his partner in a buck set." (There isn't any note for the second series that I know of.) I'm hoping that there is some more background. It's difficult for me to understand Nolan's painting, and I don't want to invent a narrative.
Incidentally, I found a photograph online of Bonnie and Clyde picnicking, but I've not found an original source. The idea of outlaws picnicking is fascinating. Happy New Year, Walter.

Hi Walter, I ran a find search for Picnic from ' The Inner History of the Kelly Gang' -JJ Kenneally Nolan would have read this book.
Maybe this paragraph relates to the second image? Hope this helps, Bill

On Page 106 of JJK's book ; " Supt. Hare's evidence gives the impression that the police parties were as cumbersome as a traveling circus, with all the packing up that had to be done. Sometimes the police search parties or picnic parties used to put a great deal of energy into the tracking of another police party, and persuade themselves that they were right on the Kellys."
Glenn Standing
, 19 Dec 2008, Question regarding contable Lonigan
Hello Bill,

Something is puzzling me regarding the shooting of Lonigan. I am hoping that you may be able to shed some light on the subject.
Like most others I have been fascinated, almost obsessed by the stories.
I have 4 books - A Short Life by Ian Jones.The Inner History of the Kelly Gang by J.J.Kenneally, Ned Kelly The Authentic Illustrated History by Keith Mc Menomy & Ned Kelly Man and Myth.
According to these the gang most likely had in their possession prior to the shootings -
Old carbine (tied with wax & string), cheap shotgun & a pocket revolver. ( Ian Jones)
Rifle & a shotgun. (J.J.Kenneally)
We had nothing but a gun & a rifle - According to Ned Kelly. Jerilderie letter.Steve & Joe were most likely holding sticks to look like they had guns. Who knows.
From Ned Kelly Man and Myth. Page 136. Statement from George Stephens who was one of the captors at Faithfull's Creek Station. Kelly told him:
Lonigan lay down behind the log and rested his revolver on top of the log and covered Dan. I then took my rifle off Mc Intyre and fired at Lonigan, grazing his temple. Lonigan disappeared behind the log, but gradually rose again and as he did so I fired again and shot him through the head. (Argus, 29 October 188
0)


In all other accounts by Ned - he indicates that he fired only one shot at Lonigan.
Mc Intyres' evidence is very inconsistent & contrived but in most it has Ned firing the one shot at Lonigan. (The fatal shot)
The post-mortem carried out on Lonigan by Samuel Reynolds - stated that he had 4 bullet wounds.
1 in the left arm.(Passed through the arm)
1 in the left thigh.1 grazed the temple
1 fatal shot into right eye
The bullet in the thigh was extracted and was stated as being an ordinary revolver bullet.
Besides the eye wound. It was not possible to state that if the other wounds were inflicted before or after death.
It has been suggested that the other wounds were a result of stray bullets from the later shoot out. I find it difficult to believe that the 3 others wounds on Lonigan were the result of stray bullets.
My question is - what was Ned's gun loaded with when he shot Lonigan? A single ball or grape shot? How can we know for sure?
Hope you don't mind me asking this but it is really bugging me.
Thanks & best regards, Glenn Standing
Hello Glenn, Good one, not sure I know the answer myself?

My knowledge was that Ned had acquired the sawn off Carbine from Harry Power. It was a Crimean war relic - rifle that shot cone bullets.

It was thought Ned was a crack shot with it but slow to reload. He also cast the bullets himself although during all my time detecting Kellys creek I never found one. I mean one that missed its target. Ian Jones apparently has some cone bullets allegedly taken from Ned at his capture, but how would we know? If you look up American Civil war websites and google ' Bullet ' you can buy any amount of these cone bullets.

What I mean to say is the absence of finding one, does not mean he did not have cone bullets because clearly only cone bullets would have the accuracy Ned reputedly had. A few years back a Shepparton hair dresser detecting at Stringybark Creek found a large bore cone bullet which I saw. According to McIntyre, Ned after firing the shot that killed Lonigan, whipped out a Colt pistol from behind his back, - perhaps this gun hit Lonigan in the left arm, or it may have been that Ned first used his colt pistol at Lonigan grazing his temple, then fired again hitting him in the arm, and then the fatal shot from the carbine? I thought the bullet in the thigh came from Lonigan's own gun?

Joe Byrne was reputed to have had an old Large bore muzzle loading shoot gun - ( I have found several very large balls at Kellys creek,) I think if I was to accompany my mates to check out the police camp I would have taken it myself. That may account for what JJ Kenneally wrote. Remember JJK being a friend of Tom Lloyd would not write the boys were loaded up with guns and probably kept the Colt out of it. Anyone could buy a Colt at the general store in those days. With thanks,

Bill
Terry Davey
. 10 Dec 2008 from England
Hi
Bill,
In early September I watched, here in England, the end of the Ned Kelly film featuring Mick Jagger - mercifully I had missed most of it; the so-called Irish accent was atrocious - however it did get me thinking that I knew nothing about Ned except a vague picture of a man in a tin hat!
Mid September I was in Australia and tried to find a biography. I had no luck until leaving from Brisbane airport when I managed to pick up the excellent Ian Jones book.
I thought that Ned was shot dead, not hanged, and obviously had no idea of his mutilation. Thus on searching for 'Ned Kelly skull' I came across your site which I found very informative.
So, thanks for adding a bit to the story.
Regards,
Terry Davey
Lola Rowe, 4 Dec 2008, Feedback Twohuts
Bill I am passing the news on that my Mother the wife of Thomas Patrick LLOYD, passed on to her reward in heaven on Wed. 26th. Nov. and a great celebration was held on the Tues. 2nd. Dec...She had great memories of Thomas Peter Lloyd etc... which now leaves ME..... LOLA
Dear Lola, on behalf of all the readers, please accept our condolences, Bill
Des Wakefield. 28 Oct 08 Feedback Twohuts
Dear Bill, I am a blacksmith, armourer etc. I have always wanted to make Neds' suit of armor. I have agreement from the state library of Victoria for the project and many many photos. Also I have a print out from the State Library giving me dimensions etc of the suit. I am unable to find any where, what weight Ned was. I have his height. The helmet made at the moment in "mock up" appears to show a portion if his head at the top. (Depending on where one looks at from) I can only conclude that his head may have been smaller or flatter. His feet were very small, which makes me wonder about the rest of his physical appearance. Any help from you would be gratefully received. Thanks for reading thus far. Des Wakefield. Tongala Victoria.

Des, Speaking to Gary Dean the other day - he said at age 19 Ned was 13.5 stone and 5 foot 11 inches high. Some pictures of your project would be great. Bill
Lisa,
15 Oct 08 Feedback two huts
Hi Bill, Your website is really great & interesting as always. :) I've always really liked reading little tidbit type things about the boys & I like in Thomas McIntyre's narrative, how he talks about watching Ned in the yard at Beechworth Gaol (just before the Beechworth trial) where he says how Ned waved to him when he saw him & then how he got a bucket of water & was using the reflection to look at to comb his hair & beard. Then how he said that for nearly the whole time Ned was in the yard, that he just sat staring at the water. I've just always thought that sounded really lovely, but sad too, to think of Ned being there at the goal all by himself. It's a nice little tidbit to read about him. :) Yours Sincerely, Lisa
Thanks Lisa, we have spoken before. it is interesting to focus on Ned the isolated man locked up for a month without support. It was all a set up to keep him out of circulation till they worked out how to charge him having been being declared an outlaw? but when pending elections on the way - parliament had to be dissolved and by that act Ned was no longed an Outlawed man, and should have been trialed as a civilian. Bill
Craig and Joh 12 )ct 08 Feedback two huts


G'day Bill, You were so kind as to send me your Stringybark Creek maps at the end July this year. My family visited a number of sites in Kelly country and have put some of the photos online. I'm hoping you might be able to confirm the locations - particularly those of Stringybark Creek. Cheers ,Craig
Dave and Pat Burge, 10 Oct 08 Feedback
Hello Bill, We are from Pt. Pirie, S.A. and are very interested in the Kelly story. We are planning a trip in about three week's time to the area and would love a site map of the Stringybark Ck. area. Your whole website is fantastic and we have spent hours poring over it. In fact we keep going back to various parts to re-read! Regards Pat
Jacqueline Scott- Robertson, 5 October 08 Feedback


Dear Bill, MY husband and I went to Stringybark Creek today we have been trying to find this for many years, after finding this place we were both upset that all that was written was the story everyone hears about the police being shot, we are always told Ned was a murdering thug, but what drove this young man to his path in life, Years ago I was introduced to a lady at Beveridge her name was Dorothy and she was the owner of the Kelly house, which was located across the road from her farm, at this time the house was not as bad as it is today, Dorothy's very good friend was a solicitor Keith Allen from Avondale Heights years went pass and Mr Allen disappeared after working late at his office which was in Military Road, after his disappearance his Mercedes was found abandoned, as he was very interested in Ned's life, Dorothy or her family fenced this house at Beveridge off, my husband and I think more should be found out about everything to do with Ned and his family, did they really live at Beveridge and then moved to Avenel where his father Red Kelly died, then was it right they then went to Greta where his 1st encounter with the police was holding someone's horse outside of a Hotel and was charged with stealing it, what happened to Ned's sister who was pestered by the policeman, we understand that some of Ned's relatives still live at Greta, do you know were his other family members are buried. As he is our Robin Hood, and people should know everything about them

and the truth

yes it was sad these policemen died, but how did they know where they could be found, did someone inform on them? what ever happened to the real armour and as they were not Blacksmiths who and where was it made, Yours Sincerely Jacqueline Scott- Robertson

Thank you for your feedback, it is indeed an interesting story and you raise a lot of questions that we hope to find answers for. Many part answers are out there. Bill
Tony and Heather 8 September 08

G'day Bill, we admire what your doing, Ned is certainly a icon to many Australians, I being one. Keep up the good work,regards Tony
Greg Kirk 10 August 08 Kelly Creek Tree,

G'day Bill, Having had a look at your site again I came across two photos you have listed as being of the Kelly Creek mill site, well Bill I believe you have it wrong. The photos are of the first mill site, why? the sawdust heap is far to big to have been the one at Kelly Creek and the buildings to large and numerous.

Having visited both sites on many occasions over the years, and having been in the presents of Herb Waters who guided me on the first occasion, I feel very confident in saying you have them marked incorrectly. Thus it could not have been 'the Kelly Tree' as you have marked the tree. Anyway Bill I look forward to your reply. Regards, Greg Kirk.

Hello Greg, Thank you for your thoughts on this a very interesting subject.
I presume you refer to the first as being the Toombullup mill?
According to Bill Stewart who showed me the Kelly creek mill site in 1985, said the Kelly target tree was still standing after the mill was closed down (1930's). He also showed me the remains of that Kelly tree log laying in the creek below, and pointed roughly where it stood.

I also remember him and others saying the Kelly mill was a roughly built structure unlike the Toombullup mill. I base my conviction of a Kelly Creek Kelly tree photo (as shown on my Kelly creek webpage) on a series of photos from the Engelke family private collection. Charlie Engelke let me scan all of them. In amongst them was one photo ( not taken with their camera ) of a sawmill site with snow covered sawdust heaps - first thought to be the Toombullup mill.

Careful comparison reveal the photo print is different from the others, meaning this photo was not taken by the same camera or part of the Toombullup series.The Kelly Creek Saw Mill was roughly built not as straight as the Toombullup mill, One photo, Kellys creek mill is looking up the gully at the mill, the other looking down hill at the mill.

The Toombullup mill pictured ( that preceded Kellys Ck) shows no big dead tree standing where it should have been according to Bill Stewart. With thanks, Bill Denheld

PS; Readers please note, I have communicated with Greg with pictures soon to be uploaded. See webpage - -----
Lyn 4 August 08 feedback

Hi Bill, Just wanted to comment on what a fantastic site you have, I don't know how you can call yourself an amateur researcher. Could you tell me if anyone has looked for the caves? Regards Lynn
Thanks Lyn, by amateur we really mean un qualified and un paid. The caves finding quest is still on the agenda but there has been so much happening of late it will have to wait, Bill
Patrick G Byrnes 28 July 08 Feedback two huts.
Wasnt there a part of the armour found in a stump at one time is this true. i wrote a 1400 page book on wagga in the 1980's it cost me $100 toprint it and in it it has my own ned and dan kelly story. i keep in touch with nell johnson, donnald johnsons widow i do have her daughters email address. from the book horseman bold as i am page 140.pat byrnes shore sheep in nz in the 30's and shore with a man by the name of grey hart he was related to steve.joe byrne born 1857 , he was 4 yrs older than dan. he was the son of paddy byrne a gold digger.joe born woolshed. paddy byrne wife maiden name margaret white mother of 6 kids 2 boys 4 girls joe spoke chineese. i have a christmas card given to my grandfather at mulwaila from the station owner mr whitty on terramirra station as grandad share farmed for him and also mr cross. whitty was on holidays in tassie at the time i wonder if he was whitties brother that had it in for the kellys. paddy byrne ie joes father was born 1834 in county mayo ire margret nee white was 17 he paddy was 22yrs old, there were 7 byrne children.also there were two other byrne families in the district. joe and 7 other children, pat, dennis,john, catherine,other byrne in district one been an uncle and other a cousin. mrs byrne was 3 months preg when pat died aged aged 35yrs in 1869 when m joe was 12yrs old.john delainy who would sell newspaper at the railway station, gave ned a drinkout of his water bag when he was shot as the delainys were kelly sympathisers. you can also contact sister ursla gilbert a nun at the yarrawonga convent. it was her mother whose parents locked the kellies horse in their barn and gave the fresh remounts it was her mother also that told me dan and steve were at bulluck creek hut 3 days after the seige. i was going to tell you something else but lost it out of me head for now. i have a tape from nell johnson recorded from ernie mcpherson stating the man he worked with on the hp mcoy station cubbie who used the name of jack day was in no doubt in his mind was the reasl dan kelly a horse breaker. regards pat b if my car is fixed i will be at the ned kelly fest on sat at beechworth. only had it 2 months and has a sensor problem i told them i dont want it back until its fixed.

We will await input from others who will be very interested on all this great information. Bill
Gary Maxwell 28 July 08 Feedback from Ireland
Hi Bill, I just have to say well done to you on the excellent job you're doing on the Ned Kelly website. I was absolutely fascinated with the pictures and explanations of Ned's death mask and its replicas, also on the "E.K" Winchester and the "Kelly Campfire". I'm a 23 year old lad from Ireland, Dublin originally but living in Galway city now. I'm really into Irish History, from the days of Wolfe Tone to the Easter Rising in 1916, I also love reading and hearing stories about Jesse James, Bill The Kid and most of the other American outlaws from the 1800s.
There was an article in the newspaper the other day about Ned's fathers home house in Tipperary, Ireland. It said something along the lines of renovating the house and taking some pieces of the original structure over to Victoria, Australia and setting up a small memorial site. Have you heard anything more about this? Also have you heard anything more on the "finding" of his skeletal remains last March?
After reading that Steve Hart's mother was originally from Galway, I've decided I'm going to check up his ancestry and see if there are any relations still living here and try and get as much information as possible from them. Anyhow, keep up the great work on the site, really looking forward to reading new finds and facts. Gary Maxwell Eire

Thanks for that Gary, we will look forward to any news on the subjects you raised. Bill
Patrick G Byrnes 26 July 08 Feedback two huts


Bill regarding where the armour was made, Dads auntie told me before she died around 1980 that it was a relation of the Byrne girl or she was married to the blacksmith not real sure now but the blacksmith was definitely a relation of the Byrne girl (I think she was married to him) In the weekly times it states it was made from Lennon plough sheers as they were of the greatest quality .

One day i will give you some full details:

1: the lady that fed Ned Kelly in the Beechworth jail name was Ada Day when she died a spinster she had the paper work to prove it. her brother and sister did not value it and it went to the tip.


2: 3 days after the siege Dan Kelly and Steve Hart were sighted at Bullock creek hut by the locals, but would never put them in.


3: the Kellys practiced their shooting at either the Bungeet west School or church i cant remember now. To find it there is a large sap bung in the gum tree and they fired their guns/pistols at this for shooting practice.


4:another one of my relatives by the name of tom walker (his wife was my great grand mothers sister on dads mothers side) He used to leave soup on the gate post for the Kellys over devinish /St. james way.

When he moved to the darling downs in 1910 he met Dan Kelly at the Dalby horse sale and used the name of JACK Day. He refused to acknowledge until Tom told him to take his shirt off and he would prove he was Dan Kelly as he hit him with a styrup iron outside of the dance one night and put a scare on him, after this they had a long talk and his son heard him say your secret is safe with me Dan, when he came home he said to his family you would never guess who i met up with today.


5. The Kellys frequented my great grandfathers farm at St. James and hid in his crops. My grandfather Frederick Byrne knew the whole gang personally. They would see Kate Kelly come out with supplies for them . If the troupers were coming they were always pointed in the wrong direction.

6. The Kellys horse were changed over and hid in the Doyles barn, They were given fresh mounts and returned to swap their horses back over again. (doyles wife was a hart but from Bungendore in NSW.) these are all relatives as the Delainey also married into our family also.

7: The Frederick Byrne's property (my great grandfathers) name was Lingerlonger at St. James he died in 1905.and was right along side of the railway line. tennants only set fire to the homestead about 20yrs ago or less as it was still standing.


8.A pony showed up on their property and after 12 months my grandfather decided to ride it to town and on the way home Steve hart came out from behind a tree and wanted to know if he wanted to sell the pony, he told him the story how it just showed up and by the look on Steve's face he knew he left it there and had forgotten about it, the next day the pony was gone.


9. Mary Cord went to school with Ned Kelly and her grandaughter only died two years ago in Wagga, she was related to the Malones who also married into the Delainies. that should keep you busy.


10.Dad always told me that his father said Dan Kelly got on to a boat to America?


11. The gang were all decent people but Steve hart could not be trusted.

three Byrnes brothers arrived in Geelong about 1847 (we were Byrne at one time) from county dublin ire his father name was John Byrne and his mother Ellen Boshin but not an Irish name? and were county Dublin farmers . Frederick was Bourne about 1830--32 if i look at Joe Byrne he has the distinctive Byrne's nose lone and narrow, granddad said we were not related, but how would he of known as, the other two unknown brothers who could not read nor write lost one another never to make contact again and we don't even know their names . we were Byrne's in 1862 when Frederick married Ellen Downes at dunned (mount Morriac) but Joe Byrne's nose is the same as ours. Regards Pat Byrnes,

Thanks Pat for sharing your interesting recollections. A

bout Joe Byrne as depicted in Ian Jones's 2003 book. Do you have any knowledge of descendants of the Byrne families?

This is interesting stuff. Some others have contacted me about Joe's face on various photos and wonder if all images are in fact Joe Byrne?

One photo attributed to Ray Kirby in I.J's book ?. Do you know who this person is?

I am sure many readers will read with great interest your valuable knowledge base. Bill

Calling Ray Kirby, can you please reply to us at feedback?
Darren Cook 22 July 2008 Maps Ned's Birth Place
Hi my daughter is doing a school project & is after a map of ned's birth place, grew up. (I'd suppose same area), bushranger, captured & died. Would you be able to help us? Thanks, regards Darren Cook.
Darren, I tried to send the maps but was unable to deliver send me another email?
Lynn 4 June 2008 Ned's Lover and the watch
Hi, I feel almost obsessed with Ned Kelly. I honestly believe like thousand others that he is innocent and only guilty because of the police and their treatment he had no choice but to defend himself and his family. What I really want to know is the romantic side of Ned. Did he have someone special? Was he ever in love? What was Ned like other than what we have been told. My Great Grandmother told me a story of her in school and watching a group of 3 horsemen ride past, as they past one of the horsemen nodded to a child whom then replied 'Good afternoon Mr Kelly' my great grandmother was then told that it was Ned Kelly and his friends. Regards Lynn

It is a great story we all want to get close to and your family story is all the more interesting. If you go to my site www.ironicon.com.au down near the bottom is a link Bailup .com , if you click on that and go to Home page down the bottom is a link Marriage. http://www.bailup.com/historyMarriage.htm This is an interesting read regarding the romantic side. Interestingly when we found the place where Sergeant Kennedy died at Germans Creek, I could not help thinking about his watch taken by Ned. Ned said later what is the use of a watch to a dead man? The return of the watch by an alias named Madella ( I think) may prove he did have a love of his life because it was returned later to the Kennedy family during the 1930's. With thanks, Bill
Lisa Laffan 11 May 2008 Uncle Owen
Hi Bill, I stumbled across your site while searching out the Laffans from the Wallan area, i am yet to read through your site fully, but i am sure that will happen in the next couple of weeks... Why i am contacting you is that you have a reference to Owen Laffan (Craigieburn) Owen, or Uncle Owie as we knew him, has passed away, i am not certain of the date/year that he passed on but it has definately been in the past 18 months or so. Also, his daughter, who's name i do not know, passed away around 8 to 10 weeks ago, March/April 2008. I send you this information incase someone is trying to find him re the verification of information as listed in your feedback page...With Kindest regards Lisa J Laffan Cobram, Victoria.

Thanks Lisa, We are all sorry to hear your uncle Owen has passed away. It was marvelous for him to have come out on that day, when a small group celebrated Ned Kelly's 150th birthday in the shadow of Mt Fraser back in 2005. Owen at the age of 94 was our closest living link of knowledge - able to point us in the right direction to identify Ned Kelly's birth place near the little hill. We are not glorifying bushrangers,criminals or murderers with the Ned's 150th, it is just that the whole Kelly story and the politics behind it is a distortion of our history.
With thanks, Bill
Dear Bill- After a recent visit to Nth Eastern Victoria - (I think it is God's own country by the way!!)- I have become fascinated by the Kelly story and loved your site with detailed maps and discussion- thanks. I note your debate re the Stringybark Ck site orientaion with ian Jones- having just read his book- wasn't sure what the latest on this was. Also could you advise on any work re the sychology of Kelly- being a GP that interests me a lot. Also whilst reading Kelly materila I cannot get a map that is deatiled enough to locate eg Elevn Mile ck or Wombat ranges in deatil- can you advise?
Thanks Ann Parker ( Berrima NSW)
There is no doubt where the police camp was - re the finding of the two old fireplaces that pin point the camp.
As to orientation of the photo by Burman of the ' police camp shoot out site' there remains a conundrum,- are we looking south west or south east? but the weight favors SW. Either way North is still from the observer's point of view by my deduction that the shadows indicate where the sun was.
According to Ian Jones the four gang members marched into the police camp together between the trees behind where the men sit on the fallen log. And remember the gang had to cross the creek which is to the right in the photo. When McIntyre wrote his description of the orientation see
http://www.denheldid.com/twohuts/story.html#Story6
he is contradicting himself if the Burman photo is printed the correct way around.
If you go to Google Earth and type in Eleven Mile Creek Victoria it will take you there. If you then go to Google Maps and type in same, - then you can get an overlay map. The best map to get for the whole area is Nat Map 8124 - this has all the locations north of Mansfield, Tolmie to as high as Benalla and Greta West.
Re the psychology of Kelly? It is a great shame we only get history from the winners, but there was much more to the man than just a criminal murderer. Having strong evidence of Kelly being linked to the movers and shakers that pushed for a Federation, one wonders what other revelations will come forth in future. see http://www.ironicon.com.au/nativened.htm for Ned and the Federation links. One book you should read is Alex Castles Ned Kelly's last days. This more than any other book touches on the drama from a legal view point - and in my opinion one can see how the the whole saga was whipped up to make the authorities look good. Bill
From Chez 25 April 2008 Charlie Brown
Hi Bill, I am trying to find out about a man named Charlie Brown, who was meant to have run with the Kelly Gang, my mother was a Brown and has recently been told that Charlie was her Great, Great uncle, and that he was the brother of Howard Brown, who was her Grandfather. It would be great to find out more information about him if he was a member. Chez
Lets see who knows more about Charlie Brown.
Wayne Strickland 23 April 2008
Hi Bill,
Stumbled across your site quite some time ago, I congratulate you mate, it is the best reference yet. I was interested to note that you are a sculptor. I am an artist also, with a love of Australia and our heritage, Ned Kelly has always been a hero to me. As a small child ,my parents spent a couple of years at Glenrowan, I was only a small baby and have no memory of the town then, Over the years I have painted Ned and sculpted him in bronze.

There is a painting of Ned on my web site, that I refer to as my favorite work. Naturally I have visited many sites where Ned had been over the years I have heard many stories from people with some sort of connection to his family. The Strickland family were Kelly supporters as you would know.

For a few years I lived at Evendale Tasmania where Red Kelly spent some years, and was lucky enough to visit the building in which he was held, before it was burned down. There is a cell under a pub there, on the same block of dirt. For your interest I have found that One of my Great grandmothers was Louisa Head, she married a Cunningham in Cambelltown Tasmania in the 1800s.she was from the same town in Ireland as Ned's Grandmother of the same family name.

Strickland is my adopted name .My great great grandfather was Denis Cure, a convict from Ireland, transported in 1843. I wish you all the best with your efforts and hope to meet you someday. Cheers Wayne Strickland http://www.waynestrickland.com.au

Thank you for sharing with us us your works website Wayne.
John Schilling. 10 April 2008
Subject: Ned Kelly - German Jindera Blacksmith connection - VIC NSW border

Hello All, I relate the story passed down through my family from my Dad's mother of her Father's involvement with Ned Kelly. Some new information has been found.

Grandma's family tells the story that Great Grandpa Kuchel used to shod Ned Kelly's horses while a blacksmith at Jindera on the NSW/Vic border..

My Great Grandfather was born on 03 September 1862 so was only a very young man when he allegedly knew Ned Kelly. In 1879 he would have only been 17 years old but already a competent blacksmith.. Johann Friedrich Kuchel had recently moved from Springton in South Australia to the German community at Jindera in NSW near the Victorian border. His brother Carl was later the teacher at the Lutheran school there.

We have long considered the possibility that Great grandpa may have been connected to the manufacture of the suits of armor as he had a wicked sense of humour and probably had little allegiance to the authorities due to his ethnic background, his age and his newness to the area. This cannot be verified. I have actually examined one of the suits of armor in great detail having photographed one once and I can testify that there are no makers initials on the armor (chuckle).

I was lucky enough to be commissioned to photograph Joe Byrne's armor by the owner QC Hammond of Canberra. During this process I was allowed to wear the armor and in contrast to the comments made elsewhere on Bailup, I can testify that it would have been relatively easy to aim and shoot either rifle or pistol while wearing the armor ( I am competent in both disciplines), but I cannot testify to the ease of loading or unloading. This may have been difficult.

On page 219 of Ian Jones's "Ned Kelly, A short life" ISBN 0 85091 801 4 by Griffen Press, a story is related "as heard in the area of Winton North, by Joseph Ashmead, an acquaintance of Ned's. This reference lists the maker of the armor as being a foreigner who had been working in the district, was a good man, and never failed to attend church."

Johann Friedrich Kuchel's first language was German and my Lutheran ancestors were fastidious about attending church. It fits together nicely but the armor connection cannot be proved.

Great Grandpa left the Jindera region at the end of the 1890's by Bullock wagon never to return, eventually making his home in Western Australia. ( I still have the wagon).

I trust that this oral history (it has been published since 1970 in the book "Kuchel 1838 to 1970" Mitchell Press Pty Ltd, 257 West Beach Road, Richmond, SA 5033) will be of interest to researchers. Regards, John Schilling Canberra

I don't think it matters whether it can be proven or not, you have oral history. I can believe your connection entirely also because of where the gang were living in relative safety at the time.
Lesley Wright 7 April 2008 Re Your website

Dear Bill. I am emailing you as I have just been reading through your website and intend to visit it again soon.

I would like to say that I enjoyed it very much and would really like to visit these areas that you talk about. I currently live in Melbourne and I have visited The North-East Victoria many times. On occasion I have visited certain areas relevant to our common interest in

Ned Kelly, however after reading through your website maybe I haven't.

Over the past five months I have spent many hours researching and find that the conflicting information is sometimes hard to fathom.

Regards Lesley Wright

Tonia de Launay, 5 April 2008 True sites relating to Stringybark Creek
Dear Bill, Thank you for your great interest and dedicated research into the Kelly outbreak. I am a fellow traveler, albeit merely an intensely engaged person who wants to know the facts behind the legend; and I have only lately had time and little money to pursue it through reliable publications and Kelly country itself. The later is so important to understanding facts on the page. Just to roam around the Woolshed valley, feel the type of terrain, and then to have the much mediated experience of driving to Glenrowan still gave me some feel of the ride that Joe Byrne and Dan Kelly made on the night of the Aaron Sherritt's assignations. Next time with more time I'll try walking it as I think my riding days may be over. Bill, I would very much appreciate your sending me the detailed map for Stringybark Creek.
Andrew Miller 1 April 2008 Ned Kelly Death mask.

Dear Bill, I would firstly like to congratulate you on your continuing success with this website. I have greatly enjoyed returning to it and viewing it over the years.
The main reason I am contacting you is to inform you of a observation I made when looking at the picture of the death mask in the Keith McMenomy's Ned Kelly : the authentic illustrated history. If you look at the lobe of his left ear you will notice that there is a small crease. This suggests to me that at some time he wore an earring in this ear. Next time you get a chance look at a person with their earring removed. I once had an earring and have the same mark as they never close up. I know it's not of major importance to the overall story but I think its adds a little extra detail to his overall appearance. I have looked at all of the pictures of Ned and I can see no sign of an earring but this is not to say that he didn't wear one at certain times. I also found it exciting as I hadn't heard it mentioned before. I am not sure whether earrings were fashionable during the period but I bet Dick Turpin wore one. What are your thoughts on this?
I was also wondering if you have ever heard what happened to Ned's horse music? I read that it appeared at Ned's side during the siege but have not been able to conclude what its ultimate fate was. Kind Regards, Andrew Miller

An interesting observation Andrew. Perhaps a reader may add Music to the ear -
Bill
Marcus Swinbourne, 7 March 2008 - Re Alison Mc Kridy's email below

The following might be of interest to Alison as it lists the Gormans who came out on the William Metcalf in 1839. There were ten in total but sadly two daughter died at sea (Margaret Gorman aged 4 and Judith Gorman aged 1). I assume that Mary Gorman the midwife is on the list.

You will note that a Mary Skinnack is listed as being on the William Metcalfe - probably the same Mary Shinnik that Alison refers to. There may also be an error as there is a Mitchelstown in Ireland but no Michael Town.

http://www.geocities.com/vic1847/ship/wmet39.html?20087

Interestingly, you will note that a Patrick Cahill came out on the William Metcalfe. A Cahill from Bendigo was instrumental in the Federation of Australia, but his close associate Sir John Quick dominates the history books. Wonder if it is the same Cahill family that accompanied the Gormans on the William Metcalfe. regards Marcus

Thanks Marcus, interesting connection- Patrick Cahill coming out on the same ship as the Gormans, then also the Federation link with John Quick. Knowing that Alison Kridy's family ancestors were raised by the Gorman family, and that EJ Gorman was foundation member of the Federation branch Berrigan. It would appear these connections are no-coincidence, they are all tied together,
Bill
Hello Bill, My interest is in regard to the Gormans when they were living at Springvale Farm. My great Grandmother, Johanna O'Brien, her sister Margaret and brother Daniel were fostered by David and Mary Gorman from 1854 until about 1868.

Dan O'Brien became famous as the racing personality who owned Carbine and bought him to Australia not long before his win in the Melbourne Cup. Dan learned to ride and manage horses while living with the Gormans.
The Gormans were relatives of the O'Briens but I haven't been able to establish that connection. Their O'Brien children's mother's maiden name was Shinnick. An aunt, Mary Shinnick, came out on the 'William Metcalf' with the Gormans in 1839. The Camerons may have been another connection.
Would it be possible for you to pass this e-mail on to the David Gorman, or one of the other descendants of the original Gorman clan, just to see if the have any knowledge of this connection/association with the O'Brien's? Kind regards, Alison

Dear Alison, interesting your records coincide with the time the Kellys and the Quinns and possibly the Gormans left the district Wallan East. I will pass on your email to David Gorman by mail as he is not on the net. All the best in your pursuit. Bill
Kevin Samuel 15 Feb 2008 Terrific site Bill, Your passion is evident in the excellent presentation of your research, and to us amateur Kelly buffs, it is a treasure of information that just keeps fuelling the fire. We travel over once a year, and stay for a week or so to explore sites and places of significance re Ned and crew, and always seem to go home with more passion for the subject. Its good to have people like yourself that do all the hard work for us! Best Rgds, Kevin
Barry Thomas, 29 Dec 07
SERGEANT STEELE AND THE MOYHU PROTECTION SOCIETY PRESENTATION SWORD
Dear Bill, The existence of this sword has only just come to my attention. Do you know who owns it presently?? Our Ben Thomas of the Antique & Historical Arms Collectors Guild's website is a researcher into the early Melbourne gunsmith James Rosier and knows of the sword (retailed by Rosier) but has never seen it. There is an excellent article in this for the Guild's magazine "Caps & Flints" (I should send you some copies??) if we can gain access to it. My knowledge of this sword came from another Guild member, one Gordon Byrne, who knows something of the ownership history of the sword. Gordon has written an article about another sword and only mentioned Sergeant Steel's sword in passing. I pricked up my ears because I know Ben is an ardent
Rosier researcher - I'm about to print his article on Rosier the Man's personal history.
If you're not aware of it, James Rosier figures large in the 19th century firearms history of Victoria. I hope you had a relaxing and enjoyable Christmas, and can I wish you a Happy New Year. Best regards, Barry Thomas.
Thanks Barry, I will pass this on to Bruce's KC2000 forum to see who can add information. Bill see http://kellycountry2000.forumco.com/topic~TOPIC_ID~266.asp
David Gibbon 27 Dec 07 for Ironicon Feedback .
Sir, I found the site very well researched and well thought out, you've obviously put in lots of research and are to be commended for such. I'm afraid that as a Pom, I cant add anything useful to you other than encouragement from afar. I did recently visit Australia to visit friends, but unfortunately did not get a chance to visit Glenrowan, although it must be said that I was not encouraged to do so, due to being told that it was "a bit Disneyland in its approach". Although since my return to England, I've found your webpages and wish that I had. Oh well, I have promised myself a return visit to your country, and be certain I will visit the area and the places mentioned in your pages. thank you very much for your marvelous work and very informative webpages. I wish you every success. yours D Gibbon East Sussex England
Being discouraged not to visit Glenrowan is a sentiment we hear often. We all agree Glenrowan needs to lift its game if it is to attract world visitors. There has been town 'beautification' works in progress for the past 18 months and it is hoped the new Ned Kelly Centre to be built there won't be a theme park. Bill
David Fedley 10 Nov 07 Re Constable Lonigan
Dear Bill, I am 66 years old and my grandmother told me when I was a child that Constable Lonigan's son stayed at my grandparents house. They said that he was not a very nice person. Their house was in Rae Street, North Fitzroy, Melbourne. Would this be possible? As I have often wondered. They were only matter of fact about it and have passed on many years ago. If you would be kind enough to reply I will be more than grateful.
Yours sincerely, David.
It would be interesting to make contact with descendants of that son. I believe there is always truth in handed down stories and wonder what the family could add. Bill

From Sharon Hollingsworth in the USA 29 Dec 07
Dear Bill, regarding Constable Thomas Lonigan's son staying at the home of David Fedley's grandparents in Fitzroy, I would like to mention that Justin Corfield in "The Ned Kelly Encyclopedia" states that Thomas Lonigan had 4 children (3 daughters and 1 son). The son, Ernest Henry Lonigan, was born at North Lancefield in 1873 and died at Fitzroy in 1929. So, it may have been entirely possible he spent some time at Mr. Fedley's grandparents' home. Cheers, Sharon Hollingsworth
Peter McGarrigle. 9 Nov 07 Stringybark Creek
Dear Bill, My family and myself have discovered in the last 2 or 3 years that my grandfather (who was adopted) happened to be a distant relative of the Kelly clan. I am in fact the Great great great grandson of Thomas Lloyd and Jane Quinn. My dad who happens to be intrigued by new found family tree has visited all the Kelly sites over the past few years and now I am heading down with him on boxing day to also visit the sites. I was wondering if you happen to have a map of Stringybark creek pinpointing the most likely area of the shootings? I know it a bit of the beaten track but would love to visit the actual site, would be awesome. What ever information you could provide me would be much appreciated . Peter McGarrigle
It would be really cool to discover family connections to members of the Kelly gang. Hope you enjoy your visit to Stringybark Ck. Bill
Steve Headly 28 October 07 Stringybark Creek & Environs
Hello Bill, Congratulations on your website. Excellent research. I have been a student of the Kelly era for over thirty years. I have visited Stringybark creek on numerous occasions and the geography never did feel right – I was in the wrong place! I would be very interested in the map you mentioned on your website. My details as provided.
Hi Steve, the problem is always to allow serious students access to the real historic sites without them first asking for it. Everyone who wants to know should have the right to do so. Bill
Lola Rowe (Lloyd) re NED'S HEAD 28 Oct 2007.
Bill

,

reading messages on your feedback, particularly from Nick Reynolds.

Pleased to see you pointed out to him, we do not need, his "CONS TO ICONS" putting Ned on the same level as Chopper.

A

s my Dad always started his explanations off with the words " It is never right to take the life of another" BUT .......
I do think Ned was on a different level than Chopper. Thanks. LOLA



Thank you Lola,

The whole notion of setting side by side the good and the bad is downgrading the good and remains a dilemma to me. However I am not opposed to

Ned being in

the exhibition he proposes.

Any publicity to lift Ned to iconic status for the right reasons is a good thing for Ned and Australia.

Bill
Bryan Vornstand in the USA. 22 Oct 07.
I have heard the name Ned Kelly in the past, but just recently actually found out about him. I am reading up on him and what a story. I am trying to sort out the facts from fiction. I just saw the movie, I didn't even know there was a movie, it just happened to be on, and am sure a lot of it has been glamorized. Your website is great. It is a real thrill to learn more about him. His story has reached America. Thank you.
If there is still a piece left of the target tree, I would much appreciate it as a keepsake.


Most of the pieces are gone but I still have some. Australia has a young history but Ned Kelly seems to be intertwined deeper into the Aus psyche than most want to believe. Bill
Gerard Oxley 9 Oct 07 Stringybark Creek
Bill, I have recently come across your "Two Huts" website and noticed your offer to provide a detailed map of some of the real historical sites at Stringybark Creek. I plan to visit the area around the anniversary of the shootings and would very much appreciate a copy if you could send it to
me at -------- I haven't had the opportunity to go through your website thoroughly, it looks very interesting. Thank you for your efforts which I'm sure are a labour of love anyway. Regards Gerard Oxley
Nick Reynolds 25 Sept 2007 NED'S HEAD Hi there, I was wondering if you knew how I could obtain a copy of Ned's head, I'm in a band called Alabama 3 and am coming over to Australia for a small tour. Whilst over there I plan to cast the head of chopper read for an exhibition I intend to do in the future entitled "Cons to icons" and obviously would love to get Ned if possible- by the way what did you use for reference for your sculpt-http://www.denheldid.com/twohuts/story10.html its really good? Interesting theory about the neck, by the way. all the best Nick Reynolds


Hi Nick, there are only 2

4

known to exist of Ned and I have

a

last one. The real face of Ned has been my work based upon the very first cast taken. It is held by the Anatomy school at a Melbourne university. They ended up with it because it was thought there was something to learn from Phrenology as it was called.

If you can find one for sale they fetch a big price, I

paid

a good sum for

my copy and I am unlikely to be casting any from it. However,

in future and for an exhibition we could discuss this further

.

Nick, in Australia we revere Ned Kelly who was more a freedom fighter that lost against the British autocracy. To portray Ned with the likes of Chopper, a real criminal who willingly

professes to have

killed people is not a good idea. Only people or organi

s

ations who do not know their history make references to Ned Kelly as a criminal thug murderer.

I would be interested to know how you can set side by side the good and the bad without being offensive to the good? These are my thoughts. Bill

PS PS I do not know your music but your website looks great. Can I get to hear some off the net? Bill,

In reply Nick sent this explanation

Nick Reynolds 26 September 07 . Hi Bill thanks for your reply, I'm amazed that so few casts were made considering the cultural significance of Ned Kelly. I'm well aware of Ned's status, and what he stood up for, and what he represents, but from what I believe, he may have had morals and a good heart- but he was no angel!, and he was involved in the killing of three policeman ( they may have been oppressive colonists, but they were still killed).

My interest in this begins with my father who was Bruce Reynolds, credited as the mastermind of the Great Train Robbery,( funnily enough had it not been for the fact that he got beaten up by police for having no lights on his bicycle as an evacuee during the war, he probably would never have become a criminal)The sheer audacity of the crime, and that it happened at a time when the British people had turned against their government due to the Profumo affair- led to the robbers as being seen as folk heroes, especially when sentences handed out to the robbers- 30 years each,( when life for murder was only 25 years), had the nation divided.

This resulted in the train robbers becoming symbols of the working class against the government. Now I know that some of the robbers were career criminals and Ned wasn't, but that isn't my point. as an artist I'm more interested in how people reach iconic status especially the process in which criminals become romanticized, and what it say's about us. In no way do I wish to try and make a comparison between Ned and Chopper except the one you have made.

My point here is that, there is a whole load of good reasons for why Ned is looked up to and he has earnt his position of reverence, but what about Chopper? what does it say about the Australian psyche today, that he also has celebrity status and a younger generation think he is cool, yet he was no freedom fighter- just a charismatic criminal ! And not just Australia, his appeal as played by Eric Bana has given him cult status, even in the UK. In fact we have our own Chopper, his name is Mad Frankie Fraser ( where do they get their names!)

In 1998 I had an exhibition featuring life casts and one death mask of Britains most notorious criminals. I got into a lot of trouble, mainly from the villains themselves. Those who were not violent felt uncomfortable being alongside those who were. Those who had a moral ground didn't want to be beside those who didn't. Those who had done big crimes didn't want to be next to a lesser criminal etc. What they missed was that were there ,together, purely for one reason, and the title of the show explains, Cons to Icons.

These were all people who at one time were vilified in the media and by the establishment, only the process of time, an autobiography or a film, was needed in order for them to be feted on the celebrity circuit, and become house hold names. This is the age of celebrity, people are worshipped these days for the strangest reasons- worthy or unworthy, I believe this phenomenon can be seen as a cultural barometer and shows how our social morals are changing and how nowadays we tend to overlook things that don't fit, in order to make them palatable.

I'm no advocate, as Marshall Mc luhan said, artists are mans early warning system, you could say that my only message is, how did it come to this! And the answer to this, is what the show is really about...The irresponsibility of the MEDIA. They build them up, sensationalize them, and give them the oxygen of publicity, without accepting the message this puts out. Be a villain with an unusual sobriquet, write a book, have a movie made about yourself and if you can make people laugh, who cares if you've been a naughty boy.

Now I hope I have explained how the good can be seen alongside the bad (without taking away or adding to anothers status) Its so we can contemplate the difference. While we're on this subject I'd be interested in what you make of Ronnie Bigg's especially as he spent 30 years sticking his fingers up to the British establishment- incidentally I cast his head for the show ( see attachment) and I hope to re run the exhibition in a year or so with the addition of some international faces. The last time the exhibition ran, catalogues of the show were sold in the National Portrait Gallery, and created a lot of media despite me pointing the finger at them.

As you may be aware I am a member of Alabama 3 which is a cult band whose music is used to introduce the Sopranos. We're doing the Australia tour virtually for nothing, more for the publicity, but who knows perhaps by Nov my luck might have changed, either ways its been interesting being in touch with you, through sculpture we are kindred spirits.

As for the music you should be able to get some stuff off the net. I think someone is trying to set up a distribution deal for Australia- I could always email something to you if you're interested, however only 4 of us are coming to Australia ( alabama3 acoustic and unplugged) as it's not financially viable for the whole band. Why don't you come and see us, we're playing Melbourne, Sydney and Adelaide sometime from Nov 5th........until then all the best Nick Reynolds

PS; By the way, the painted cast of Ron is entitled "Who breaks a butterfly upon a wheel" as despite being partially paralysed, unable to talk, and suffering from the result of 4 strokes and showing signs of Parkinson's- he is still locked up in a maximum security prison, costing the tax payers money - all for a small time crook who dared to cock a snook at Blighty! and his part in the robbery was minimal, he didn't even set foot on the Train. Not that I'm drawing a comparison, but its interesting to note that Ned 's last words were the same as my Dad's when Scotland Yard tracked him down after 5 years. I'll have to ask him if he was aware of this!

Thanks Nick, Your email is eloquently put. There is a lot of stuff there.

You make a good case to explore the Con

s or

Icons . There is obviously a case for wider discussion on this topic. It is vexing how seemingly bad men are turned into heroes - con or icon ?

One thing regarding Ned as seen as a cop Killer though, it seems killing is acceptable if it is part of political struggle. Regarding Ned and the Federation of Australia, a recent link made by myself and fellow researcher Maikel Annalee, Ned has never been seen as a political freedom fighter because the authorities have written the history books. Just in case you had not seen this please see the article at - http://www.ironicon.com.au/kellygangridesagain.htm Regards, Bill

Nick Reynolds 28 Sept 07. Hi Bill, thanks for your reply, and the article was interesting- and I could add the old saying, one's man freedom fighter is another mans terrorist, but to be honest, and I didn't make it clear before , I always regarded Ned Kelly as a heroic figure, whether he had political conviction, or was just standing up for himself against an unfair regime. Even Mick Jaggers portrayal, didn't sway me!

B

y the way, that must have been a buzz,

on discovering the shed realizing it was where the gangs iconic armour was made.( link) Do you like Sidney Nolans work on Ned? all the best Nick

PS; If you check the guardian online there's a piece about me casting the 402nd man to be executed in Texas.

Nick, How did you get to cast the 402nd Texan executed? Have you got a link to the Guardian article?

I am not keen on Sidney Nolan's art. I have been to a major exhibition where most of the Kelly series was shown all in one row but have to say they are remarkable. As a painter he is too crude for me and for the time 1956 ( there abouts, he made himself with Kelly.

Robin Hood if he ever existed was a terrorist but perhaps today we are redefining the word. Its always to do with politics, and I always say a politician is an apologist for someone else. When there is no other way you either buckle under or resort to other means. If it becomes violent we can call it terrorism or an uprising or an over throw. The British Monarchy were terrorists themselves too. With thanks,

Bill
PS, If you have time perhaps I take you to the 3 sites at Stringybark.

Nick Reynolds 28 September 07

Hi Bill, I don't quite know what our schedule is as we don't have a lot of time in

between gigs, plus we have radio and TV in between but should there be time I'd be more than interested checking the sites out. When I lived in Melbourne I went to Glenrowan and remember a rather shabby robotic Ned theme park, bits were good but overall it was very tacky! Anyway try this address

http://arts.guardian.co.uk/art/visualart/story/0,,2177971,00.html

All the best Nick

Nick, What an amazing story. Keep us all posted, regards, Bill
Russell Dwyer 8 Sept 07
Dear Bill, I have been an avid reader of The Ned Kelly tales and after reading all this stuff about finding the fireplaces I think its truly remarkable that after all this time its still such a mystery. I do think that people like yourself need to be thanked and acknowledged for your commitment to finding out more about this historic Australian era.
I would love to have a site map of where to have a look for myself at these spots. I live in (or close to) what they call "Kelly Country" and would love to take my kids to a truly historic Australian site. Kind Regards Russell .
PS, Do you have any knowledge of the Kelly gang spending time in the Whittlesea area?
Hello Russell, No doubt Ned spent lots of time traveling through adjoining areas to where you grew up. As a gang I doubt they came near the place. Maybe some of the readers will know the answer to this question?
Lindsay Frost 2nd September 07
Hi Bill, Firstly, thanks for the outstanding research! I have spent many hours reviewing your findings. I'm a North Easterner and have always been fascinated with the history.
I was born in Euroa into a family that has lived and worked in the region for generations,

My father was a bee keeper in the district, as was his father, and HIS father before him. My father and his brothers traveled extensively throughout the North East during the 30s, 40s, and 50s. They planted the Poplars in Avenel, lived in Lake house in Chiltern. I still have relatives in Wang, Pechelba, Euroa, etc , etc.
I was brought up on tales of the district, and have always had a fascination with the Kelly history. Specifically, I have been intrigued by the time lapses between the major "events" in the Kelly history, and have thought about what the Kellys were doing between them. I think that's where the real history lies.
Anecdotally,
I went into the Euroa Bank when it was still the bank.
I have forebears that were Harts from Eldorado (I think I am being optimistic about any link).
I visited Stringybark Creek and saw what I guess must be the second tree (the blaze referred to Lonigan). I have a picture of it if you're interested.
My father talked about seeing trees the Kellys used for target practice. I always thought this was at the homestead at the 15 mile, until reading your web site. I now think it may have been at the Kelly Creek site. They ran bees throughout the district.
I would love to visit the Kelly Creek site. As I understand it Dan & Ned spent several months there. It's where the "gang" really started. And it puts a threat perspective behind what are otherwise excessive actions at Stringybark Creek. Are you able (and prepared) to give me information of how to find the site?
Best regards, Lindsay Frost
Dear Lindsay, an interesting email. The time lapses you refer to intrigue me too.
Their occupation at the 'Hut behind the School' at Bobinawarrah filled a gap of 6 months - possibly 12. I believe the thinking behind the Republic, the armour and the drafting of the Jerilderie letter was done here.
Leone at the North Bourke Roadhouse 19 Aug 2007
Dear Bill
In regard to the questions asked about the death mask, I think that we need to know if Ned hung for any amount of time, or was executed and cut down immediately. This would contribute to how he looked after death. I don't believe the neck would look longer and thickened. Just the tongue may protrude and appear thicker than "normal". Again, it would depend on how long he hung for. Just providing my opinion from brief medical knowledge and a keen interest. Regards Leonie
Dear Leone, I do not know if Ned hung for any time? His head was removed and a cast made the same day. So, I presume he did not hang long.
Sharon Hollingsworth in the USA. 19 Aug 07

Dear Bill, hope you and Carla are doing well. Wanted to see if you had heard about a new Ned Kelly book that is out. Brian Stevenson had run across the title on a library database and asked me if I was familiar with it but I was not. I googled and found a website for it. You might be interested in the preface they have on the site that mentions the huts and Bullock Creek and so on. http://www.nedkellythewidowsson.com.au/BOOK%20PREVIEW.html
Cheers, Sharon

Thank you Sharon, its all too obvious my theory has been exploited for financial gain. My two huts theory has been on the net for the past 4 years for all to read. I read he had been to the area accompanied by a Kelly Historian? Maybe that was me? In his Resources /Bibliography References he has my two huts Kelly creek at the top of the list but no mention of my name or work. http://www.denheldid.com/twohuts/kellyhut.html
Gary Dean,
2 August 2007 Dear Bill, Have you seen Stephen McCarthy's book Ned Kelly - The Widow's Son. I got a copy on Friday and only got a chance to have a look at it last night. He spends the first part of the book looking at the location of the two huts at Bullock Creek, quite a bit taken from your web site story on the subject, as well as others. I don't agree with all he says, but would be interested in your comments. Gary
Thanks Gary, - a belated reply, Nothing but Plagiarism with a capital P
14 Aug 07 Dear Bill,
Your reaction was as I expected, that is the main reason I let you know about it. He said he had only seen your site about May when his brother told him about it, but he has used too much material I believe for this to be the case. Gary
Clint anderson 18 / 6/ 06 Hi Bill, Very interesting to read your story and how people may have been misled to the wrong site of the shootings. I have only become interested in the Kelly story in the last couple of years and have become deeply fascinated with the whole thing, starting from the Quinns property in wallen east which he may have been born in and not Reds first block up on the hill at Beveridge.I am hoping to look at this site soon.
I would also like to look at the Kelly tree site with the benefit of your maps. Any information I would be thankful for. Kind Regards Clint.
Maps as sent.
Kris Townsend, 15 May 2007 KELLY WANTED POSTER
Hi Bill, Am wondering if you know much about the Kelly wanted posters...???
Am having a shocker of a time trying to find out about these - we have one - have have it looked at by a art historian and all that he can tell us is that it is 'very old' to give you an idea of what it looks like - it is on page 132 of Keith McMenomy's book Ned Kelly The Authentic Illustrated Story - it is exactly the same plate - have heard all the stories of fakes an copies an such, we would really just like to know a bit more about this piece.
If you can help or point me in some direction I would be most grateful!!!

Hello Kris, some Wanted printing plate fragments turned up last year sometime.
No doubt you may have an original but the fakes have been discussed on the KC 2000 forum. I do believe the McMenomy example is our only yard stick for easy access. There are several in the PROv and the Police Historical Society would have some too. May I ask how you came to own the one you have? With thanks, Bill

Bill, Thank you for your prompt response! I agree that McMenomy is the yard stick for easy access - have had no luck with any other way... I have attached a pic of the one we have - Col bought this one at an Art Auction in country NSW in the very early 80's.It is now to the point that we/I have become amazed at the lack of direct answers from library/museum etc - are they worried about saying the wrong thing?Any ideas? Cheers Kris



Kris, I have had a look at the jpg image. What do you want to achieve in your quest re the wanted poster? to have it authenticated, to sell it, or do you just want to keep it as a curio ? Bill



Kevin Vallence 30 March 07
Dear Bill, I have a dear friend (Japanese) who is something of an expert on Ned Kelly
I received this from her recently and I wonder if you are able to enlighten me.us about the connection between field police and McCormic (sic) Coincidentally I was re-reading the Kelly Gang by J.J.Kenneally, when I received your email. Quite often the same book gives the different angle of seeing things from what it did years ago, or allows me to acquire deeper understanding, maybe because hopefully I have grown up after long thinking.And of course because there are cultural barriers. An example of a couple of weeks ago, behind the conflict between two halkers in which Ned was involved and eventually sentenced six months, was caused basically, according to Ian Jones's book, by Ben Gould hatered against McCormic, who had been a convict constable or 'field police' p.61,p.354.I was wondering what it was, then came to an old memory that men in charge of collecting levy from miners in gold fields were called field police. Am I correct? I will be pleased if you tell me about that. Like man ohers, I am very impressed by your web site and will forward details of it to my Japanese friend. Kevin Vallence
Any answers on this question anyone?
Roxanne Epps. 27 March 007 Feedback Native Ned
Hello, My name is Roxanne Epps, you wouldn't remember me but I have contacted you before and gotten a copy of your Stringybark Creek map, and asked you a question. Can I please ask you where you got the information for the NativeNed article that you wrote on Ned's birthplace? It is great, and me and the Kilmore Historical Society are trying to find out more information about the Gorman family and their connection to the Kelly story. We figured you probably got the information from either the Gorman or Kelly families?
Many thanks for your assistance and your website is great as well. Regards, Roxanne Epps
Thank you Roxanne, Recently we have the assistance of a lovely old gentleman - Mr David Gorman, a direct descendant of David Gorman who was neighbour to the Kellys at Wallan East Vic. He is helping correct some mistakes previously published regarding the relationships of those involved. Because the Ned and Federation revelation seems startling to some, it will probably take some time for acceptance of the notion that Ned un-wittingly played a part. Ned aimed for a republic, and got a Federation instead.

Native Ned webpage is still a work in progress. We invite any assistance with further research to be added, especially from family members. Bill
Esther Rrosow. 28 May 07 Feedback
Hi Bill: I thoroughly enjoyed your comprehensive website. I found it while doing research on a museum exhibit I am trying to develop--about parallels between California and Australia (particularly Victoria). My vision is to have the exhibit travel between CA & AU. One subject I am exploring is the similarities and differences between the CA Robin Hood heroes/anti heroes (both real and fictional) like Vasquez, Joaquin Murietta, and Zorro, and Kelly.
Having seen your 3-D mask of Kelly, I now feel like I've seen him in person--that was totally cool.
If I get anywhere with the exhibit (funding is a big concern), I'll get back in touch with you.
In the meanwhile, I'd like to assure you that glass plate negatives get flipped all the time. Sometimes it happened when the images were contemporary, and sometimes it happens in modern reproduction. When glass plates were in use, there were no enlargers, so contact prints were the norm. It's very easy to make a flipped contact print. A few years ago, I served as the archivist on a project involving reproduction of about 600 glass-plate negatives, and found that the vendor who reproduced them flipped about 50 or so of them. Cheers from Monterey, California, Esther Trosow

Thank you Esther, I can't get more support for the notion that old images can get flipped, looking at the last few feedback. Look forward to news of the exhibition re Outlaws. Bill
Fay Johnson. 26 May 07 More on reversed images, -
Dear Bill, Just a couple of additional references for you:
Books: "The Mechanical Eye In Australia, Photography 1841-1900", by A.Davies & P.Stanbury. Oxford University Press, 1985. Page.42:

Ambrotypes and Daguerreotypes are inverted by the camera to form a mirror image. This is of little consequence in portraiture, but a problem with street scenes, as all signs are back to front. This reversal was overcome by the use of lens inverters * or in the case of Ambrotypes, by simply turning the plate over and viewing the image through the back of the glass. Being unnecessary, the protective cover glass was omitted and this resulted in a physically weaker unit, prone to breakage.........
* "Sydney Morning Herald", 24 September 1853.

And the following -

"Dating Family Photos, 1850 - 1920", by Lenore Frost, pub. 1991. p.14: Types of Photographs -
DAGUERREOTYPE, 1839-1860: .....They have a distinctive mirror-like appearance so they have to be held at an angle for the picture to be seen properly. The figure is shown in mirror-image, so that married women may appear to wear their wedding rings on their right hand.
AMBROTYPE, 1851-1880:
...... The glass negative was backed with black, giving a positive image, which like the daguerreotype, was a reversed image......
Thank you again Fay.
Fay Johnson. 25 May 07 Early photos reversed.
Dear Bill, I thought that you might be interested in an extract from reminiscences titled "Stories My Mother Told Me", written by Mrs Emmeline Smith (nee Hurst), who was born in Beechworth in 1885. I found this unpublished 14 page manuscript while cleaning up my study the other day. Emmeline was the grandmother of a friend of mine. The story begins in 1853 and Emmeline writes about stories her mother told her - of their arrival in Melbourne in 1853 and of the early days in Beechworth. On page 9, I found the following: "The first portrait gallery was owned by a Frenchman named Rochlitz who did a great trade in the old Daguerreotype style. He would take your portrait and mount it in a Morocco case lined with velvet for £2/2 and you would find that the gentleman's hair would be parted on the wrong side and the flower on the lady's dress would be on the wrong shoulder."
Do you think that she is indicating that photos were being produced in reverse ? According to my files, Julius Albert ROCHLITZ operated as a photographer between the years 1854 - 1858. I think that , from memory, Rochlitz was Hungarian, not a Frenchman. Being "reminiscences", you just have to take it at face value, but I thought you would be interested. Best wishes, Fay Johnson

Thank you Fay, You have provided some proof of image flipping. Seems images were reversed as a result of the Daguerreotype process. Bill
Kellie Daly, 30 Nov 06 Some Feedback
Dear Bill, I would like to let you know that your site is the best one I have come across for the Kelly's. Congrats on a great site. Kellie
Alan Rooks, 26 Oct 06 Where is Ned ? -
Hello Bill, I have read many publications about Ned, but i have heard 3 different stories relating to what happened to his body. One indicates that his body was sent to be studied by medical students, another said that his headless body is in the walls of the old goal still and another said he was buried at the old goal and then dug up and sent over to Pentridge. Also why do they say the armour at the VIC state library is Ned's when it has D. Kelly scribed on the inside of the backplate? Isn't Ned's at the museum? Thank you very much. Alan Rooks.
Hi Allan, The study of Phrenology ( head measurements ) popular at the time as a pseudoscience, claimed Ned's head. I understand his the body was buried in the little cemetery yard at Old Melbourne Gaol until around 1930's when renovations were required at the site. I believe the graves and the headless bones of Ned were then reburied at Pentridge Gaol at Coburg in unmarked graves. Much anger is currently expressed by the lack of respect for all the graves there- being all overgrown with weeds and unkept amidst the now privately owned fashionable Pentridge precinct.

Re the armour, - for years nobody was sure which piece belonged with which,- hence any names marked relate to the previous matches. It was only recently that SLV and Police Historical Unit (who possesses Dan and Steve's suites) decided with the help of Kelly historian Ian Jones, to re assemble the suites according to best match ups. We believe this is all now correct, but the previous markings remain. Bill
Hazel Essex. 11 October 2006. Bobinawarrah Hut site -
Well done to all the team for this brilliant new find. Must have been so exciting when you finally uncovered it. Was really interested to read about it as many of my Simmonds rellies lived in the Moyhu area & a few crossed paths with the Kelly gang. Sure I'll be taken to see it when I next visit Australia as I'm 4th cousin of Marcus Swinburne, and I guess a very distant rellie of the McAlieces as well, so nice to see their pictures. Keep up the good work! Hazel, Essex, England
Tim Parker, 9 October 2006
Bill, Barry Thomas recently referred me to your excellent website. I am indebted to him for that but much more so to you for the wealth of information it contains. Thank you for going to all that trouble - I wish I knew all this when I first visited the site with my boys some 30 years ago ! Well done
Fay Johnson 30 August, 2006 Feedback Twohuts
Dear Bill, I was speaking to Brenda Leitch of Wangaratta yesterday and I gave her details re. your web-site. Brenda wrote a book called "The Fatal Dice" - Lifting the lid on the cause of the persecution of Ned Kelly, in 1993. I don't know if you have heard of that book, but it is another angle on the Ned Kelly story. I think it is out of print now.
I was going through some of my mother's music sheets the other day and came across a manuscript - words by Ron Bywater & music by my grandmother's brother, Will NORRIS - probably in the 1920-30's. It is called "I never did anything wrong", a humorous song. It starts off ..... "They call me a second Ned Kelly, but I never did any-thing wrong. I've rustled some horses and busted some banks - but I never did any-thing wrong"..... followed by the chorus and two other verses. As far as I am aware, although it states "now being prepared for publication", this manuscript was never published. It is amazing what you find when you are looking for something else.
Researching & compiling our BURMAN family history is slow, for they took so many photographs of other events, as well as Stringybark Creek, Glenrowan and Benalla etc., but I am uncovering lots of interesting bits & pieces just the same. Hope this finds you well. Kindest regards, Fay Johnson

Thank you Fay, Do you have any idea whether the Burman 'postcard' series that were published at the time could have been printed back to front? Some researchers are suggesting the processes used would not allow flipping ? The question arises especially with the Kelly hut photo taken by 'Stewart'. I have claimed this has to be flipped over because the way it is shown in Mc Menomy's book, it does not add up. See link to the Kelly hut http://www.denheldid.com/twohuts/kellyhut.html
Q, Do you know anyone who we could ask regarding the 'glass' plates that were used to create the photographs and the possibility of reversal? Bill
PS, This flipping question was first raised by Ian MacFarlane, see 4th August (down below)
Warren Trick , August 29, 2006 Subject, Helmets

Hello there Bill, it's a while since I've written to you and I thought I'd drop you a line. I've finally collected all the helmets, they look wonderful together and never fail to arouse conversation. I know I'm a Kelly nut and it never fails to amaze and sadden me sometimes, to hear how little people know of that important part of our Australian history, our social history of that era. If only a film was made of the real people involved, unembellished, factual, the story of the struggling families, from Ned's birthday around the time of Eureka to the finale in Melbourne November 1880. Everything is there drama, by the barrow load, comedy..If you couldn't get a chuckle out of the lads antics at Jerilderie you've lost your sense of humour. The story stands on it's own, one day it will be told..
Just a thought, Steve's helmet. It has a wider vision "slot" than any of the others, yet the depth of the helmet is the same as Dan's, as I look at your models I wonder if Steve was just a bit shorter than Dan and when the helmet was being made and it rested on his shoulders without the face piece, the smithy (Tom Lloyd?) found it necessary to position the face piece lower than Dan's, so as not to impede his vision?. The bush smithy, whoever he was, wouldn't be bothered about lowering the helmet by chopping bits out of the sides so that it rested lower on Steve's slight shoulders, and his head further up into the helmet, the obvious adjustment would be to lower the face piece, hence the wider vision slot? Just a thought I've had for a while now.
I'm always reading and re-reading through your marvelous ICON site Bill, you're to be congratulated on detective work and the sites presentation. Regards and best wishes, Warren Trick

Thanks Warren, I have had the same thoughts regarding Steve and Dan's helmets. It is known that Steve did not like the metal pressing to his face and maybe too claustrophobic -hence the more open slot? There has been some discussion on the KC 2000 forum of late regarding similar matters. Bill
Tom Thompson Aug 29, 2006 Subject: What a great site,
Dear Bill I continue to research the various scrimshaws on this matter and am interested in getting a copy of the KELLY GANG by G Wilson Hall. Any details appreciated. Tom Thompson (Publisher)

Thanks Tom, Two ways to get a copy, State Library of Victoria as a photo copy you can order, or see Australian History Promotions a link. Brain Mc Donald sells his for about $30 while I got a copy from SLV for $13 ex postage. Brain's copy is transcript from the Michelle library in NSW, and is the best copy. Bill
Mel Helminski 25 August 2006
Subject: 1866 Winchester, at story 10

Hi Bill, In response to your internet query for help on the 1866 Winchester,
I can't tell by the picture if the gun is a Carbine or a Musket. A Carbine would have a saddle ring on the left side of the frame and a 20 in barrel whereas a Musket would have a 28in barrel and no saddle ring. It is most likely a Musket as in that period Winchester was actively trying to sell Muskets to countries as their primary firearms. I know that they sold Turkey 20,000 to 30,000 and Peru more than that. It would not be to difficult to repair that gun depending whether it was a Musket or Carbine cost wise. I'm quite familiar with the 1866 as I have been collecting them for years and have 14 or 15 engraved ones. The 1866 Winchester was not used in the Civil War as the war ended in 1865, unless you are thinking of the Henry. If you give me the Ser.#, I can tell you when it was manufactured.
The reason I was perusing the Victorian site was to look for someone interested in purchasing an 1851 Navy Colt with Thomas Butlers name on the back strap. He won the Victorian Cross in the Crimean War. Lots of gold and platinum inlay, I have pictures and full history of medal and gun, too bad I don't have the medal. Sincerely Mel Helminski

Thanks Mel, I remember the brass block Winchester was nick named Yellow Boy, is that right?
Elaine Wilson 17 August 2006
Dear Bill, I was just checking out the "nativened" section of ironicon and noticed your 'codes' offer. I am familiar with Walnarring etc and have believed for a long time that Ned would have been born either at his grandparents home or at his parents first home on the same property. It's about time people got it right about where he was born and realise that it's not just all about Glenrowan. Regards, Elaine

Dear Elaine, The Arrowsmith block is now within Camoola property. This property is bounded by the road that runs from Beveridge to the Merriang Road. If you go to where the old Beveridge Station was, ( north of the road crossing) and if you look east you will see Camoola homestead where the Gormans lived, and where it was thought Ned was born. Mr. Arrrowsmith had the block from the station down to Merri Creek and Merriang road and was a square mile up to what is now Wallnaring on the Merriang road.
Quinn's homestead is on the Wallnaring property.
Ian MacFarlane 4 Aug 2006
Subject, Were the Burman photos flipped?
Hi Bill, Your site continues to expand most interestingly. As to the possibility the Burman photos were 'flipped', I think the history of photography indicates this was not possible then. Subject to correction from your goodself, positive and negative plates could not then, I think, be 'flipped'. Being plates - rather than the positive and negative films we know so well today, which can easily be printed back-to-front - there was only one way the process could turn out, a negative or positive image of the original plate.

Glassplate negatives could, I suppose, be reversed. But this kind of
photography was largely confined to the studio (I think). Well known Victorian archival researcher Faye Johnson is a descendant of Burman, but I suspect she knows little about the technologies he had available. Ian

Hello Ian, Thank you for your insight into early plate photography. It is interesting the possibility of flipping could not be achieved? I only presumed the creation of 'contact' prints which early photographs were- meant that the negative could be flipped. After a plate is made, the printer, unless there was a mark on the glass frame would not always know left from right unless there was text in the image. Then, photos with obscure content would never be corrected unless it became necessary- as in our case of orientation at the creeks? The problem remains, as clearly the Kelly hut photo in Mc Menomy's book could not have been taken from the East (as the sun shadows reveal North), and hence the camera must have been located to the west on the only high ground from where that picture could be taken. What do you think? , Bill

PS, This should be a question for KC 2000forum ? In the mean time here is a link to a photography forum where the question is asked- http://photo.net/bboard/q-and-a-fetch-msg?msg_id=00HaTg&tag

I have been in touch with Professor Keith McMenomy regarding this flipping issue.
Kellys creek - Kelly Target tree. I have some log fragments from the Kelly Target Tree recovered when the only remaining log* butt was salvaged from a Kellys Creek soak by ' Friends of Ned' and Department of Sustainability and Environment during Jan 2004. See Newsupdates story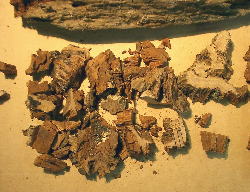 There are some 40 odd fragments that came from a lump of the target tree here offered only to Ironicon / Twohuts feedback contributors.
This is a once only opportunity for Kelly fans to acquire a tiny - but true ' Kelly Gang relic'. Please contact me to register your interest and include your postal address. There is no charge for the wood, but the cost for packaging and postage are to be covered. Est. $5 plus

Each fragment is numbered and can be viewed ( click here to view )
To help show a provenance for each fragment of the wood, there will be a PDF document emailed to you to printout yourself to accompany the specimen.
The general order of pieces offered is from largest to smallest. ( first in best dressed) At the time of registering your interest, you will be notified of the next numbered piece available. Bill Denheld

PS *, This target tree log is probably the same target tree marked on a Survey map dated 10 /3 / 1903, see Sheila Hutchinson's great site ' Valid Links with the past' to see the 'Kelly target pept ' tree marked on the map. pept = Peppermint Gum www.ironicon.com.au/validlinks.htm

Around the Kelly camp of 1878 there were many target trees, however when sawmillers came into the area they did not show much respect for chopped Kelly target trees. In fact they would have thought them ruined trunks. 125 years later, this last target tree remnant only just survived because it served as a boundary marker.

At 'The Kelly Creek Kelly tree' there are pictures of a Kelly target tree 1930's, 1956, 1985 and Jan 2004. www.denheldid.com/twohuts/kellyhut.html

An actual picture of the Kelly camp shows two chopped target trees circa 1883, but this wood is not from those trees. www.denheldid.com/twohuts/bullets.html

Anyone who has contributed to this feedback in the past and would like a Kelly Target tree fragment give me line. Bill

Peter Carter. June 30, 2006 Dear Bill, Thanks very much for sending the information and maps of Stringybark Creek to me the other day at such short notice. The trip was very good and I enjoyed the Stringybark Creek area immensely. I think I found the police camp and I found Kelly's hut site, thanks to your info. I didn't find the fire places or Kennedy's resting spot, I was really pushing it with 2 young children along side. Anyway, thanks for making Stringybark Creek one of the more memorable Kelly spots for me, more so than Glenrowan was, it's more like it was. All the best.
John Watson, June 26, 2006.
Hi Bill, Having recently visited your website and found information about the two huts at the creek, and also having recently visited Stringybark Creek and Powers Lookout, I would appreciate information on how to visit the actual sites.
In reference to authorities updating information about the site, I feel that it should become public knowledge that there were buildings in the area and that the Kellys had at some time used them. Thanking you, John Watson
Jason Granzien, 24 June 06 .- G'Day Bill. Great web site. I have only just found it. I have been studying the Kelly Gang since I was 10 now almost 38. Back in March 06 my wife and I visited Kelly Country and loved it. I am hoping to be in Beechworth in August for the Kelly Debate. I have collected Kelly replica things all of this time. As they are all replica's if there are pieces of the real Target tree left I would be grateful to have one. Once again keep up the good work. Cheers and XXXX Beers, Jason
Rick Morris. 3 May 2006
Dear Bill, For a number of years now I have been concerned that the "official" version of where Ned Kelly was born seems to be Ian Jones' version. Then recently I came across your version on webpage NativeNed. I was so relieved to discover that the information you have presented is just about exactly the same as the information I have been able to collect.

I have a friend who lives near me here at Markwood, his name is Bernard Mooney. Bernard's family inherited the Lewis' property at Beverage and he told me many years ago that a Mrs Johnson said that the Laffans' believed that Ned was born exactly where you have marked on your map on that small hill. Also about 1912 Mrs Stewart said to Bill Lewis that the Kellys lived in Lewis's house in Minton St Beveridge and that they never lived in her (Mrs Stewart) house. Owen Laffan is still alive living in Craigieburn may be he could verify this information.

Recently I gave this "new" information to Ian Jones but he would not have a bar of it and wouldn't even consider cross checking it. My grandfather employed the Kelly gang, including Dummy Wright, on his thrashing machine before they became outlaws. But that is another story. I would be very interested to know if any of this information cross checks with your version. Also Bernard Mooney said that he would be very happy to talk to you about this information. Kind regards, Rick Morris

Thank you Rick and Bernard, That little hill is so small you would have trouble building an Outhouse on it. Our searching over the area revealed no evidence of any major building ever having existed there. Owen Laffan accompanied our search and he did remember seeing the remains of building rubble closer to the Quinn property on the other side of the Merri creek North from the little hill. When we found the remains of a dwelling fireplace in the opposite direction and a dairy/ stable floor in a wide area searched, we took notice of that as reported. Whereas the area that Owen pointed to revealed very little. However, we believe the higher ground commanded by that fireplace location as our best bet of where Ellen and John Kelly built their *snug little hut. (* as described by G Wilson Hall in 1879). We believe Ned was born at this location as the midwife Mrs Mary Gorman lived only next door, and therefore no need for Ellen Kelly to have given birth on the Gorman's property. Bill
Scott Duncan 24 April 06 Dear Bill, Thank you very much for the details you sent me some time ago. It made the task of finally locating the two huts site very easy. I have to say, as an avid Kelly reader over many years, that your research and enthusiasm for the subject is mind blowing. You bring to life long forgotten elements in the story that were in danger of being lost to time. With another trip to the north east on the cards in the not too distant future, I'd love to make another trip to the Kelly's / Bullock Creek site. It's been some years since I last visited. On that occasion I was on my own and didn't have the benefit of research you've since done on the subject, so I'm not entirely sure that I was in fact at the exact location of the huts there. Is it possible to email me any details or location information similar to the information you have on the two huts site that may make my trek through the bush to the Kelly site a little easier? Once again, keep up the fascinating work. There are many thousands of people out there that appreciate your efforts enormously, and are very eager to hear of any further developments. Best regards, Scott
Scott, You need to follow the sawmill track on foot since the DSE decided for all of us that we can no longer drive to the end of the track. Problem now is the blackberries will make walking very difficult. Another track may need to be created that will allow people of all ages to get to the site by vehicle. However, on the map I have provided a GPS reading to mark where the hut stood.
When you intend to go drop me a line and I will draw you another mud map. Bill
Mike Hayes 20 April 2006,
Good afternoon Bill, I have been picking my way through your fascinating stories on your website and find that you're happy to advise on the correct location of:

a) the huts (and gun battle) on Stringybark creek;
b) the huts on Bullock (now Kelly) creek; and
c) the site of Kennedy's demise on German creek.
Like you I find it astounding that these sites are not easily accessible to the public, given that they are presumably on crown land. I believe that the existing site on Stringybark creek with police monument and "Kelly" tree should be reconstructed to its more accurate site 300 metres south.
I was in the district several weeks ago trying to locate the Bullock creek hut site but failed. I then enquired at the Tolmie Pub about its whereabouts etc and was given your website which is why I'm now emailing you regarding maps to the sites. If the maps could be emailed then that's OK as it would save you postage or would you require a stamped addressed envelope sent to you.
I haven't finished reading all of your website's articles as yet but look forward to doing so soon. However, after reading of the proposed Kelly centre construction at Glenrowan I am most impressed with its siting and makeup. I hope you get it through the authorities.
Mark Perry,
10 Mar 2006
Good Afternoon Bill. I have been trawling your website for some months now.... Hearty congratulations. It's excellent. I have been a student of the Kellys for 25 years now with no signs of waning. Having found your site makes me think outside the traditional "Kelly Square."
Having a small piece of target tree gave a strange feeling.- One I would like to capture more often. Thanks again. Hope to speak soon. Mark.

Thanks Mark, Re that strange feeling, - you can read all the history you like but there is nothing like history you can still touch. I thought it very worthwhile to save the old log for prosperity and share the crumbs rather than let it all rot away.
Doug Brockfield 23 Feb 2006
Hi Bill. It's me again..... We went to Jerilderie a couple of weeks ago for the Kelly event. It was a great day. I bought the little book.. Jerilderie Letter, and noticed that the newspaper editor at the time was named " Gill"
I thought that's interesting, because the editor of our Peugeot Club magazine is Jeff Gill, operating out of Warburton. These businesses tend to run in family lineage, so I asked him yesterday if there was a connection. Sure enough, there is. It was his great grand father. Jeff is a Kelly student too. He went to Glenrowan last year for some of the events. Bill, are there any wood pieces left ? If so, I'd like to get one. Regards, Doug
Yes Doug I still have a few larger pieces, then they get smaller till there gone. Bill
Lance Gardams 21 Feb 2006
Hi Bill what a fantastic page of information this is- Great stuff by all your dedicated people and for once not some jackass telling us what a crim Ned was!!!! Billy boy, I think the person who apart from Ned was treated so disgustingly is one I admire for her grit is his Dear Mother, Regarding Stringybark Ck I feel the real tree location should be known but its a catch 22 situation as I feel the modern Coppers would consider it Glorification!!! That said it would be the subject of a lot of souvenir hunters as well!! But to at least the authorities the real location should be known. sincerely Lance.

Thanks Lance, No glorification really. It's a story of our nations history and it needs to be told fairly if at all. There is only regenerated growth there since the 1930's. If a bush fire went through tomorrow we would have bare blackened dirt. It's knowing you're at the right place that counts rather than what is currently there. Bill
Robert Bilic 15 Feb 2006 Re Two Huts

Dear Bill, I recently read with a lot of interest about your target tree fragments and generosity from your website! even though I found your webby about 6 mths ago and have hung off every word and article (one after the other). I must say you truly want to share Ned and his ideology, not just with pieces of wood but the truth! I first read about EK in Ian Jones' books and started developing an insatiable appetite for the whole saga (Pre-Industrial history is my favorite). Even though I believe Ian has done a some good for Ned, I see the monopolizing, credit hungry Microsoft mentality in his writing and words too!
When I first came across your site I was blown away with your perseverance for the truth, finding of the real Stringybark, Native Ned and your Ned Kelly Centre design! The latter I must say "what a work of art" and couldn't agree more when Penleigh Boyd said Ned was "a modern man who moved with the technology", I fully support your proposal and hope to see this goal achieved. BTW I really enjoyed going cross-eyed too with poor Ned's death mask!

Robert. It is indeed encouraging feedback. We all believe in Ned and need to do it for Ned. Penleigh Boyd and his true blue family heritage will see Ned gets the building he deserves. Ned was no sham, the building will be no sham. It will inspire all and Ned and the boys will be proud. It will tell the whole story, the truth and nothing else. But it may not come easy, just as in Ned's time. Bill
Barrie and Sheila Spencer 21 Jan 2006 re Two Huts and Stringybark
Dear Bill, We have read your Ned Kelly Web site with great interest and have been very surprised at your comments on Ian Jones. We intend to follow the Ned Kelly Trail in a few weeks and it seems clear that we would miss some important sites without your input. We are currently reading Ian Jones' "Ned Kelly- a short life", and Keith McMenomy's 'Ned Kelly- The Authentic Illustrated History" since we were told that these were the best sources for information about where to go and what to see. We have long been Kelly 'fans' and would like to see as much as we can. Any help you could give us would be very much appreciated. Best Regards, Barrie and Sheila Spencer

It is indeed sad there is so much politics at play. The books are great and largely responsible for bringing the Kelly story to this new level of popularity.
However, no one should have ultimate control over what you are allowed to see at historically relevant places like Stringybark on public land. Truth and history is for everyone. There are now two Ned Kelly Trail websites, one with maps. Bill
Ken Wilson 15 Jan 2006
Dear sir, I have in my home theatre collection of DVD movies the movie Ned Kelly played by heath ledger who I believe plays the part well. Each time I watch the movie I am more convinced that Ned wasn't really the villain that he was made out to be. As a kid growing up in the early 1940/1950 era and whenever Ned Kellys name was mentioned he was always regarded as an outlaw either by the media or of people of my grandparents age who were around in the 1880 period and as a young boy growing up at the time and being told that he was an outlaw did not take any further interest until I became much older and now believe he wasn't as bad as was made out.

I have just recently purchased a lap top computer and am learning more about how to use it and to look up information on various items of interest and that's why I am replying to the fantastic information you gathered as it is like going back in history just reading about it as there must have hours and hours of pain staking work involved. Kindest regards. Ken Wilson.
Thanks Ken, Your conclusions are mutual. I like to question history as few others will. In Two huts, in a way I may put a few people off side, however the truth must be told. For those who are anti Ned, it is for them to come up with better arguments why Ned was so bad, it was the system that was bad.
There is ever growing support for Ned's cause and his place in our history. Bill
Heather Roberts, Friday 13 Jan 2006
Dear Bill,
Thank you so much for the website of Iron Icon, this is the best website on the Kelly gang I have ever seen. The information is in the wow category. The depths that you have gone, to put together history in its truest form is commended. One makes you wonder about the Two Huts, why was one burnt? and yes I would like to see a memorial at the proper destination of the Stringybark ck site. Ian Jones has written some fantastic books on the Kelly subject, but there are a lot of people like me who are interested to visit this particular place of Kelly history.
I have my family going all over the countryside on our own Kelly tours, but would love to have the close-up maps around Stringybark, it might save me some wrong turns. I will certainly put this website on my favorites list and visit often.
Yours Sincerely Heather Roberts.

Thank you Heather. We do know that Walter Lynch burnt down one of three huts at Stringybark Ck but this was 15 months before the killings there. Walter was well know to the area and friend of the Kellys, but what sparked the falling out with his prospecting mates - to burn down their new hut remains speculative.
In 1878 the two huts were reported as ruined and our ground detection concludes one of the huts was reduced to charcoal. We can tell the other was inhabited for a much longer period, -evident by what was found there.
A majority of people who write to me believe the monument should be at the correct place, where the police camped and lost their lives. Bill
Paul O'Keefe, Friday, 30 December 2005
Dear Bill,
I read with amazement your research on the Three Creeks at Stringybark.
The detail and research you have undertaken is mammoth and clearly fills many of the gaps, more to the point (chasms) previously never known about this part of the Kelly story. After taking school groups to some of these sites eg Stringybark shootout site / Bullock Creek. It is clearly apparent that your research is tremendously accurate and really does answers so many questions we have waited decades for to be answered. Regards Paul O'Keefe
www.kellygangeducational.com
Thank you Paul, The Kelly gang never realised the place they would occupy in Australia's history. You can be proud to have Steve Hart as you one of your ancestors. They fought for justice denied after Ned drew a line in the sand. Kelly Gang Education is a very worth while project, we all need to support that. Bill
Lisa, December 12, 2005
Bill, it is a wonderful thing you are doing. A fragment of the Target Tree is something I will always treasure! I just want to say how very kind of you it is to share this with us all. I will print out the terrific information page on ironicon. The $5 fee is extremely generous of you, after all, to people who are really interested in the boys it is a priceless keepsake. Could you please send me your postal address so I can post it to you, Best wishes to you and thank you. Lisa

Dear Lisa, to be able to share these wood fragments is a pleasure. You are a compassionate lady who deserves to have a piece of true Kelly history. My objective is always to do the right thing for the ' boys', they are my hero's too. Bill Denheld PS, I will send you a PDF to print out re the wood information sheet as to copy and paste from the Net has too many pages.
Lola Rowe, 4 Dec 2005
Bill, been browsing and reading through your two Hut Site,
I only just read the piece - " I AM SURE TOM LLOYD, WOULD HAVE KNOWN THE DIFFERENCE BETWEEN A HUT AND TENT", pleased to see and read that you had given due where it was ' Due ', in the writing of JJ K. book, especially, to have the truth pointed out is great, because I am sure a lot do not realise that JJK 's book was written with a lot of care and work between him and Tom Lloyd . . LOLA
Dear Lola, a typographic error, the difference between a Tent and a Hut is too easy to pick. Naturally, I believe the writer meant Hut because we now KNOW there was a hut standing there, even Ned referred to it as the Shingle Hut. Bill

Elizabeth Buick 7 Nov 2005
Dear Bill
Have just discovered your conversation page.
MY name is Elizabeth Brown and this weekend I am coming to Benalla with my
two brothers to see if we can find out some information re our grandmother.
Her name was Jane LLoyd before she married Matthew Brown . Her mother was
Jane Quinn the sister of Ellen Quinn.
If you could point us in the right direction of who we may be able to talk
to at either Benalla or Greta or Glenrowan we would be so pleased. Only
just found out our fathers history and we have no knowledge of any family
relatives. Yours Faithfully, Elizabeth Buick nee Brown

Dear Elizabeth, I have passed this email on to family descendants, so you should hear from them . Gary Dean at Cobb&Co Glenrowan is the man to see. He has all the family trees that will be useful.
Hope this helps, Bill
Kathryn Cristofani
24 October 2005
Subject: Ned Kelly death mask
Dear Sir,
Your questions about the Kelly death mask on your website may be spot on!
My great, great grandfather, Desiderio Cristofani owned a waxworks in George St, Sydney in the from 1870s-around 1905.
Our family members described how Desiderio went to Melbourne to take the death mask of Ned, accompanied by Kreitmeyer, (Businesses were separate,
but apparently Desiderio did work for Kreitmeyer on occasion). They reported seeing the mask in Cristofani's waxworks. Perhaps this could explain the discrepancy - if Cristofani took the mask and Kreitmeyer took copies from it. Neither of the two men were recorded as present at the hanging but modelers weren't normally present. They remained in a back room, as did the doctor who performed the autopsy. The wax modelers apparently severed the heads of their subjects, so it was a pretty gruesome task.
I have been unable to find documentation to support Cristofani's death mask, but I know there has been some doubt amongst academics that Kreitmeyer took all of the masks that were in circulation.
In terms of death by hanging, the neck is usually engorged with blood and does swell, as does the face. That could explain Ned's thick neck but his face is perfect. That seems a little odd to me, (as a doctor with an interest in forensic medicine).
May I ask what your interest is in the mask, and your background? It seems amazing that I am trying to find out about the mask and have had such little success so far. yet you have raised the same questions about Kreitmeyer's mask's authenticity.
Hope this helps a little. Kind regards, Kathryn
Kathryn Cristofani
Dear Kathryn
My main interest is truth in recorded history. In the case for Ned - who was always painted as a badie, but after seeing the original death mask I realised it was different to the one later circulated . My question was, was the death mask slightly changed to fit a criminal profile for the study of Phrenology? ( The reason the authorities cut his head off ). Your feedback is greatly appreciated by all and hope more information comes to light in future due to you. With thanks, Bill
To see the story of the death mask click here


Tony Lugton 25 August 2005
Hello Bill,
My name is Tony Lugton I have read your page re Ned Kelly.
A bloke called Cameron on your page was my ggg grandfather Donald Cameron of Beveridge Victoria who's Camerons Lane was named after. I wish I had more info for you, I have tried to find the family bible with it contents but to no prevail.
They moved to Bright a few years later. Sorry thats all I know. but they did know the Kelly's as my grandfather had told me when I was young. Most of my mothers families came from the Donnybrook, Beveridge area.
I know this does not help much, but I thought you may least like a reply. Tony
Tony, For those who don't know, you refer to the place where Ned was Born at Wallan East.
( ironicon/nativened)
I hope you continue to try find out more. It is great for you to inform us there are real people who can identify with this history. Thank you, Bill
Dave White, Sunday, 12 September 2004

G'Day Bill,
I was having my usual rummage through your terrific site again this evening.
I wanted to send this message to your feedback to say how good I believe your
research to be. Not many would go to such lengths to explain a story and we
who like to learn are truly in your debt. You have set the bar high.
Keep it up, Dave White.
Warren Trick, Subject Kellyana. Friday, August 27, 2004

Dear Bill, Congratulations and thanks for such a well researched and thought provoking web site.

How I envy you going up into that glorious high country to find the spot where Sergeant Kennedy fell mortally wounded, a brave man of course, one part of the unalterable tragedy that unfolded that day in the course of a fateful few minutes. I often think of the "boys", Dan and especially Steve Hart, their life course irrecoverably shaped, wrong place at the wrong time.

I've enjoyed reading your story "the Bullets at Kelly's Creek" and the research that went into defining the position of the Hut, wonderfully thoughtful research, you're to be commended for your attention to detail, and what's equally important to the rest of us Kelly readers, is your generosity with your findings. Thank You!.

I remember in 1980 I took the family down to the north east of Victoria, it was of course the Glenrowan centenary, but we also went to Mansfield and as luck would have it I spoke to a young Constable at Mansfield Police Station, who was a descendant of one of the policemen involved at Stringybark Ck. to my everlasting shame, I can't remember which one.

The remains of the police stable from which the police party left in 1878 were still evident, and he gave us directions to the old farm house at Tolmie where Macintyre finally was able to tell someone of the events of the previous day. Whether we found the exact spot of the shootout , is open for conjecture, but it was a wonderful day in beautiful country.
I remember it raining heavily on the 28th which put a dampener on the celebrations at Glenrowan, but we were there!.
I'm in my sixties now but right at the start I was in trouble in kindergarten for drawing a picture of Ned on the front cover of my schoolbook, I don't know what actually started my interest in the Kelly story, for that's what it surely is, but I've carried that interest with me all through my life, inflicting it on friends and family with varying degrees of success and interest. I'm pretty sure my son is hooked and so it may flow on to Grand children, my Library containing The best (Jones, McMenomy, Max Brown etc.) to the worst, the sadly awful pieces of rubbish that are kept as curiosities and whose authors are names I cannot readily remember. As for the films... the story is yet to be told. They've been uniformly awful.

My journey as a Kellyphile has taken a few different twists in my life, starting out as I've said before, as a kid knowing nothing really of EK except "the armour', I'd ruined good paint tins prized by my long suffering Father, made replicas out of flattened corrugated iron, that cut clean through to my collarbone when I fell off my bike!, all this before I turned ten and was given a copy of Frank Clune's "The Kelly Hunters". I suppose Mum And Dad knew when they were beaten.

As an adult you realise what a magnificent snapshot of Australian history the story is, the struggling Irish immigrant families, finding themselves in much the same predicament as they thought they'd left behind. Gold rushes, Eureka, the new Railway shrinking city and bush (remember your Railways!).
And the characters!, good, bad, honest, loyal, pompous and corrupt ( "While the Kelly's are out, It's double pay and country girls" EK on Ward). heroes and heroines, Ellen Kelly gets my vote every time ! there could be a book just on her., clever maneuvers, bad options taken. As a fine piece of documented Australian social history the Kelly story, starting with the "assisted" arrival of John Kelly, and the Quinn family to Australia, it is unsurpassed in my opinion.

I'm starting to ramble, but I must tell you that when I visited Melbourne earlier this month I bought one of your beautifully crafted Kelly helmets from the Museum (Ned's of course for starters) , my family was not surprised at all. Joe's unique helmet will be next.

Internet has made all this possible, I used to think I was the only person with interest in the story of those turbulent few years when those four young men, largely victims of circumstance and social inequalities of the times were "out".

I have your website firmly entrenched on my "favourites", and I anxiously look forward to your report on Kennedy's site, How that mock-up picture of the finding of the Sergeant's body is sharp in my mind.
You've been there, tangible history you can reach out and touch! wonderful stuff! Regards Warren Trick
Thanks again for your site, it is on my Internet favourites. Warren Trick

Thank you Warren,
There is a great little book about Ellen Kelly written by Dagmar Balcarek available from Gary Dean's Glen Rowan Cobb & Co in Glenrowan.
Hello from Alan Wiggs, 5 August 2004
My Yr. 9 History class are studying Ned Kelly – just thought I'd mention that we found you website information fascinating! Particularly the detail re Kelly's Bullets.Very interesting hands-on history. Cheers! Alan Wiggs
(The Peninsula School, Mt. Eliza.)
Lisa Tuesday, 20 July 2004 2:37 PM

Dear Bill,

My name is Lisa and I have been extremely interested in Ned, Joe, Dan and Steve since childhood. Recently I saw the brilliant replica helmets you made advertised on your website. This past weekend we were in Kelly Country and I bought the set of four from Mr Gary Dean at Glenrowan. I just wanted to write and let you know how much I love them, they look exactly like the boys real helmets, they are incredible. Thank you Bill. Yours Sincerely, Lisa.

P.S Bill, I saw your letter on Bail Up regarding the 20 copies of Ned Kelly's death mask that were made and sold. They were sold in the late 1990's by a man named Adam Frith who made them. My brother and I bought number 6,and yes there were 20 of them. I didn't want to get one at first because I would never be disrespectful toward Ned. But I thought, no at least with this one I will never ever have it on display or ever sell it or anything like that to make money from it. In all the years we have had it I have only looked at it a very few times as it is very sad, and I think of Ned very, very highly. We have it kept in a bookcase that has doors on it, so it is never opened, and there is a photograph of Ned next to it with flowers. When I saw your letter mentioning the 20 copies that were made, I just wanted to mention this to you, as it is funny because I was writing to you about the wonderful replica helmets you made. Thanks Bill.

Dear Lisa,
Thank you for the kind words. I am pleased you like the model helmets.
It sure is sad what happened to poor Ned. The indignity displayed is dismal.
If the Authorities of the time had wanted to elevate Ned's stature to that of the folk hero, they didn't do a bad job.
I will correct the miss- information about Ned's mask, shows how quickly things get distorted. regards Bill
Grant Kirby. Tuesday, July 06, 2004
Mr Denheld, how ya goen, Hope all is well mind body and soul.
My name is Grant Kirby and as like (not sure of percentages) most Australian citizens have a healthy respect and admiration for Ned, his family and friends.
I live and work on the Queensland canfields but come January I head to Victoria to pick apricots & pears. This season leaves me in the vicinity of our country steeped in historical value that has affected me to ends I do not know. Finding your website, new information and photos is truly an inspiration. Your ballistics reports and thoroughness to every aspect of detail is truly encouraging. Without sounding jealous, the work you have done (family field trips) to uncover the truth about Stringybark creek is truly amicable. In January this year whilst having visited all the known Kelly tourism haunts, once again I found myself unsatisfied until I drove down a dirt track and found the memorial at Stringybark creek. At the time I was without the company of my lovely lady and son, the feelings as I walked through this hallowed ground gave me a feeling of absolute isolation. I have already made arrangements for this coming pear season to spend two to three days walking around and most importantly taking photos. Just wondering how long it has been since you have visited the site? Yours Sincerely Grant Kirby

Thank you Grant, not everyday do I get accolades like this. With the help of fellow researchers we are trying to find the exact spot where the TWO huts stood at Kellys Ck. When you're down south next let me know and I may be able to give you the latest if it is not already on this website. Bill
Original Message Subject ' Backs to the hut'
from Marian Matta.

Thursday

24 June 2004

Hi Bill
Checking over your site again, I see you are still keen on the idea of the police using the hut over the other side of the creek, prior to the arrival of the Kellys and company. It just doesn't make sense that the Kellys would approach the campsite AND HAVE THEIR BACKS TO THE HUT if they didn't know if anyone was in there i.e. if it was still relatively intact. As best it could only have been a ruin which enabled them to see there was no-one there. Despite the fact that Kenneally had Tom Lloyd as his source of information, I still think that Ned would have asked McIntyre who was in the "tent", not "hut". That, after all, is what McIntyre stated soon after the incident. You are to be congratulated over your seeking out and displaying such a fabulous collection of old photographs. So often, people think that everything has already been put out in public and yet, as you demonstrate, there's still plenty of good, relevant stuff to find. Best wishes Marian Matta

Reply ;
Dear Marian, In the manuscript of Thomas McIntyre, he states the Kelly gang appeared about 24 yards away from him.
" I was jammed in a corner having a log on either hand and a fire at my back, both my revolver and shot gun were at the tent about 24 yards distant on my right and about the same distance from some of the attacking party" We know the attacking party came from the south ( 24 yards up the creek). McIntyre was looking down the creek ( with the tent 24 yards to his right and EAST ).
Lonigan was on the otherside of the fired logs facing SOUTH. McIntyre states that " if he ( Lonigan) Had lifted his head he must have seen the four men approaching us from behind the rushes before they challenged us."- from the SOUTH.
The HUT/s would be to Lonigan's immediate left ( WEST) some 46 yards on the otherside of the creek).
To suggest the gang had the ' hut' to their backs would mean they came from the WEST into the police camp. They came from the south.
I like to believe Kenneally and Tom Lloyd deliberately chose HUT when stating' who is in the hut' ( rather than tent) If it was HUT,- then Ned would have had good reason to ask that question of McIntyre. Ned had observed the scene for some time. Bill


Further reply
From Marian Matta Tuesday, 29 June 2004 4:16 PM

Dear Bill

The perils of writing emails very fast is that sometimes you don't always say everything quite as well as you would like. I didn't mean to imply that the hut was directly behind the Kellys as they approached, rather that it was towards the rear. Having been on site (thanks to you!) and seen the lay of the land, my distinct impression was that, if there had been a substantial part of a hut remaining (enough to conceal a person) Ned would not have approached the way he did without checking the hut first. He didn't and therefore I believe the hut was not substantial. He would not have asked if anyone was in the hut - the situation would have been just too dangerous. Both Tom Lloyd's remark to Kenneally (presuming it was reported correctly) and McIntyre's later manuscript that you quoted are from a much later time than 1878 so why not believe that McIntyre was correct when, in his 1878 reports, he stated that Ned asked who was in the tent? The tent was in plain view of Ned and he could easily have covered anyone who came out of it. I'm always happy to have a good argument about Kelly stuff - so often we just go along with what other people have said before and occasionally it's just plain wrong (as with the full moon references at Glenrowan - see Sharon Hollingsworth's article and subsequent feedback on

www.glenrowan1880.com

What do other people think?

Best wishes, Marian


Final comment;
On how Marian has presented her case, I have to agree, that Ned would have checked out the hut scene well before making his move. Be aware the hut would have been very obvious to all parties. In his book of 1929, The Inner History of the Kelly Gang (page 52), J.J Kenneally mentions a hut at the Stringybark Ck police camp. Until the fireplaces were found there ( Sept 2002) nobody cared much of ' the hut' . Every one assumed hut instead of tent must have been a typo error? In my opening Intro page 'Twohuts' I am not saying the police used the hut when camped there, rather they could have, because we now know it was there. I should also mention that on page 72 of the same book, in Ned's Cameron letter and version of events says ' tent ' so we should believe Ned and not Kenneally. We also know Tom Lloyd was co writer of the book with Kenneally, mistake or not, it was printed Hut. I believe we should always take the meaning of the printed word literally and explore that. Thank you Marian, Bill

Any more comments?
Bruce Johnson 15 June 2004

Hi bill
Re the listing of Stringybark creek etc, I have no problem with it as long as a few signs go up to indicate the site status. No point in setting traps for the tourists. Also could you put a link to my website on your site please with a note saying it is not finished, I may as well do it now and smooth out any problems people have with it thanks. Cheers Bruce Johnson
www.kellycountry2000.tr.cx

Note to readers. Bruce has been assembling this exciting website for quite a while. The fact that it is not finished does not matter at all. It is a wealth of information that will only get better. Well done Bruce.

PS, re Kellys and S/bark Cks Heritage Listing, Nobody will have a problem fossicking at the creeks. When the time comes, signs will go up declaring the status of the grounds. With proper arrangements in place, it is planned an archaeological dig can proceed in spring and involve all who are interested.
What is important is that all artifacts found be capable of being brought together for final display. Bill

Airlie Morris Tuesday, 15 June, 2004

Hi Bill
I have just discovered your website and wanted to thank you for sharing what has obviously been an incredible amount of work and research. I am really looking forward to the opening of the new Ned Kelly Centre at Glenrowan and seeing many of the artifacts you and others have painstakingly sought to preserve. Cheers Airlie Morris
Thank you for the complements Airlie. It certainly is very interesting to be able to delve into our history and still touch it. I much appreciate your feedback. Bill
Nicholas Sundblom Thursday, 3 June, 2004

Hi Bill,
I stumbled across your site on the shootings at Stringybark Ck, and was quickly engrossed.
You present a very convincing argument regarding the actual location of the shooting, all wrapped in a very accessible, informative website.
I was impressed with the layout, which allow easy reading, and there is no clicking on endless links to find what you read 5 mins ago - you just scroll up! If i could be critical, it would be that none of the photos are enlargeable. This is a bit of a problem when trying to make out what is actually in the photos, especially fine details. But this is a minor gripe when compared to the quality of your research. Very impressive!

Thank you for your encouragement Nick, Please tell me which pictures require enlargement and will either send you full size pics or make them available on site. I need to keep them as small as possible as there are already more than 100 images. Bill PS, anyone with similar requests let me know.
Trevor Harbord Wednesday, April 28, 2004
gday bill, Just browsed recently over your two huts site.
I had heard you had with the NRE moved the Kelly Tree from its resting place.
I find this great on one hand that it can be kept for posterity indoors, but a trifle sad that honest visitors to Stringybark have had this treasure taken away from viewing without a future admittance fee.
You've done a lot of interesting research and would be well aware that the Bullock creek area has remained as is for so long due to easy access for vehicles being blocked, it is with regret I hear that this road is now open for every hoon and vandal to desecrate the site without even exiting their vehicle!!

I hope this doesn't turn out to be the case, these site are to be protected for all and should remain accessible (in my opinion) to only those who go to a great deal of trouble to reach them (which would put off your average hoon).
example :(certain Kelly areas of Beechworth are as was 130 years ago as access by the public is next to impossible)

regards Trevor Harbord


Thank you Trevor,
Yes it is sad that I had to instigate the tree removal since visitors prior to this move decided to hack pieces off it.
It is a special place and will remain so. A meeting was called with the DNRE and all parties were *invited to be at Stringybark Ck and the Kelly Creek site early last year because the DNRE were afraid both places may have got burnt-out as controlled burns are on the agenda. They needed to know just what and where these places of significance were. * list at bottom of page.


It was decided by all present that precautions be put in place to ensure minimal damage to the sites. It was also decided that ' Friends of Ned ' and enthusiasts be asked to conduct a working bee to reduce the blackberry over and undergrowth to be slashed by hand and poisoned. I trust we all will be volunteers too? It was mentioned that should an unmanaged burn go through the sites, the re-growth would be even more vigorous than before. May we ask for volunteers to put up there hands.
( please reply if you are prepared to spend time with your brush cutters).

Yes the track in had been blocked by fallen trees, but this was not part of a management policy.


With many thousands of Kelly books sold in recent times, several Kelly documentaries and international film releases, not to mention half dozen Kelly websites, it is no wonder people are interested in the story.

There is one place all Kelly readers and researchers want to be, that is the actual place where it all happened, not some pretend place.

We are indeed fortunate these places are not locked up (as you say they are) like at Beechworth. These places are part of our National Heritage and it is time they were nominated. They are accessible and can be shared by all, not just by a club of privileged enthusiasts in the know.

As to being able to view the sad remains of the Kelly target tree recovered, nobody seemed to care too much about it, a Kelly gang museum up north would be the right place, where anyone who is interested can see it.

Would you have rather have left it as it was, to be lost forever due fire and left to souvenir hunters snipping bits off it !

Bill



*

The following statement was received by all those listed.


During May 2003

Bill Denheld

was asked by the Dept of Natural Resources and Environment to call a meeting regarding the status of the Police camp and the fireplace huts sites.


All interested parties are invited to be present including the responsible authorities.
Invited to attend were,


Sheila Hutchinson, Bob Bretherton, Gary Dean, Matt Shore, Brad Web, Brendan Pearce, Dave White, Ben Collins, Marian & Peter Matta,

and from NRE,

David Hurley, Terry Kingston, David Wells,

and the historical officer for NRE,

Daniel Catrice.


Each was asked to nominate invitees and advise on a management plan.


Objectives,
To put in place a protection plan for both S/Bark and Kellys Ck.

The NRE needed to know where the historically important sites were for proper management and to avoid burning those by mistake.


Meeting outcome. Undergrowth to be cleaned up by work parties. No marking of original sites to be done until after a proper archeological study has been carried out. The sites are to be recommended to Heritage Victoria as historical sites worthy of preservation under the Heritage Act.

Note: Those that did not attend the meeting were,
Matt Shore, Brad Web, Brendan Pearce, Dave White, Ben Collins.
Tony Hyndman
Email thyndman@hotkey.net.au 23 March 2004


Dear Bill,


I am a budding Kelly historian, and was fascinated by your 2 Hut story on the web. I am going to Bullock Ck in a weeks time to look over the area. In Keith's book, the reporter who described the site said their was a very steep incline to the west of the hut site, although you say there was only a gentle rise from where the photo may have been taken. Can you clarify this.
Also, can you confirm that the track to the site is the 1st track after the
Stringybark Creek Rd
if coming from Mansfield (approx 300 metres after). I assume the horse paddock is to the left of the track & the old hut site to the right (once the track ends).
Tony Hyndman.


Dear Tony,

The first track left ( 300 metres) is correct. The hut sat on a gentle rise from the creek running north east, the other side of the creek is a steep slope on the N. West. To the east the ground falls away following the creek. That is why I figured the photo in Keith's book is back to front. The track is now drivable since the DNRE took the Kelly target tree log out. Follow the excavator tracks to the end. At the end, the track turns right to the creek (20 metres), this is where the Kelly Target tree was lying, in the creek. Here you will see remains of the sawdust dump. Between the sawdust heaps and the track is a flat bit of ground, in there is an old forked swamp gum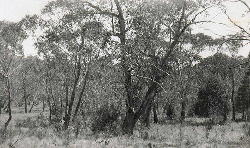 picture taken 1956 , and below the same tree Jan 2004). Dave White left, Nicole Jones and myself right )

This tree was said to be growing from where the Kelly hut had stood.
Bill Stewart showed me that tree in 1985 indicating it could have been a sapling while the Kellys were there.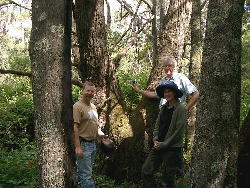 However, we still have a problem in that the Kelly hut, - according to 1884 map shows it was 100 yards from the creek, but this hut /swampgum
location is almost on the creek. With the report of 1893 that only fireplaces of the huts can now be seen indicated two huts. One close to and the other 100 yards from the creek?
Detected articles indicate the horse paddocks were down the creek on the southern side.
Hope this helps for your trip to Bullock Creek. Bill

Dear Bill,

I'm happy to hear the Kelly Centre at Glenrowan will be overseen by those with a heartfelt and clear understanding of the story of Ned Kelly. I hope also that Stringybark and Kellys Creeks will be given its due and looked after properly with the correct locations shown clearly rather than what exists today.

The future of our country as our own rests very heavily on our regard for our history and this beautiful and poignant part of our nations development needs to be honoured and understood within its correct context. I love the story of Ned Kelly. For many reasons, I feel he is some sort of deity in the sense that he exists both as a historical figure and a mythological one.
His story has the power to extract both the best and worst aspects of our nature as humans and helps me to understand allot about human nature on this glorious land.
Lucie.

That is beautifully said, thank you Lucie, Bill
Ian and Betty Quinn
bettyq@optusnet.com.au Saturday, 31 January 2004
Subject; Dan Kelly,

G`day Bill.
Am wondering whats the latest on this ''jack ryan'' bloke buried at Ipswich,Qld? Local councillor PauL Tully insisted it was Dan Kelly. Wasn`t there supposed to be d.n.a. testing to sort that out? Also, what can you tell me about the bloke in N.T. who claimed recently to have Neds skull? It all sounded a bit too neat to me when I read it. Do you think he`s fair dinkum? Thanks for any info, Regards, Ian.


Dear Ian,
according to Gary Dean, James Ryan's exhumation has not been arranged at this time, but it is hoped, providing the Queensland Attorney General will give his approval, to carry this out at some time in the future. Money and time at the moment have held up research, but this is expected to resume in 2005.
James Ryan is certainly not Dan Kelly, but there is very strong evidence to suggest that he and Charles Devine Tyndal, who was exhumed in 2001, were both hiding in the cellar of the kitchen of the Glenrowan Inn when it was burnt down. These two men were sympathizers and are believed to be brothers. The skull stolen in 1979 was not that of Ned Kelly. At the time of that skulls exhumation, Ned Kelly's skull was actually adorning the desk of one of the heads of the Sheriff's Department, on the first floor of the building next to the Court House. Ned's skull is easily distinguishable as it has two round holes overlapping each other at the back of the skull, through which his brain could removed in its entirety.
Tom Baxter, if he does have the skull, should return it to the proper authorities, as it is most likely that of Frances Knorr. Signed Gary

There Ian, you have it from the man who knows, Bill

Greg and Bev Ahpee gregandbevaustralia@hotmail.com. Eltham/Australia Sunday 01/11/2004 10:11:10pm
Bill,
We have been reading, with interest, the amazing amount of research you
have done into the true location of the historic Stringybark Creek site and recently visited the area to see it for ourselves.
Many thanks for making the results of your research accessible on your great
website and for responding to our email queries so promptly.
Greg and Bev
L

exie lexietwentytwo@yahoo Australia

Tuesday 12/09/2003 11:41:00am


Bill,
I enjoyed your site very much. It has been put together with such dedication. It is informative and complex with details and data but it is all written in a way that is so easy and enjoyable to follow. I, and the reader really feels the excitement of each discovery. Thanks for your care and cleverness in creating this site and in doing all of the research and investigating that led to this intriguing documentation.
I will definitely be visiting this site again and look forward to further updates. Lexie.

Dear Lexie,
Thank you for your feedback. What you have said is what I always hoped would come through, and you said it. It remains a complex story not easily told. With lots of pictures a story becomes more understanding.
It was once said, one picture is worth a thousand words, but with all discoveries, I reckon one good look is worth a thousand pictures. Bill
Ros Kyriakou mvmelburnian@bigpond.com.au Kew /Aus.
Monday 12/08/2003 6:36:13am
Thanks Bill for your most interesting and informative site. Sorry to have missed catching up with you at the recent 125th commemorations. You were right about the leeches at Stringybark!!

Thank you Ros, I do warn visitors to stay to the paths and not cross the creek near the site at all. Imagine how the Kelly's must have been covered with leeches lying amongst the spear grasses on the creek bank while checking out the police camp for an hour or two?
Your comment brings it all to life. Bill
Dave White lastoutlaw1880@yahoo.com Sunbury Victoria Australia
Thursday 11/27/2003 11:26:29pm
Hi Bill, I thought you may be interested to hear that my new site we talked about on Ned Kelly's Last Stand is now up and running! It is a one stop shop for information about the siege at Glenrowan in 1880. I have included eyewitness accounts, police reports, archival documents and contemporary newspaper accounts. There is much more to come in the future. I hope you like it, feel free to comment once you have had a look around, and keep coming back for more. Regards Dave White.

Dear Dave.
Great stuff, your new website-'Glenrowan1880.com', it is certainly the action centre of the Kelly story (as Glenrowan was then). Your bold approach should be appreciated by all. Congratulations for what appears a huge task well executed. (pardon the pun) Also, well done to Sharon in the assistance she has given to the polish of your new site. Bill.
Tim Whitford whit@ancc.com.au Tallarook, Victoria
Thursday 11/13/2003 9:02:33pm
Hi Bill, Congratulations on this most informative website. It is really gratifying to see a historian who walks the ground and gets his hands dirty. Your devotion to the subject is obvious. It was fantastic meeting you at the 125th Anniversary of the Stringybark tragedy and I only wish we had more time to pick your brain on the subject for a little longer. Please keep up the good work. Kind regards, Tim Whitford
Judy May judymay@hotmail.com Melbourne Thursday 11/13/2003 6:17:01pm
Hi Bill
I have read your Two Huts website a number of times also and find it fascinating. I and the other colonial re enactors at Stringybark Creek on the anniversary of the police shootings were thrilled that you stumbled across our group and showed us the fireplaces and exact location of the shootings. We had been looking for these sites during the day and couldn't agree amongst ourselves, due to the heavy growth changing the landscape somewhat. Your tour was the highlight of the day. Thanks for providing us with so much interesting information. What is the situation re the exact location of the Bullock Creek campsite?
Thanks Judy

Dear Judy, In 'Two Huts' The Kelly hut on Bullock Ck (story 9), not knowing where a possible second hut had stood becomes a dilemma. With the help of Dave White, Bruce Johnson, Gary Dean, Sheila Hutchinson, Bob Bretherton and other historians, the exact site of the Kelly camp has been well known. The beacon to this site is the sawdust heap of the sawmill 1930's and a reference as reported in the Mansfield Guardian 1893 clearly mentions two huts , (now, the two huts name is appropriate for both S/bark and Kellys Creeks). Anyone who would like to go to Kellys Ck and identify the site can contact me for a map of how to get there, a 1.5 Km walk. Thank you for your feedback and interest Judy, Bill
Dave White lastoutlaw1880@yahoo.com Victoria Australia
Wednesday 11/12/2003 10:04:17pm
G'day Bill,
great to see that you have somewhere for those of us who enjoy your stories to leave our comments.
From the first day I read your bullets story, to the current batch, I have enjoyed learning what you have found. That is what it is all about for me, learning. Your research is second to none, no stone is left unturned.
Having been fortunate enough to join you in places such as Stringybark Creek and Bullocks Creek, I count myself very fortunate indeed.
For those who are not so fortunate, this site offers every detail they need.
I look forward to seeing what you come up with next Bill.
Keep at it, regards Dave White.
Sharon Hollingsworth sharonandchuck@webtv.net United States of America
Wednesday 11/12/2003 2:34:33pm
Hi Bill, I have enjoyed visiting your two huts site again and again, and each time I pick up on something new. I really enjoy the graphics and illustrations a lot. You certainly have presented your findings in a lively and masterful way. Looking forward to more in the future! Cheers, Sharon Hollingsworth
Leith Robertson leithsome@hotmail.com Melbourne Friday 11/07/2003 10:09:23pm

I found your information on the two huts story very interesting and look forward to your future updates....Keep up the good work Bill!
Thanks Leith for your encouraging comments. Come back soon because I am always updating the website.
Bill Denheld Melbourne
Welcome to the Two Huts Feedback page.
All comments are appreciated and will be responded to.
The background image is the remains of the Kelly Hut at Kellys Creek photographed by Ewen Tolmie work party prior to 1883. A couple of chopped trees in the background show where bullet lead was chopped out by the Kelly's.
All Copy Right reserved.